With this technology, the WCVM will join a select group: only five other veterinary colleges in North America have a PET-CT unit available for clinical use in animals as well as for animal-human health research studies.
The suite, which is a key component of the WCVM's growing veterinary oncology centre, will be dedicated to animal health care, teaching and research, for animals and people. Now under construction, the veterinary college's PET-CT suite is set for completion in late 2018, with the PET-CT scanner expected to be operating by early 2019.
Cathy Roozen, an Edmonton-based businesswoman and philanthropist, made the personal contribution to the WCVM because of her strong interest in the veterinary college's clinical and research programs. She anticipates that the new technology and centre will help the WCVM and the U of S to attract top-quality researchers and will be used for a combination of treatment, diagnostics, research, and education.
"Over the years we have supported the oncology program at the college, and I think the PET-CT scanner is just a complement to that program," said Roozen. Her support also reflects her regard for the college and for its dean, Dr. Douglas Freeman.
"I like the dean's vision for the college and the way he collaborates with other people and faculties. I believe it [the WCVM] has a quality program that turns out good veterinarians. In Saskatoon they get a quality, hands-on education, and when they leave the college, they're prepared to start in practice," said Roozen.
"We're extremely grateful to Cathy for this very generous gift that is allowing this PET-CT suite to finally become a reality," said Freeman. "Her belief in our veterinary college's ability to accomplish great things in the areas of oncology, medical imaging and one health is a major motivator for our clinical and research teams."
PET-CT stands for positive emission tomography-computed tomography. While a CT scan operates like a three-dimensional X-ray that provides detailed pictures of the anatomy, a PET scan delivers information about the metabolic activity in the patient's tissues.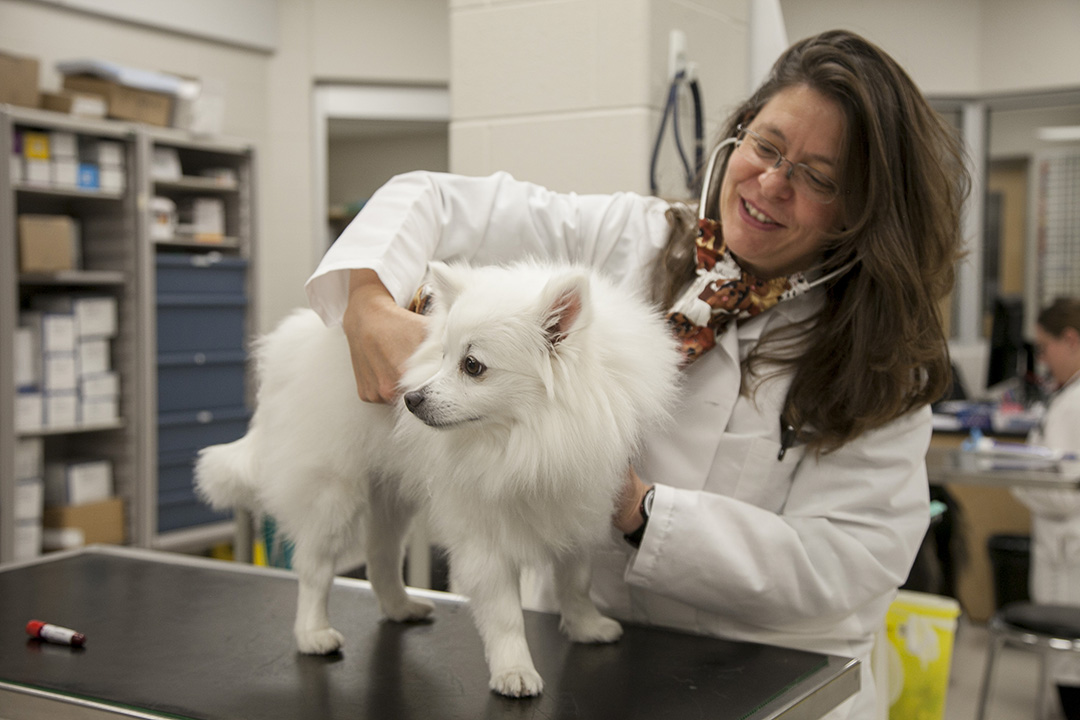 A combination of PET and CT functions allows an imaging specialist to isolate the anatomic location of any notable metabolic activity. For example, it can help detect cancer, brain disorders, heart disease and infections before any anatomical changes are detectable by other imaging scans.
"The most important benefit will be to oncology and the oncology patients," said Dr. Elisabeth Snead, WCVM's associate dean of research and graduate studies. "It [the PET-CT scanner] will really increase our capabilities, not only to diagnose cancers and determine the extent of the cancers, but also to follow therapy. And if we discover that therapy A is more effective than therapy B, that has the potential to benefit other veterinary patients—and potentially humans."
Since cancer cells have a more rapid metabolism than normal cells, the PET scan's capabilities enable oncologists to pinpoint these abnormal cells much earlier than they could with standard imaging tools.
"When we see a cancer patient, we almost always stage them—that's just finding out where the disease is in the body so we can treat it effectively," said Dr. Monique Mayer, a specialist in radiation oncology and a professor in the WCVM Department of Small Animal Clinical Sciences. "The PET-CT can add a lot of information to the staging, and it's also important for early detection, so we can monitor the patient for any signs of the disease coming back."
Mayer said the scan will also help to determine the extent of a tumour—information that's important for radiation and medical oncologists as they develop a cancer patient's treatment plan. All these activities will provide vital learning opportunities for residents, clinical interns and veterinary students.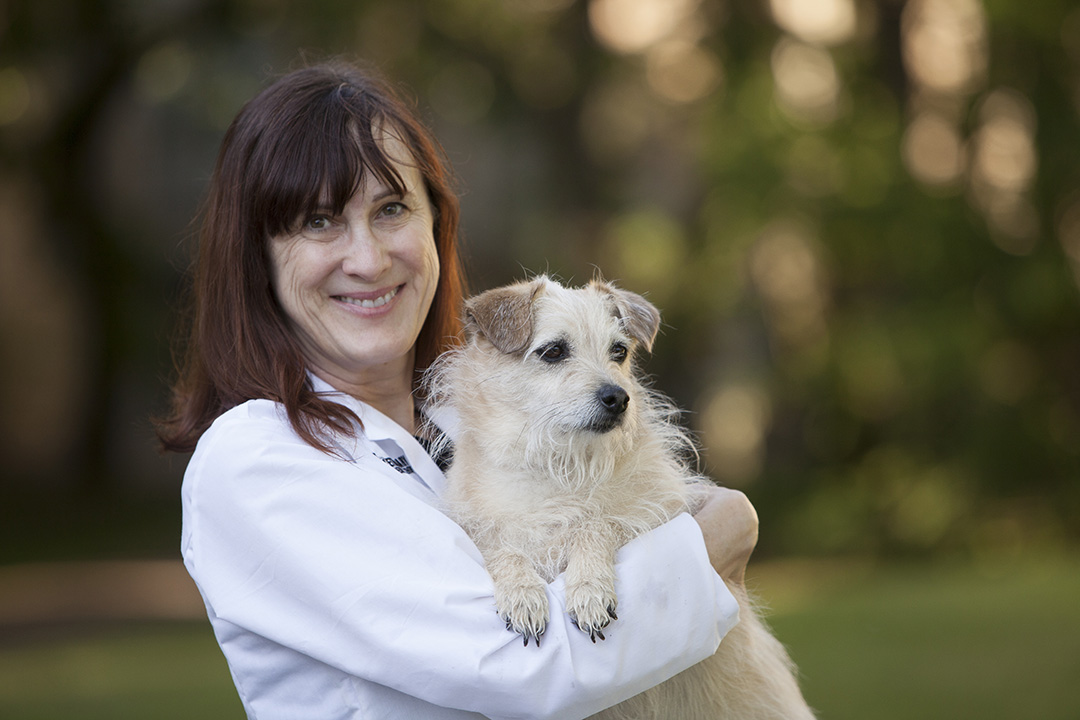 Perhaps the most significant impact of the PET-CT scanner will be in research, primarily because of the unique opportunities that exist at the U of S. The PET-CT suite will be located near the Sylvia Fedoruk Canadian Centre for Nuclear Innovation, where medical isotopes are made in the university's cyclotron. That makes it possible for the WCVM team to use very short-lived medical isotopes for their clinical cases and research studies. Ready access to the Canadian Light Source synchrotron will also advance future animal and human health research collaborations among U of S specialists.
"We're fortunate that we have all the health sciences on our campus, and we have many opportunities to do collaborative, multi-disciplinary research," said Snead. "Our pets get spontaneous forms of cancer, and many of those forms of cancer are very similar to the forms that humans get. Pets form a really good model for studying treatments before research teams move into human clinical trials."
That's significant for pet owners since these clinical trials enable them to access cancer treatment for their pets at a reduced cost. And since the trials generate more options for effective treatments, their findings eventually lead to better outcomes.
"The ultimate end point is our patients will benefit—patients that maybe couldn't have accessed that type of treatment otherwise if they weren't able to enter the clinical trials," said Mayer. "I also like knowing that we will be able to answer questions for human patients because that's my family and friends too."