• Veterinary student
Ryan Howdle
(Class of 2015) is a 2012 recipient of the
Montana Silversmiths Pursuit of Excellence Scholarship
.
The $600 "Pursuit of Excellence" scholarships are given to high school and college students who are involved in the western way of life, possess strong sportsmanship skills and are using their personal skills to pursue a career. The scholarship also rewards students who have a history of self-improvement and a desire to better themselves and their communities.
"I'm very thankful to the sponsors of this scholarship, and I would like to work with them to help grow a scholarship that focuses on character and not just academic prowess," says the second-year veterinary student.
Howdle, who is originally from Red Deer, Alta., has previously completed three degrees at St. Norbert College (BA), University of Alberta (BSc) and the Concordia University's College of Alberta (BEd). A former member of the Humboldt Broncos junior hockey team, Howdle received the Elgar Peterson Award as well as the Jason Lang Award and the Augustana Onesimus Award for Leadership.
The "Pursuit of Excellence" scholarships are a co-operative effort between Montana Silversmiths and the company's preferred trophy dealers. Montana Silversmiths is a U.S. manufacturer of silver belt buckles, jewelry and gifts in Columbus, Mont. For more information, please visit the
Montana Silversmiths website
.
• During the Saskatchewan Veterinary Medical Association's annual general meeting in September 2012, WCVM assistant professor
Dr. Chris Clark
assumed the role of SVMA president for a one-year term.
The provincial association also recognized two WCVM alumni for their public service and contributions to Saskatchewan.
Dr. John Ayres
(WCVM '91) of Rosthern, Sask., received the Meritorious Service Award for his outstanding, long-term contributions to the quality of life in his community and his veterinary medical association. The highest honour awarded to a Saskatchewan veterinarian — the J.J. Murison Distinguished Veterinarian Award — was given to
Dr. Tom Schmidt
(WCVM '89) of North Battleford, Sask., for his service to the association, the profession and the public.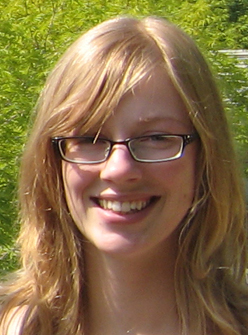 • 
Kathryn Stolle
, a third-year student at the U of S College of Agriculture and Bioresources, was recognized at the U of S Graduate Research Symposium in early October for her summer research efforts in WCVM associate professor Dr. Lynn Weber's research lab.
Stolle received the best research poster award among all of the students who had been awarded an Undergraduate Student Research Award (USRA) through the Natural Sciences and Engineering Research Council of Canada (NSERC).
Stolle's research poster, "The effect of extrusion on
Pisum sativum
starch digestibility," was part of a collaborative research project that examined the use of peas in dog food. The research collaboration involves Weber and Dr. Murray Drew of the College of Agriculture and Bioresources' Department of Animal and Poultry Science.
• In June, WCVM graduate student
Dr. Jason Struthers
received the 2012 Graduate Student Presentation Award at the annual scientific meeting of the Canadian Animal Health Laboratorians Network-Réseau Canadien des Travailleurs des Laboratoires de Santé (CAHLN) in Winnipeg, Man.
Struthers received the award for his presentation entitled, "A California bighorn sheep (
Ovis canadensis californiana
) lamb mortality investigation in an East Fraser River herd, B.C., Canada." Struthers is a Master of Veterinary Science (MVetSc) student whose work is supervised by Dr. Trent Bollinger in the WCVM Department of Veterinary Pathology.
• In October, small animal internist
Dr. Anthony Carr
travelled to Suzhou, China, to give a presentation entitled "Cardiac diseases in dogs and cats" to participants at the Chinese Veterinary Medical Association's third annual veterinary conference. During the same conference, the World Society for the Protection of Animals and the CVMA's Welfare Branch signed an important agreement on co-operation in educating Chinese residents about the proper treatment of animals.
• 
Dr. John Giesy
, the U of S Canada Research Chair in Environmental Toxicology, recently travelled with members of his research team to Long Beach, Calif., to present aspects of their research at the Society of Environmental Toxicology and Chemistry's annual meeting. Giesy, his graduate students and postdoctoral fellows made a total of 16 presentations during the annual event that attracts thousands of researchers from across North America.