One Health is a global strategy that encourages all health professionals to work and communicate together in all aspects of health care for humans, animals and the environment.
"I'm helping pets and I'm also helping people too, so it's quite rewarding," says Kraft, a professor and the director of imaging research at Colorado State University's College of Veterinary Medicine and Biomedical Sciences (CSU-CVMBS).
Kraft was one of the featured speakers at a continuing education workshop at the University of Saskatchewan in mid-May. The half-day event attracted more than 50 medical imaging faculty, staff and students.
As Kraft described to the workshop's audience, the CSU-CVMBS features a wide variety of medical imaging technologies including digital radiography, positron-emission tomography (PET) and nuclear medicine, computed tomography (CT), magnetic resonance imaging (MRI) and ultrasonography.
Kraft and her clinical research colleagues conduct medical imaging on veterinary patients (particularly dogs and cats) as part of the advanced clinical care that they receive at the CSU's Veterinary Teaching Hospital. This work focuses on the development of better diagnostic interpretation and detection of disease processes such as cancer and on further improving imaging technologies.
"We have the full range of diagnostic imaging capability for our veterinary patients that is used in people so results can be extrapolated," explains Kraft.
Results from this work with veterinary patients can then be applied to human medical imaging, which is useful in the diagnosis and treatment of various oncologic and cardiologic illnesses.
"We perform translational research that is directly relevant to people," says Kraft. She adds that the animals involved in the studies receive the highest standards of veterinary medical care, are treated humanely and are anesthetized during the imaging procedures.
Although certain studies require the use of animals bred specifically for research, the CSU-CVMBS team primarily works with pets that have come to the hospital to be treated for their naturally occurring disease. These animals are brought in for cancer treatment to the CSU Flint Animal Cancer Center (FACC). The center offers patients the latest forms of cancer therapies including surgery, radiation therapy and chemotherapy along with advanced medical imaging technology.
"Animals come to us for care and to enter clinical trials," says Kraft. "The pet owners are full partners with us and are very committed to the concept that what we learn from their pet's illness will not only benefit their pet but also help make progress in human medicine as well."
Besides supporting research, this collaborative arrangement often improves the diagnosis and management of a pet's illness and also makes advanced imaging more affordable for clients who may need to bring in their pets for follow-up appointments months after the initial treatments.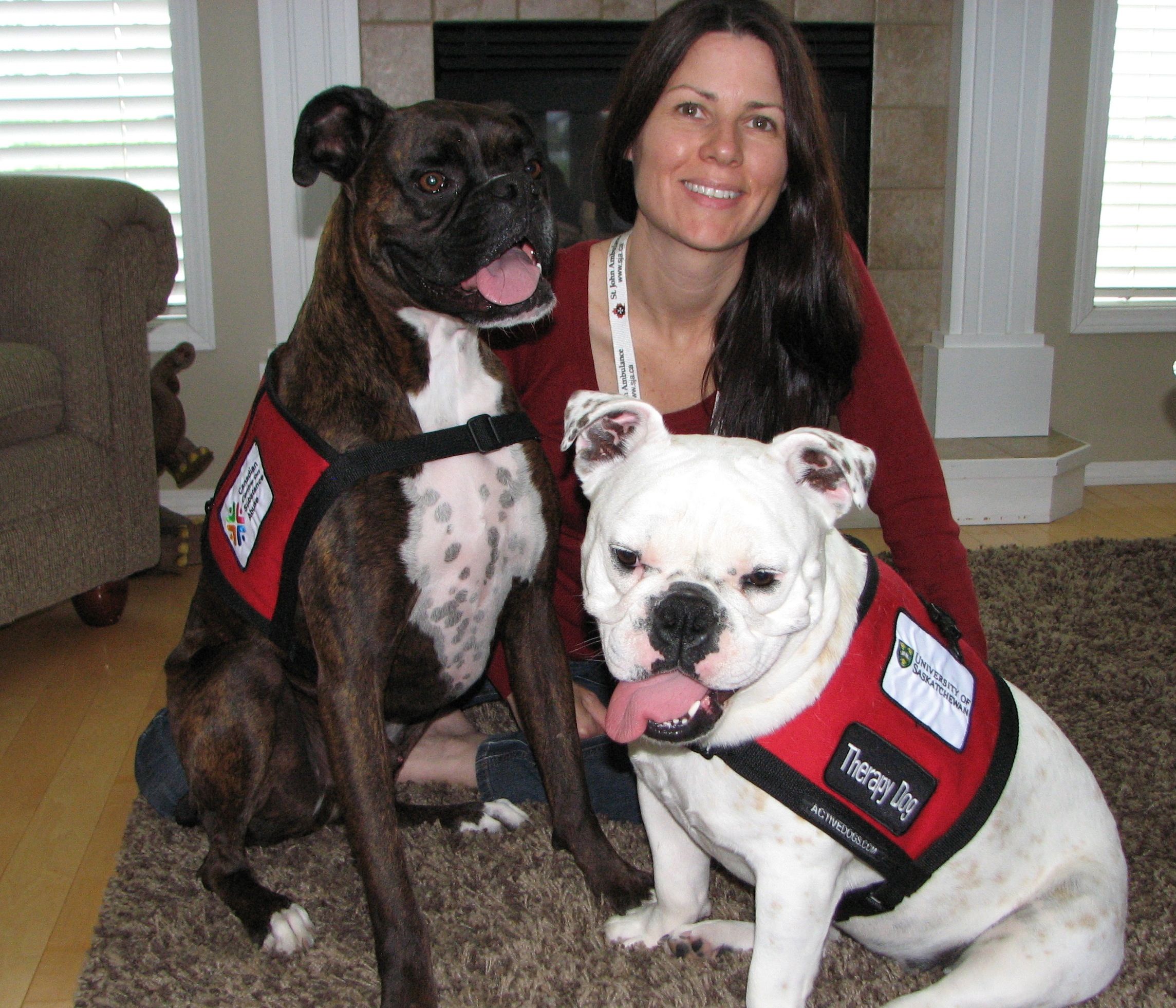 Using animals as models for human disease has multiple benefits.  Animals have naturally shorter life spans than people, but larger animals such as dogs do live long enough that disease progression and the effects of treatment can be studied over a reasonable period of time.
Like Colorado State University, the Western College of Veterinary Medicine (WCVM) at the U of S also has a full spectrum of diagnostic imaging available. Kraft is hoping to co-ordinate future study collaborations with U of S scientists — furthering the idea of One Health and multi-disciplinary researchers working together to improve health care for people and animals.
Melissa Cavanagh of Winnipeg, Man., is a second-year veterinary student and the WCVM's research communications intern for the summer of 2013.