Now the retired veterinary pathologist and former veterinary college dean is hoping that his pottery skills can help to advance that belief.
For the past several years, Nielsen has been donating his pottery sales to the
McEachran Fund for Ecosystem Health
, a trust fund that he established in 2007 through the
Canadian Cooperative Wildlife Health Centre
(CCWHC).
The CCWHC, whose headquarters are based at the University of Saskatchewan's Western College of Veterinary Medicine (WCVM), is a national organization that applies veterinary medical sciences to wildlife conservation and management.
The McEachran Fund, named in honour of Canadian veterinary pioneer Dr. Duncan McEachran, is held for the benefit of all Canadian veterinary colleges and is aimed at encouraging Canadian veterinarians to address ecological health issues.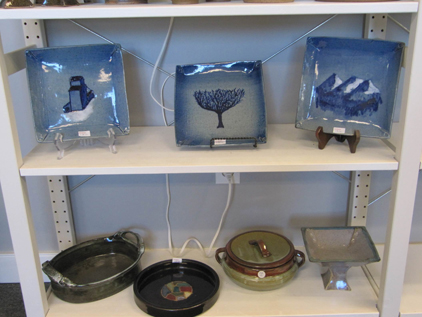 "Initially I pledged $40,000 based on the rationale of $10,000 for each veterinary college. When the Calgary school got going, I thought I should put in another $10,000, so I decided I'd use the proceeds from the sale of my pottery to make up the amount," says Nielsen, who was dean of the WCVM from 1974 to 1982 and dean of the Ontario Veterinary College (OVC) from 1985 to 1994.
So far, Nielsen has raised over $8,000 toward his goal while enjoying a hobby that he started in the early '70s while working as a professor in the WCVM's Department of Veterinary Pathology.
Since his retirement in 1995, Nielsen has had more time to relax and enjoy his hobby. But he has also maintained his dedication to the veterinary profession and his interest in advancing a wider application of veterinary medicine – a philosophy that started early on in his career.
"When I was a student at the Ontario Veterinary College back in the mid '50s, we had to write an essay on a veterinary subject of our own choosing," Nielsen recalls. "I chose to write a piece on diseases of the honeybee. It was likely seen as a bit flaky by my peers, but I think it was an early sign of my views."
Nielsen maintained those views throughout a career that lasted over 50 years and included service as a rural veterinary practitioner, a research scientist, a teacher and a leader as well as a builder.
Nielsen has had many accomplishments during his career
, among them his early involvement in work that documented the importance of mercury pollution. Those investigations helped to give the WCVM credibility in toxicology and served as a forerunner to the University of Saskatchewan Toxicology Centre, an organization that Nielsen helped to create.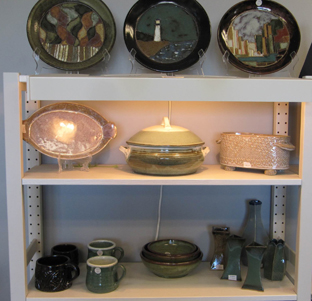 The former WCVM dean was also involved in the college's creation of a musk ox research herd, in its support for wildlife and fish disease work and in other comparable projects. Positive experiences arising from these initiatives reinforced Nielsen's belief that veterinary medicine should be increasingly concerned with environmental issues in its application of comparative medicine. And over the years, he has worked hard to promote that view through involvement in a variety of local, national and international activities and agencies.
While Nielsen sometimes felt discouraged by the lack of attention paid to ecosystem health, he's optimistic that all of the recent initiatives surrounding the One Health concept are indicators that the veterinary profession has now bought into the idea.
"Now there is a lot of talk about One Health. That's human health, public health, ecosystem health, they're all one health – I certainly subscribe to that notion," Nielsen says. "And it's dead on in terms of this whole idea of comparative medicine and the fact that in this day and age everything is connected."
While he's happy to see the enthusiasm surrounding the One Health concept, Nielsen believes that the next logical step for the veterinary profession is to translate all of these ideas into public policy. He'd like to see the veterinarians in public practice form their own organization and use a case-based approach to focus specifically on policy related to animal health.
As Nielsen dedicates his efforts to increasing the balance of the McEachran Fund for Ecosystem Health, he's hopeful that other investors will become involved so that the fund can eventually grow large enough to support research, meetings and educational lectures promoting ecosystem health.
"What I've done is modest, at best, but if my work can get other interested people to invest in the fund, then I've accomplished something."
Today, Nielsen and his wife Marilyn are enjoying retirement life on their acreage outside of Edmonton. They're proud of their three children – all U of S graduates – who have happy lives and successful careers.
As he looks back on his career, Nielsen is most satisfied by the work that he did to promote a broader vision for veterinary medicine — and if he's helped to influence people in that direction, he's pleased.
"I don't think now that you'll find anybody who doesn't support the idea that everything is connected – what you learn in wildlife health can often be connected to human health and domestic animal health," says Nielsen.
"But right now I need to concentrate on improving my pottery."
Editor's note
: Dr. Ole Nielsen is willing to make specific pottery pieces for people who would like to donate directly to the McEachran Fund (for the benefit of a tax deduction). The nature of the piece depends on the level of donation and would be decided in consultation with him. Contact Nielsen (olen@tbwifi.ca) for more information.