"It's a three-day conference that's run by students with wet labs, lectures, tours and social events. It's an opportunity for students across Canada to collaborate," says symposium chair Kait Waddington, a third-year WCVM veterinary student.
The conference, which is open to all veterinary students in Canada, is hosted by one of the country's five veterinary colleges each year.
This symposium's theme of "Prairie Zebras" was inspired by the saying, "When you hear hoof beats, think horses but beware lest you get trampled by zebras." In other words, while common things are common, you'll never find the rare things unless you look for them.
This year's conference highlights the "zebra" cases of veterinary medicine. "We get so much of the normal," says Waddington. "It is neat to hear about the unique things you need to keep in the back your mind as a veterinarian."
"I think it's neat for people to come here because we do have an active small animal hospital and large animal hospital on our campus."
The 2015 event is offering a large variety of wet labs. "Labs that are popular so far are canine rehabilitation, emergency and critical care, equine acupuncture and ultrasound of bovine reproductive tracts," says Waddington. Other labs include small animal hearing evaluation, bandaging and casting, and evaluating equine lameness.
WCVM large animal surgeon Dr. Joe Bracamonte is also leading a laparoscopic skills lab. Laparoscopy is a minimally invasive surgery technique performed with a camera through a very small incision. Students will use the laparoscopic tools to perform skill-building tasks such as picking up a pea.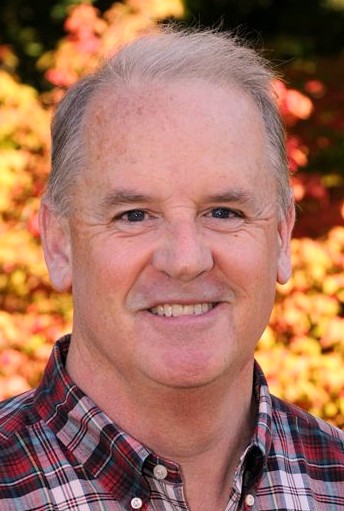 The symposium's keynote speaker is Dr. Rick DeBowes from Washington State University's College of Veterinary Medicine. DeBowes is facilitating the CVMA's Emerging Leaders Program that focuses on developing leadership skills in veterinarians. He will talk about emotional intelligence and how to foster a team environment in veterinary practices.
The conference also features lectures on animal welfare, exotic animal medicine, medical and surgical errors, and mental health in the veterinary profession. Visiting students can take advantage of tours that will showcase Saskatchewan.
"A popular tour is a full day in Waskesiu, snowshoeing and dog sledding," says Waddington. There will also be a police dog demonstration with the Saskatoon Police Canine Unit, a behind-the-scenes tour of the Saskatoon Zoo, and tours of the WCVM.
Symposium is more than just the educational events — students have many opportunities to get to know their colleagues across Canada. Visiting students are billeted with WCVM students, and each evening offers a different event from karaoke to movies and games, and a masquerade dance. The conference wraps up with a banquet and dance.
Symposium is the ideal chance to showcase the WCVM. "I think it's neat for people to come here because we do have an active small animal hospital and large animal hospital on our campus," says Waddington.
"We have really great facilities and equipment —like the MRI and nuclear scintigraphy — that a lot of [veterinary] colleges don't have or don't have all of it."
The WCVM is also celebrating its 50th anniversary in 2015: "It is cool that we have symposium for such a monumental year in our history."
Symposium is truly an event by the students, for the students. "It's all [run by] volunteers and it has been really nice to see people put in the time and effort that they have," says Waddington. "I've been so impressed with the amount of work the committees have done and how much self-initiative they have put in."
Some of the challenges have been fundraising and budgeting. "There is no safety net: we have to be able to cover the costs," says Waddington. While symposium receives guidance from the CVMA, the event is funded entirely through fundraising and registration fees.
"There were a lot of companies that were really excited about symposium," says Melanie Koetke, part of the fundraising committee and a second-year veterinary student. "It was rewarding to see companies excited about it and to seek us out to sponsor."
Symposium's sponsors include the Canadian Food Inspection Agency, Scotiabank, Hills Pet Nutrition, Zoetis Canada, CVMA, Merial Canada, SaskTel, Purina, SaskMilk, Chicken Farmers of Saskatchewan, Saskatchewan Cattlemen's Association, Western Drug Distribution Centre, Saskatchewan Pork Industry and Alberta Veterinary Medical Association.
Hayley Kosolofski is a third-year veterinary student from Sherwood Park, Alta., who is the undergraduate student representative for the WCVM's Equine Health Research Fund.