Like most young people who enter the Western College of Veterinary Medicine (WCVM), Lorraine planned a traditional career as a veterinarian working in a mixed animal practice. But in one of her courses called "Survey of the Veterinary Profession," she realized there were several other options including research, graduate studies and exotic animals.
"I really have to thank veterinary medicine for the ability to learn that one career path may not be where you end up," she says.
Two weeks before Lorraine graduated from WCVM in June 2006, she and her veterinarian-husband, Dr. Zenon Forster (WCVM '00), won the Venture Forward $100K Business Plan competition. Organized by local community and business leaders, the aim of the Saskatchewan-wide initiative was to help post-secondary youth launch companies. The Forsters' prizes included a $25,000 cheque and mentorship as well as templates and marketing and financial background to complete a business plan for the competition.
About the same time, the Forsters aced another contest: "My Future is Here" business planning competition offered a $7,500 prize and mentorship. "The financial start-up was great, but it was the mentorship that was invaluable," Lorraine says.
In 2007 the Forsters purchased a building for their new business, Humboldt Veterinary Services, and ran a large animal health consulting business in their community for a few years. Eventually Lorraine began focusing her veterinary work on swine and poultry, working as a consultant for the Canadian Swine Health Board and the Chicken Farmers of Saskatchewan.
Although the couple's original business plan called for the development of a traditional mixed animal practice, that never actually happened. Their first child was born in the fall of 2006 and personal circumstances shaped their actions. Contract work suited their family and their lifestyle; Lorraine could set her own hours and work through her own company.
"It was a nice balance to do some consulting and find that mixture that worked for our family, and I did that for several years."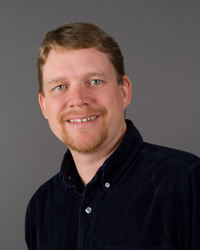 In 2004, Zenon began working at Big Sky Farms Inc. — a large-scale swine production business. Big Sky Farms is now part of Olymel, a Québec-based agri-food company whose primary focus is meat production and processing. Zenon is now manager of veterinary services for the western Canadian division of Olymel that includes 47,000 sows.
Zenon says it wasn't surprising that he ended up working with swine: he's always had an interest in the species and some of his electives in veterinary school were swine-related. As a Saskatchewan veterinarian, he's found ample opportunities in the swine industry.
His work team consists of two other veterinarians, a research technician and a herd health technologist who also co-ordinates quality assurance. Backed by their support, Zenon develops treatment protocols, vaccination schedules and general health management practices. He's also responsible for animal welfare and biosecurity — a critical factor in swine production.
Land development is the Forsters' latest business challenge, and Lorraine works at it full time as manager of sales, marketing and operation for their companies,
Prairie's Edge Development Corporation (PEDC)
, Prairie Skies Resort and Water's Edge Marina. Their developments are based at Lucien Lake, about 150 km northeast of Saskatoon, and St. Brieux Lake, about 40 km southwest of Melfort, Sask.
Their new company is winning attention from the business world, too. In 2008 they entered the i
3
Idea Challenge at the U of S Brett Wilson Centre for Entrepreneurial Excellence. This program brings together students and professionals from diverse backgrounds and then encourages them to formulate new ideas and participate in creative problem solving. Their efforts result in innovative and unique businesses.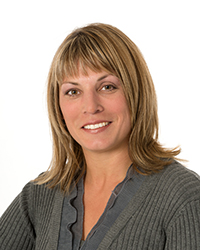 Lorraine, an avid fan of the CBC "Dragons' Den" reality television show, was inspired by former "dragon" Brett Wilson. She honed some ideas for the family's new business and placed in the i
3
Idea Challenge's top 10. For her, one of the experience's most valuable outcomes was a business mentorship relationship with Gord and Maureen Haddock, owners of Trek 2000 Corporation in Saskatoon, Sask.
Since launching their land development companies, the Forsters have received several regional and provincial awards including the Saskatchewan Chamber of Commerce ABEX Young Entrepreneur and Marketing Awards. This spring, Lorraine was also one of
CBC Saskatchewan's Future 40 designates
— an annual program that showcases the achievements of people under 40 in the province.
What does the future hold for the Forsters? There are lots of opportunities out there but neither rule out the possibility of re-opening the doors of the Humboldt Veterinary Clinic and re-entering the world of mixed animal practice some day.
"It's all about keeping our eyes open with what fits in our careers and with our family, but we really feel excited about Saskatchewan and the Humboldt region and all the opportunities we have," says Lorraine. "At this exact stage on our career path, it's definitely an option."
For more information about the Forsters' recreational developments and various property options for cabins, recreational vehicles and lake life, visit
www.sasklakefront.com
.
Shirley Byers is a writer and editor from Kelvington, Sask. She freelances for a variety of North American magazines and newspapers.