She wants to be a practitioner who can help livestock producers throughout the year, not just in an emergency. That's why Wiese would like to develop an additional role as a consultant to producers in the coming years.
"I think that that's where I'd like to see myself go. Still offering those emergency services but putting more weight on the other things we can do to help improve production and production practices," says Wiese, who grew up on her family's cattle farm near Bentley, Alta.
Recognizing what kind of veterinarian she would like to be has taken some time. Wiese started out in biological science at the University of Calgary and then transferred to an animal science degree at the University of Alberta.
Wiese was a summer student when she met Greg Penner, an associate professor at the University of Saskatchewan's College of Agriculture and Bioresources. Penner hired Wiese for a summer research job in 2010, and soon after, she began her veterinary studies at the Western College of Veterinary Medicine (WCVM).
Before Wiese had even finished her veterinary program, she already knew she wanted to do a master's degree and started collecting data in the summer between her third and fourth year of classes.
After graduating in 2014, Wiese began working on her master's project that focuses on ruminal acidosis in feedlot cattle — the same topic that she initially worked on with Penner as a summer student. This metabolic disease can occur when producers feed cattle a higher grain diet. While this feeding practice is often used in feedlots to improve efficiency and weight gain, it can cause health problems for the animals.
Wiese is specifically looking at sub acute acidosis, the milder form of the disease. Affected cows may not actually show clinical signs, but it can still cause major performance issues. Now in the writing stages of her project, Wiese hopes to complete her thesis in August and defend it early next fall.
Besides graduate work, Wiese has been part of the Cattlemen's Young Leaders (CYL) program, which has also helped her figure out her role as a veterinarian. The program, which was created in 2010 by the Canadian Cattlemen's Association (CCA), pairs up young people with mentors in different areas of the cattle industry.
Wiese wanted to apply to the program because she had heard of numerous friends going through it and having success.
"It changes your life. I think if someone wants to be involved in the beef industry and wants to make a difference, this is a program that puts you in a position … and gives you the means and the training to be in the industry," she says.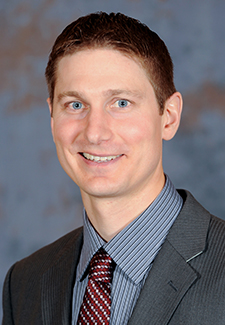 Wiese was one of 15 people selected for the CYL program in March 2015. Since then, she has been working with Brian Perillat, manager and senior analyst with Canfax — the market analysis division of the CCA.
So far the duo has worked in several areas but production economics and marketing are the two main focuses. Wiese says they've developed a roadmap that helps them to stay on track with the things she wants to learn from Perillat.
Perillat says he would like to give Wiese a better understanding of the cattle markets from a technical perspective. He also hopes to increase her knowledge and understanding of terminology. Plus he wants to teach Wiese about the combination of production and economics and how it can help a business.
Overall, Perillat says things have been going well with Wiese, and since she is his first CYL mentee, there has been quite a bit of learning both ways.
"She's been very open to feedback and discussion and definitely has put a lot of thought and work into what she's working on," he says.
As for Wiese, she says learning from Perillat has been great.
"He's super willing, super easy to talk to and get a hold of."
Along with following her roadmap, Wiese said she has learned some things she wasn't expecting — something she shares in common with other CYL mentees.
"You have the things you want to learn and then you end up learning that and exponentially more," says Wiese.
Wiese has also had the opportunity to do some travelling for conferences. Her latest trip happened in January when she attended the National Cattleman's Beef Association Conference in San Diego, Calif.
Perillat says the opportunity to attend this calibre of conference is a huge plus for the CYL program.
"It's not only what you bring to the table and what your mentors bring, but it's exposing people to all things basically beef industry, from production to politics," he says.
Wiese says the connections she has made through the CYL program will also help her in her veterinary career.
"I think you're in a good position as a vet to transfer both scientific information to your producers but also … industry information," said Wiese.
Wiese's membership with the CYL program runs until August. During that time, she hopes to learn as much as she can. In addition to her thesis work and the CYL program, Wiese will be juggling a new veterinary job that she begins in March.
"I feel that what I have done so far has been a good base," says Wiese. "I've had great mentors in research, in the vet world … and now in the industry. I've got great mentors as well as peers in each place."
Taryn Riemer is a freelance writer who grew up on a grain-beef cattle farm near White Fox, Sask.