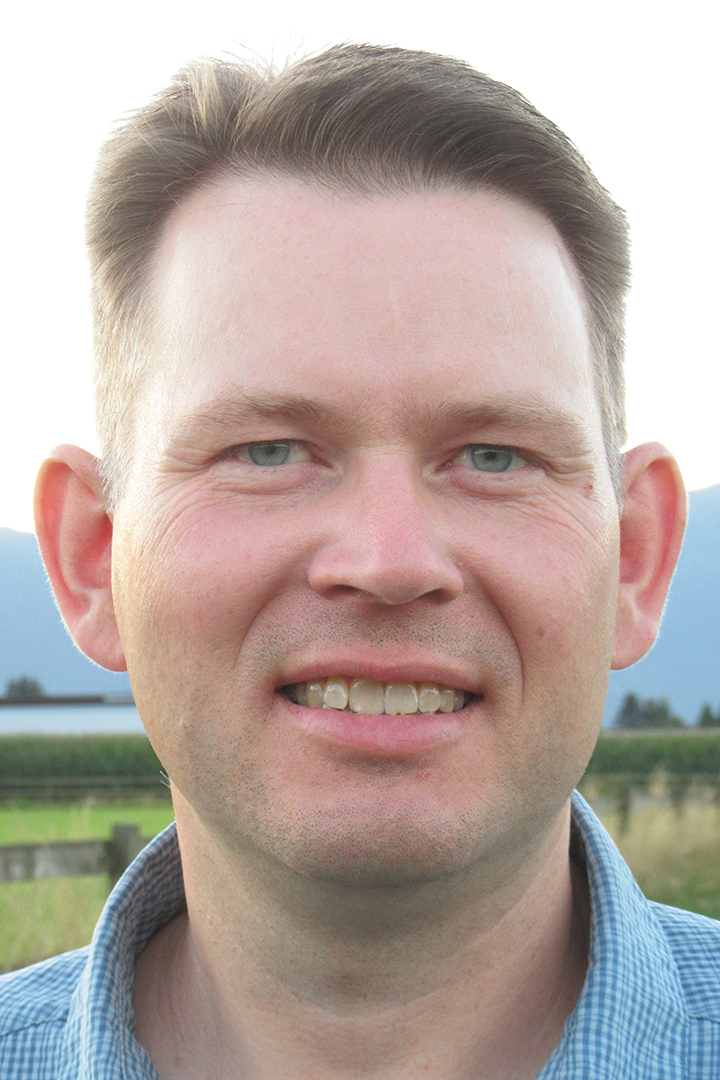 Often ignored, however, are the food animal veterinarians working every day to help keep what ends up on your plate safe, healthy and of the utmost quality.
"We work with our dairy clients to prevent disease and improve performance in their herds," says Dr. John Dick, a veterinarian at Greenbelt Veterinary Services in Chilliwack, B.C. "Regular herd health visits are opportunities to engage with our producers and impact management decisions that enhance milk production, reproductive performance and animal welfare.
"As a dairy veterinarian, I also have responsibilities for ensuring food safety. An important part of my job is to safeguard the food supply, making sure that pharmaceuticals are used appropriately." 
Dick, who graduated from the Western College of Veterinary Medicine (WCVM) at the University of Saskatchewan in 1998, has 20 years of experience working directly with livestock that are an essential part of Canada's economy. In that time, he's experienced firsthand the changing face of veterinary medicine — watching as astonishing technical advances were introduced and, in some cases, became routine.
He points to genomic technology as just one example of this transformation in action. "By analyzing the DNA of individual animals shortly after birth, it is possible to predict future production and other desirable traits, allowing producers to make earlier and more accurate breeding decisions," says Dick. "Genomics has dramatically changed the dairy genetic industry." 
As the times have changed, so too has Dick — expanding the practice's repertoire into the realm of extension education to better inform clients about the positive effects of preventive medicine.
"There's more staff on farms and specifically staff that may not be owners, so training and education is more important than ever," says Dick.
As he explains, Greenbelt Veterinary Services began offering dairy training programs in 2002. During these sessions, participants learn how to recognize, treat and prevent disease. Dick believes improving animal husbandry through education has had an impact locally.
"Our disease rates have definitely gone down in our herds and the production rates have gone up significantly. Some of the problems that I experienced when I was first in practice are ones we really don't deal with that much anymore."
It's two decades since Dick walked through the halls of his alma mater as a student, but he greatly appreciates the quality education he received and acknowledges the positive impact the WCVM has on his profession.
"Most summers we'll hire a summer student, almost always from WCVM," he says. "We also have students on external rotations in their fourth year, which is a chance for us to teach new students and, in our own way, give back to the WCVM and the profession."
HenryTye Glazebrook is a freelance writer based in Vancouver, B.C.