Thirty-seven University of Saskatchewan students presented their undergraduate research posters at the annual event on Wednesday, Sept. 4.
These students were all part of the WCVM's undergraduate summer research program, which supports veterinary and biomedical students who complete research projects with WCVM faculty during the summer months.
A team of judges made up of faculty, staff and graduate students evaluated the posters, awarding winners in three categories: biomedical sciences, clinical sciences, and microbiology and pathology.
First-place winners received bursaries of $125, while second- and third-place recipients received $100 and $75 awards, respectively. The top five posters from each category will be displayed in the hallways of the college's second floor.
Biomedical Sciences category: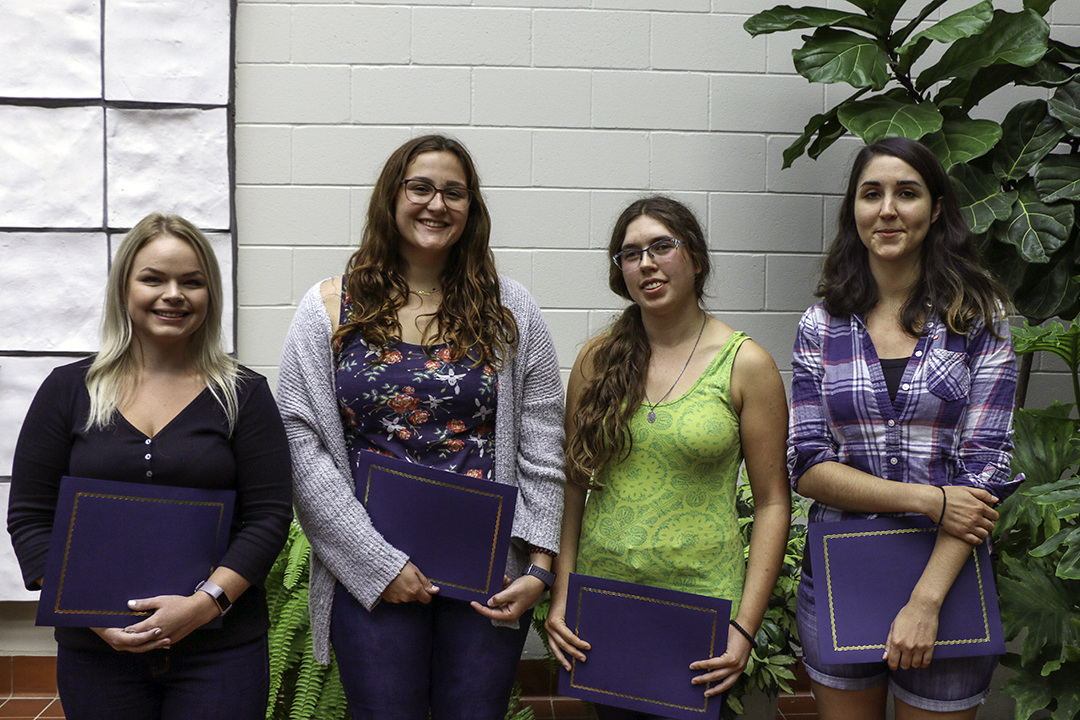 First place: Velina Milkova (supervisor: Dr. Behzad Toosi). Poster title: "Expression analysis of EphA receptor tyrosine kinases in canine lymphoma and osteosarcoma."
Second place: Amy Taylor (supervisors: Drs. David Janz and Lynn Weber). Poster title: "Sublethal effects of crude oil on juvenile rainbow trout."
Third place (tie): Sydney Murray (supervisor: Dr. Michael Wu). Poster title: "Neuron-specific toxicity of chronic acrylamide exposure in C. elegans."
Third place (tie): Gabrielle Achtymichuk (supervisor: Dr. Maud Ferrari). Poster title: "The choice of euthanasia techniques can affect experimental results in behavioural studies."
Clinical Sciences category: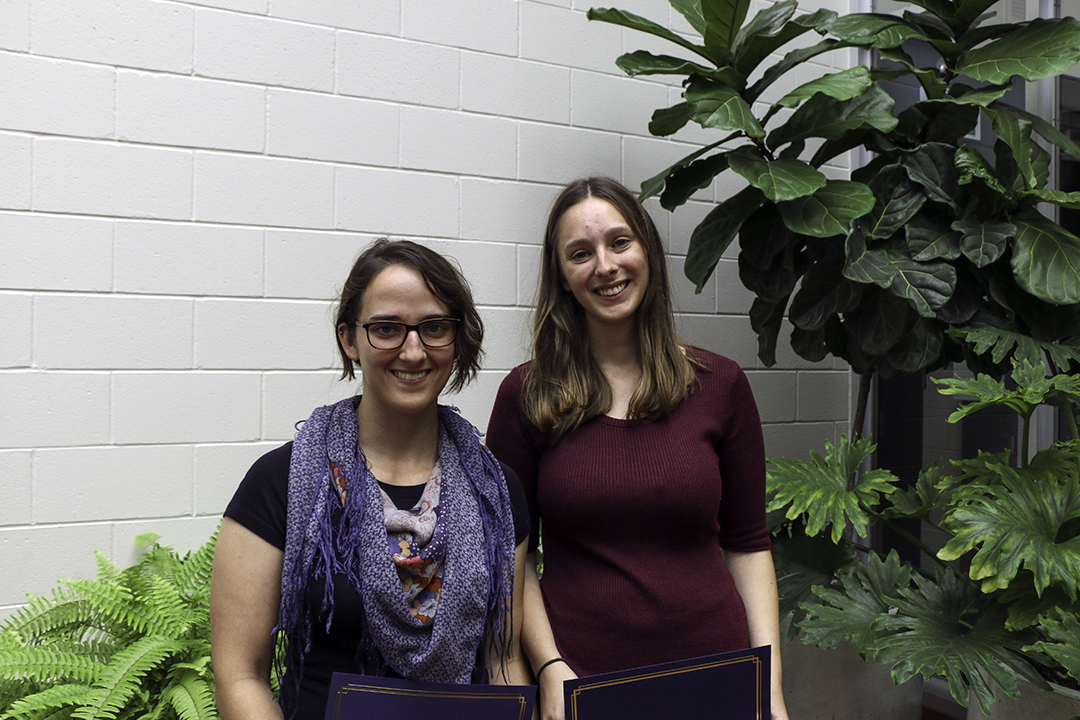 First place: Amanda Loeffen (supervisor: Dr. Diego Moya). Poster title: "Frozen scrotums: does administering lidocaine immediately before castration minimize pain in beef calves?"
Second place: Angèle Lalonde (supervisor: Dr. Stephen Manning). Poster title: "Effects of granulocyte-colony stimulating factor on the white blood cells numbers and their functionality following systemic administration in mares."
Third place: Lisa Lee (supervisor: Dr. Trent Bollinger). Poster title: "Investigating spatial relationships between free-ranging cervids and game farms as possible risk factors for chronic wasting disease (CWD) on Saskatchewan cervid farms from 2002-2017."             
Microbiology and Pathology category: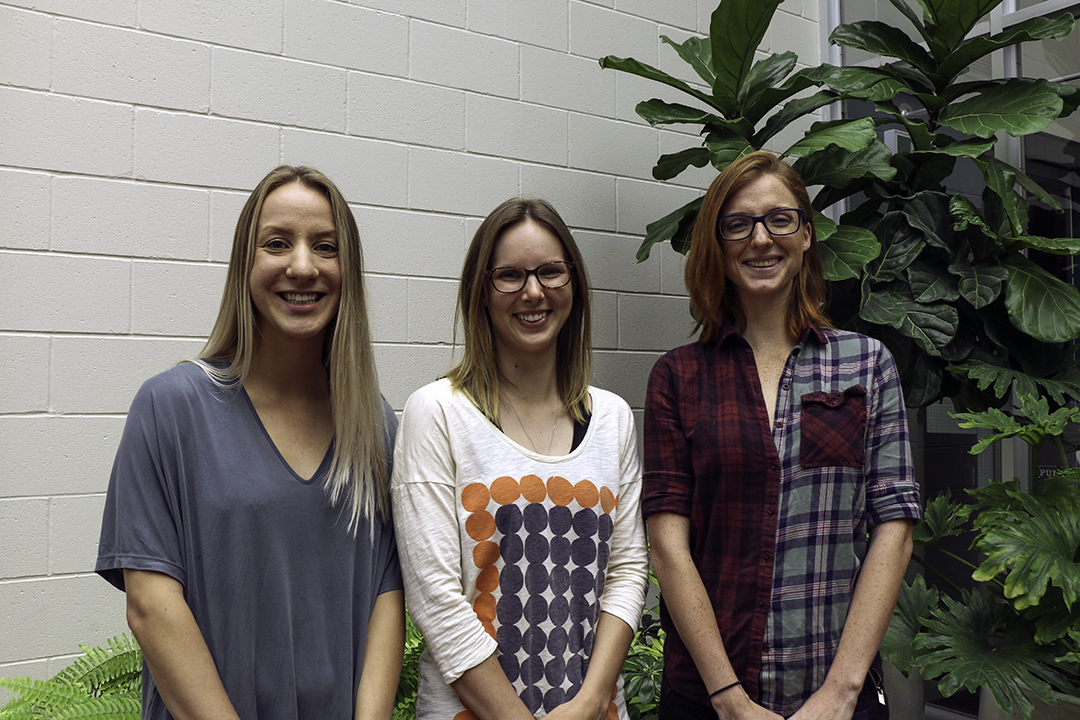 First place: Jocelyne Chalifour (supervisor: Dr. Elemir Simko). Poster title: "Do pesticides make honey bee larvae more susceptible to European foulbrood?"
Second place: Alexandra Wentzell (supervisor: Dr. Elemir Simko). Poster title: "Investigation of clinical outbreaks of American foulbrood in Saskatchewan honeybee operations."
Third place: Robin Owisiacki (supervisor: Dr. Emily Jenkins). Poster title: "Searching for the sylvatic cycle of Trichinella in the Canadian high Arctic."