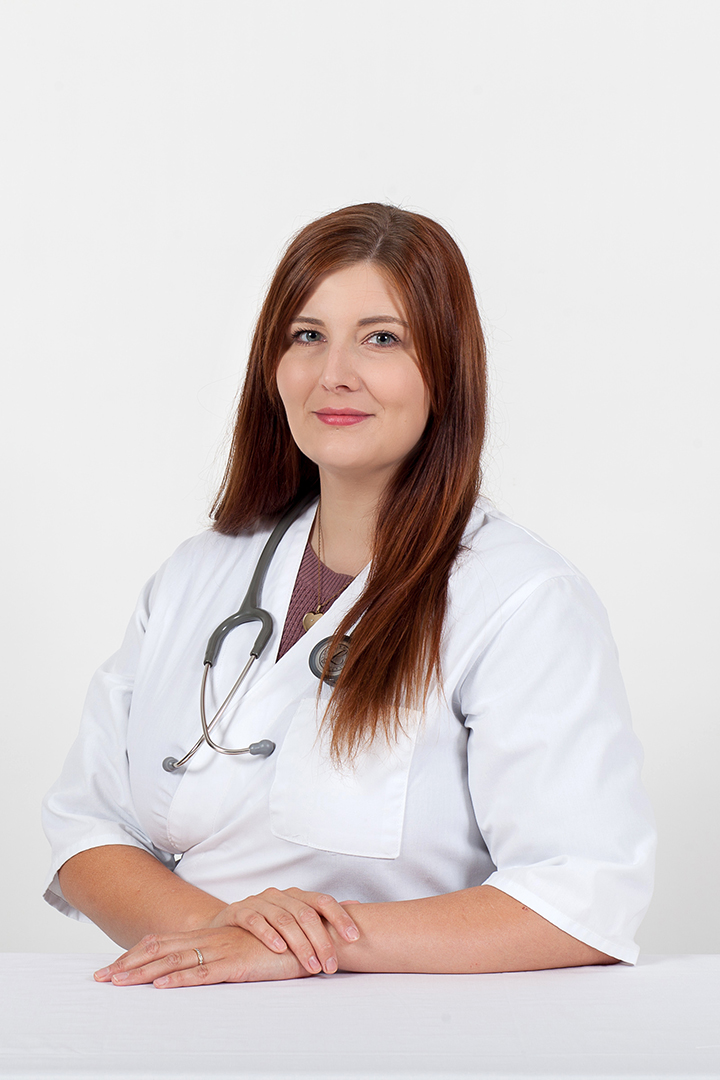 First-year veterinary student Charlene (Charlie) Swain grew up in a family that surrounded themselves with animals, so a job with Fort McMurray's SPCA seemed like a good fit for her after high school.
First hired as an animal care attendant, she had moved to the position of animal control officer by the time her daughter Lucy was born in 2010.
Lucy's birth would be a life-changing event in more ways than one.
"I always knew I wanted to work in the veterinary profession, but I didn't have the guts to move away from home and out of my comfort zone to do it," says Swain. "Once Lucy was born, I decided I would never want her to settle for anything less than her dream career."
She drove over 3,000 miles — tenting all the way — to Happy Valley-Goose Bay, Labrador, where her family took care of Lucy during the day while Swain returned to school.
That first step toward a veterinary career paid off a year later when Swain was accepted to the University of Saskatchewan's (USask) College of Agriculture and Bioresources. She and her fiancé packed up Lucy and their belongings once again and made the long trek west to Saskatoon, Sask.
"It was a long, long trip but worth it," says Swain.
While completing her Bachelor of Science in Animal Bioscience degree, Swain set out to gain experience with all types of animals in different settings. In addition to volunteering at a small animal clinic, she volunteered with the CatSnip spay-neuter program at the Western College of Veterinary Medicine (WCVM) as well as the Canine Action Project (CAP).
"What I enjoyed most was my position as round-up volunteer going door-to-door in northern Saskatchewan's Indigenous communities and letting members know what CAP was all about, where the clinic was and the benefits of spaying and neutering," says Swain.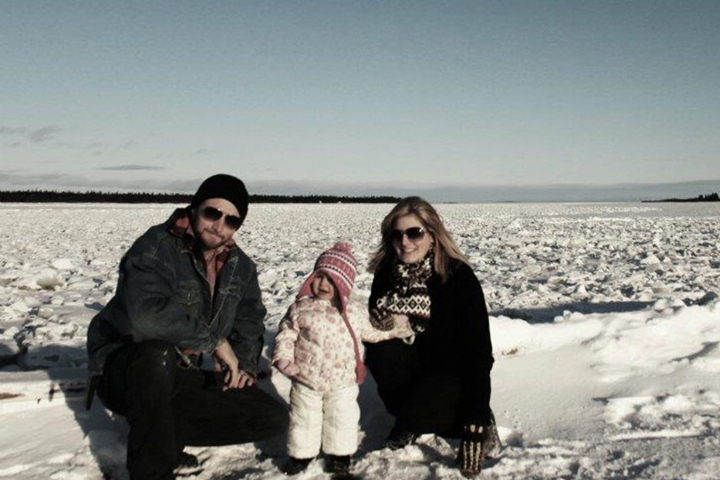 As a Métis woman and a member of the NunatuKavut (our ancient land) community in Labrador, Swain has a special interest in providing essential veterinary care for Indigenous communities across Canada. Eventually, she hopes to assist with veterinary efforts in her home community and in other areas along the Labrador coast.
To gain some experience with large animals, Swain volunteered with a WCVM-based research study that examined the effects of ergot mycotoxins on bull reproduction. Her job included taking the bulls' temperatures and assisting with electroejaculation — a procedure used to obtain semen samples from male animals.
"I'd never worked with cattle before, so to jump in there and work with 2,000-pound-plus bulls was absolutely terrifying," says Swain. "However, the researchers were amazing to work with, and I learned a ton about bull behaviour and how to properly handle them to minimize stress and injury in a research setting."
Swain credits her work background and volunteer experiences for helping her to develop valuable skills and strengths that will serve her well in the future: time management and communication skills, the ability to juggle difficult tasks simultaneously and the capacity to deal with difficult situations.
The challenges of raising a child without any family close by have also fostered Swain's independence and organizational skills, especially since her fiancé's regular job and his position as a combat engineer reservist in the Canadian Forces require a great deal of travel.
Swain, who began her veterinary program in mid-August, was one of 80 students who received an official welcome to the college and the veterinary profession during a white coat ceremony on Sept. 20.
Swain and 19 other Albertans are the final students to be supported by Alberta through the WCVM's Interprovincial Agreement. In 2017, the former Government of Alberta announced its decision to withdraw from the 54-year provincial partnership.
Swain has been enjoying the hands-on animal labs and is impressed by the variety of clubs, her supportive classmates and the WCVM's positive environment.
She looks forward to a veterinary career — hopefully in Alberta — that includes working in a mixed animal practice, volunteering and teaching others. She also envisions a hobby farm in her family's future.
Swain is grateful to her fiancé and her family for their support. She's especially thankful for nine-year-old Lucy — her biggest supporter — who gave her the courage she needed to pursue her dream, no matter what.
"Lucy drew me a picture last year when I was struggling with final exams," says Swain. "It's a picture of me in a lab coat, and it says, 'Mom the Vet.'
"I framed it and put it in my study room to keep me motivated!"