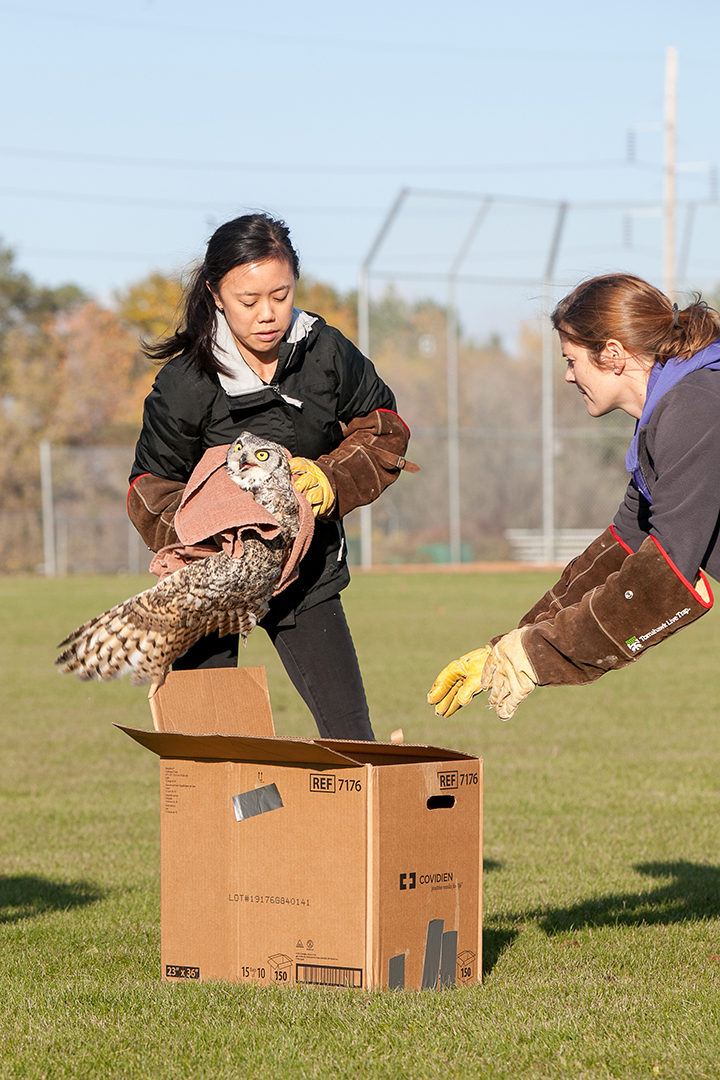 In early October, the WCVM team released the owl near the Saskatoon Forestry Farm Park and Zoo.
"It's been a really long road for Newman. He's been with us for a few months now so it's really nice to be able to release him," says Dr. Shannon Toy, a clinical intern in the WCVM Veterinary Medical Centre's avian, exotic and wildlife medicine and surgery service.
The owl — dubbed Newman by the citizens who found him by the side of a road — was brought to the college by a local wildlife rescue group on July 11, 2019. Unable to fly, the bird was suffering from what they suspected was a broken wing.
After X-rays were taken to determine the extent of his injuries, clinicians determined the owl had a luxation of the radius and ulna, or elbow dislocation.
"Elbow luxations are quite hard to fix, but Newman's [injury] felt like it was quite fresh, which carries a little bit better of a prognosis," says Toy. The clinicians decided to perform surgery, pinning the wing to stabilize the joint.
Newman received fluids, antibiotics and pain medication and was on "cage rest" as the wing began to heal.
"He was very feisty the whole time he was here," says Toy.
The care team began conducting rehabilitation exercises on the owl's injured wing, then called in help from the VMC's rehabilitation clinical service. Their team members provided laser and ultrasound therapy multiple times per week as part of Newman's recovery.
Veterinary student volunteers from the college's Wildlife and Exotic Animal Medicine Society (WEAMS) stepped in to provide care for Newman as it recovered.
"We went in every day, scrubbed the floor, and fed him. We flew him every day," says James Yan, a third-year veterinary student and president of WEAMS.
With help from WEAMS members, the clinicians began to test Newman's flying skills. As the bird's strength and stamina improved, the team decided the bird was ready for release, with the hopes that he would have enough time to acclimatize before winter.
"Keeping wild animals for extended periods of time, which it already has been for Newman, is quite stressful for any wild animal. We try to do our best to limit that if possible," says Toy.
Watching Newman soar successfully into the air in the late afternoon was an exciting moment for Toy, registered veterinary technologist Jacqui Valmont and the assembled group of students — including Yan.
"For all of us, it was a lot of work and a lot of time that we put in. It's pretty much countless hours that we spent rehabilitating him. It felt great knowing that all of the hard work we put in every day paid off, and seeing him fly really far away is a really nice and warm feeling," says Yan.
"It's always nice during wildlife rehab to see them go away and live their life in the wild."
"I think we're giving him the best shot he has. The rest is up to him," says Toy.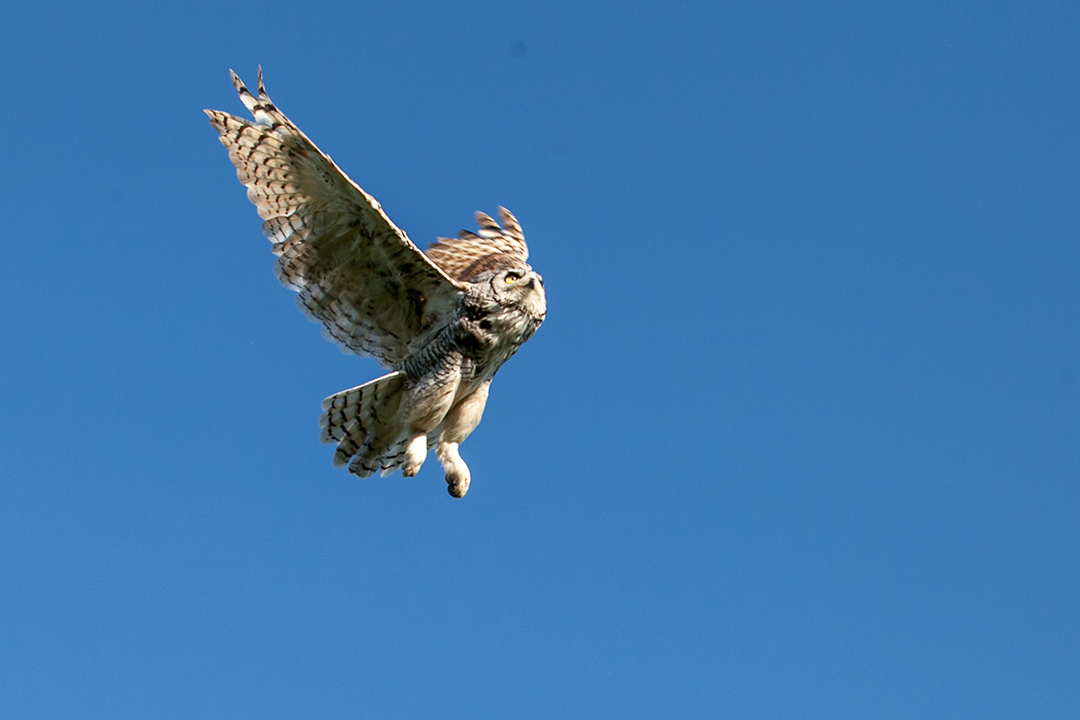 How can I help to support rescued wildlife?
Due to the high cost of treating these animals, the VMC is always seeking donations to support the care of wildlife cases brought to the veterinary teaching hospital. Donations can be made through
https://give.usask.ca/online/wcvm.php
.