The following tips were given by students as part of a pre-vet night held at the WCVM this fall.
Interview advice
Be yourself in the interview; don't be afraid to say "I don't know."
Check your references — make sure to ask people who really know you and understand your abilities.
Before your interview, make sure to review your Doctor of Veterinary Medicine (DVM) application. You will be asked about what you wrote — and don't exaggerate on your application.
It's important to have a life outside of school — volunteer work in the community is also very important to the application.
Seek out leadership experience not related to animals

Look for volunteer opportunities, and it's not always necessary to be animal-related. For example, volunteering with a peer-assisted learning group on campus gave me a chance to develop my communication skills, plus it forced me to review what I knew about the subjects.

Know what's going on in the world. Make a habit of reading the news headlines and keep in touch with current events.
Understand the agriculture industry and aspects of livestock production. Read agriculture-focused news.
Before you go in the interview room, do a "power stance" and believe in yourself.
Make sure you understand the difference between animal welfare and animal rights.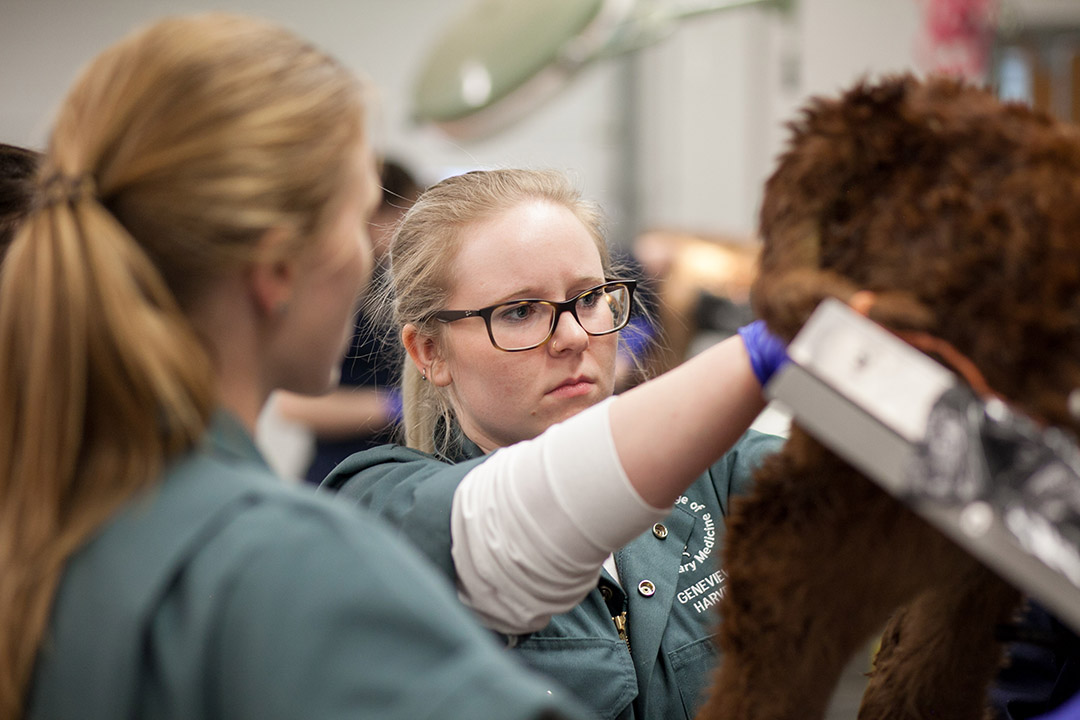 Once you're in veterinary school
Make sure to eat healthy (including enough servings of fruit and veggies) and stick to regular meals. "If my grandma heard that I was only eating ramen noodles, she would be on the next train here."
The first year of vet school is hard because you're moving away from your support system, plus you have so much information thrown at you, day after day.
You have to "budget your brain," if that makes sense.
First year: "I knew what I knew, but I had to make up for a lot."
Second year: you have to get in habit of studying because of the large number of tests throughout the entire year.
Third year: it's a challenging year.
Fourth year: it's mentally exhausting because of continuous rotations.
WCVM does a lot to help students cope. For example, we only have tests on certain days. During finals, our exams are scheduled for every other day. Wednesday afternoons are free time. 
Know that you've got a family here — we're all in the same boat, and we support each other. It's a big family, and we lean on each other for support. 
It's okay to take a day off — we all need a day away from school.
For questions about applying to the WCVM, visit the admissions website, or email wcvm.admissions@usask.ca.