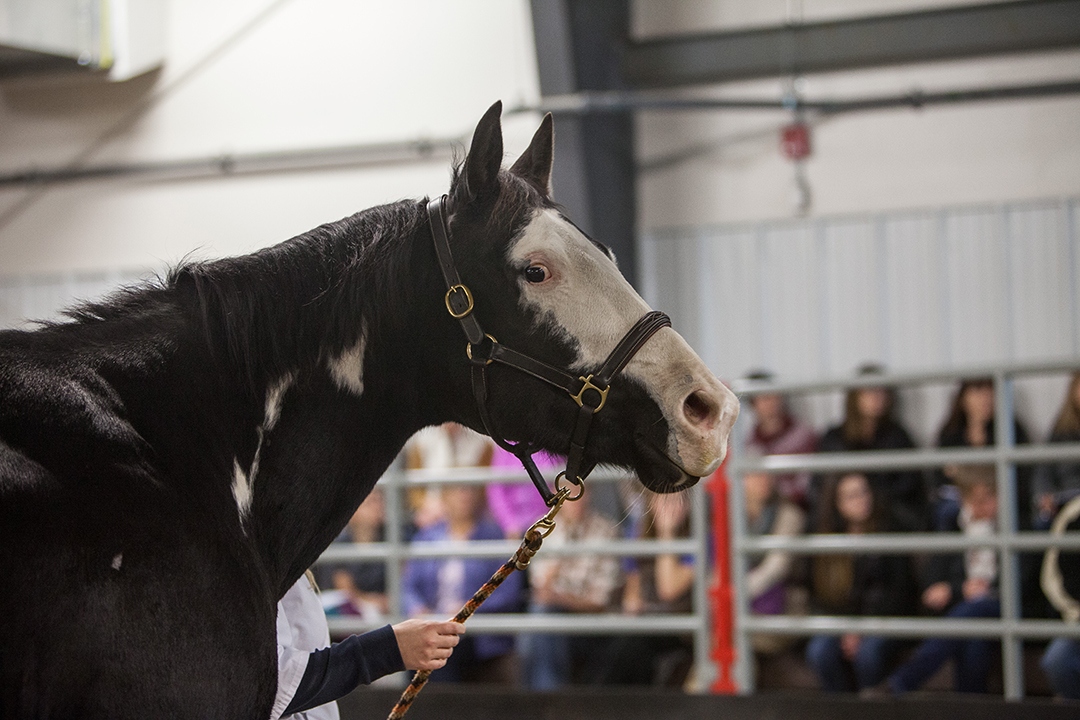 This year, Saskatchewan Equine Expo visitors can hop on a shuttle bus and spend the morning learning more about the Western College of Veterinary Medicine's (WCVM) equine health resources on Friday morning, Feb. 15. 
The tour takes place at the WCVM's Veterinary Medical Centre — the veterinary referral facility for all of Western Canada and the only veterinary teaching hospital operating in the region. 
The three-hour event, which is free for anyone attending the 2019 Expo, will take place from 8:30 to 11:30 a.m. It will include tours of the WCVM's Large Animal Clinic and the Ryan/Dubé Equine Performance Centre. Along the way, visitors will have a chance to learn more about the steps involved in diagnosing a lame horse and the types of tools and technologies that equine clinicians use to help pinpoint the lameness problem. 
As well, the morning includes a special coffee break with members of the veterinary college's horse health team who will give brief updates about their research projects targeting common health issues in horses.  
Registration closes on Wednesday, Feb. 6, 2019 (click here to register for the tour). Visitors can park their vehicles at Saskatoon's Prairieland Park and take a shuttle to the U of S campus. The bus will return to the Equine Expo site by 11:30 a.m.
For more information, click here or contact wcvm.communications@usask.ca.
Download the poster.