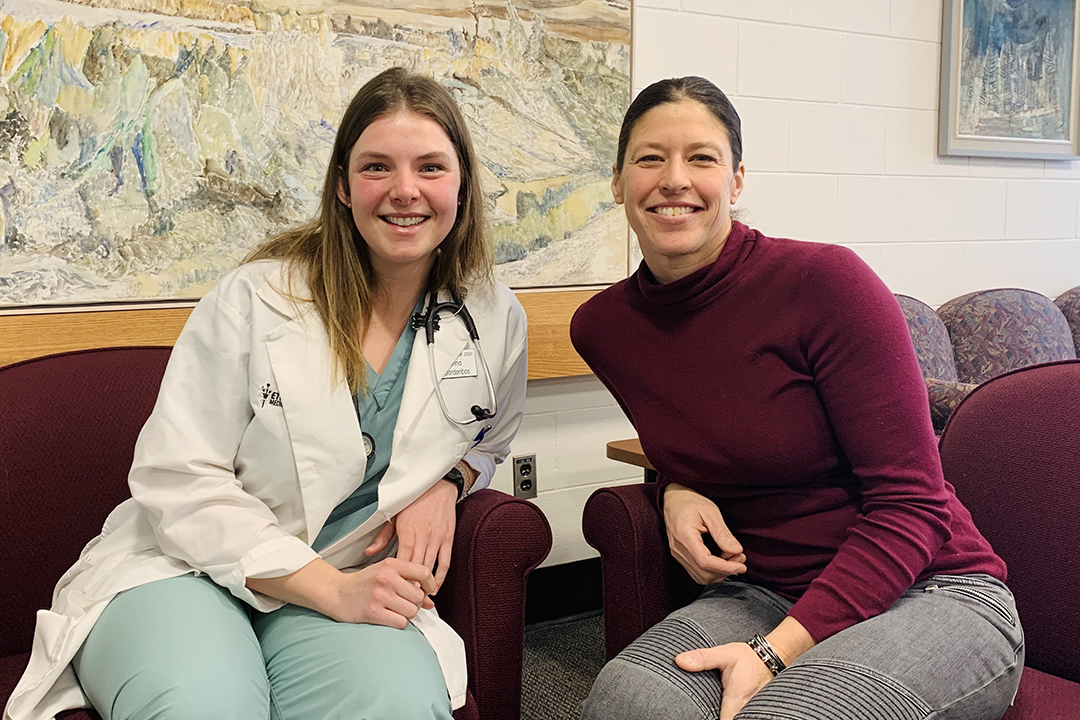 A 2000 graduate from the University of Saskatchewan's Western College of Veterinary Medicine (WCVM), Hudson-Reykdal practises in the small community of Ashern, Man., that's located about 180 kilometres northwest of Winnipeg. 
Dr. Keri: Prairie Vet, which is filmed in a documentary-style format, follows her through her daily life as a practicing veterinarian in rural Manitoba.
The popular Canadian show, which premiered in December 2017, is now wrapping up its third season on Animal Planet. 
In the episode called "Back to School," Hudson-Reykdal returns to Saskatoon, Sask., and gives the keynote speech at the 2019 White Coat Ceremony for the college's Class of 2023.
During her visit, Hudson-Reykdal spends time meeting WCVM students, faculty and staff and discovering how vet school has changed in the past two decades since her own graduation.
For example, today's veterinary curriculum now incorporates the use of simulation technologies and devices. In the episode, Hudson-Reykdal spends time in the WCVM's BJ Hughes Centre for Clinical Learning — a new teaching facility that helps veterinary students learn and practise their skills. 
Of course, no Dr. Keri: Prairie Vet episode would be complete without an unforgettable patient profile. Hudson-Reykdal visits the WCVM's pet rehabilitation centre to get an update on the recovery of "Carmen," a stray German shepherd cross puppy that was badly injured in a highway accident. 
The WCVM-focused episode of Dr. Keri: Prairie Vet begins at 10 p.m. EST (8 p.m. CST) on Friday, May 1. For more information, visit the Discovery Channel's Animal Planet website.