Students, faculty, and staff from across campus — from 10 colleges, three research centres and one administrative unit — submitted images and descriptions of what research looked like to them.
This year's competition received 106 submissions, with more than 12,000 visitors to the website from 43 countries. In addition, more than 1,700 people cast a vote in the Viewer's Choice category.
This year's grand prize went to Lorne Doig, a research scientist at the USask Toxicology Centre, who submitted "A distributary runs through it."
The group of winners also included two WCVM graduate students and one veterinary student. 
Visit research.usask.ca to the full images and descriptions.
Saving the bison: one cell at a time
By Miranda Zwiefelhofer, PhD student, Department of Veterinary Biomedical Sciences, WCVM Runner-up, Best Description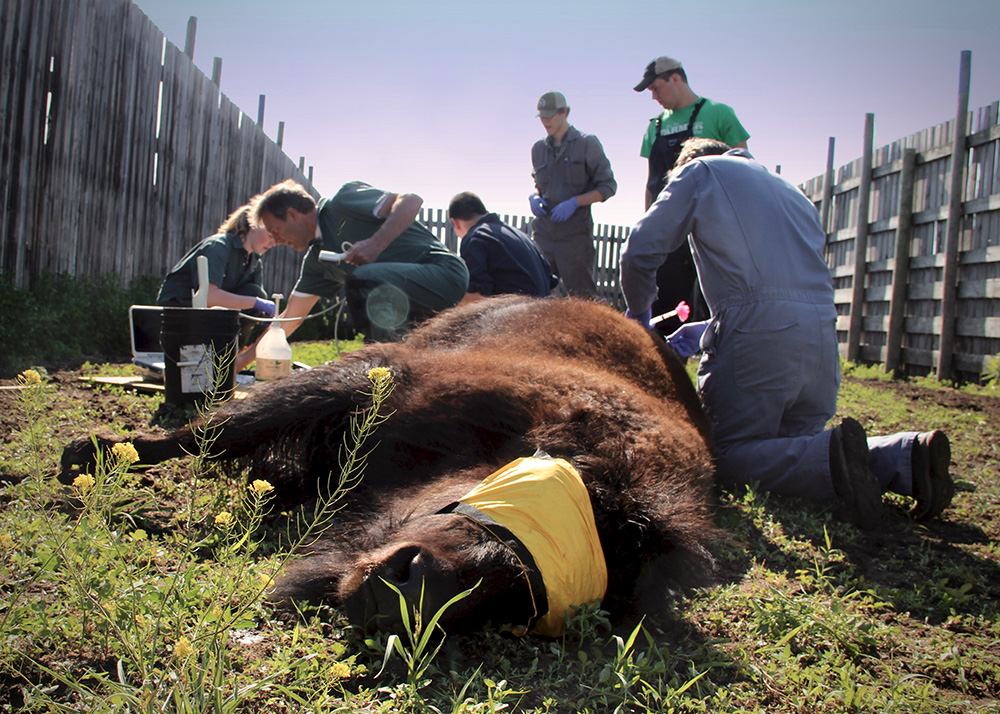 Wood bison (Bison bison athabascae) are a threatened Canadian species. Advanced reproductive technologies are being developed to gain access to isolated and genetically valuable free-roaming bison herds.
In this experiment, our experienced research team collected oocytes (eggs) from sedated female wood bison — a world first! The oocytes then went on to produce embryos that were cryopreserved. Some of the embryos produced during this experiment were thawed and transferred into surrogate female bison resulting in ongoing pregnancies that will calve in the summer of 2020.
Our team hopes to use this model to ensure the health and resilience of bison as a species for future generations.
Oh, the places you'll go!
By Robin Owsiacki, WCVM veterinary student (Class of 2021) Winner, Community and Impact Winner, Best Description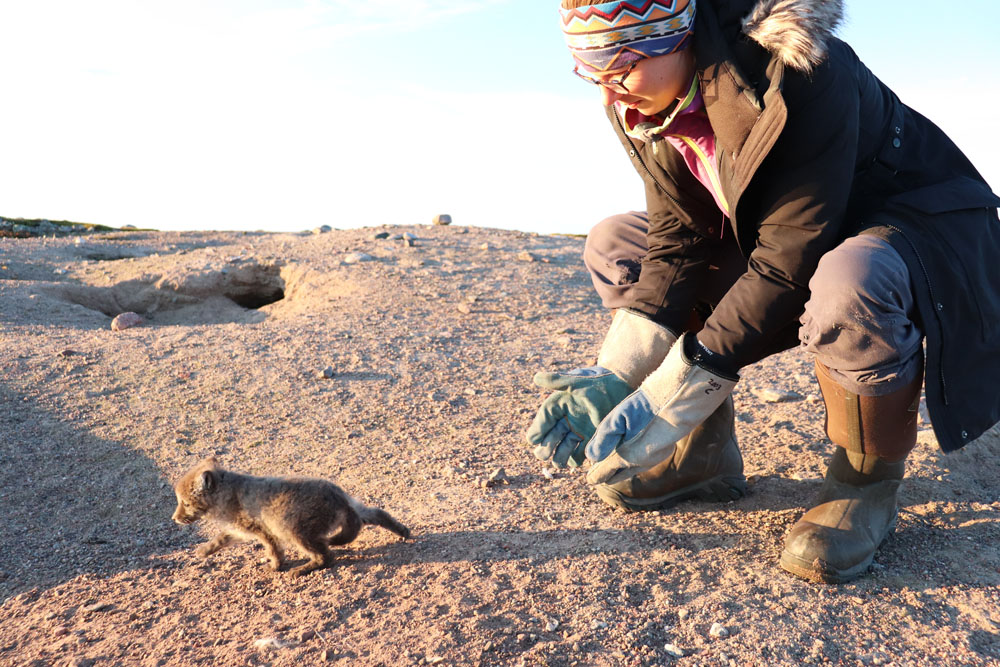 Have you heard of the artic fox that trekked over 4,300 kilometres from Svalbard, Norway, into northern Canada?
While this fox pup has yet to establish his territorial range, his blood and tissue samples will shed light on zoonotic disease transmission across the Arctic. Pathogens such as rabies, Francisella tularensis, Bartonella spp., and Trichinella spp. cycle between Arctic animals and can pose a significant threat to human health. Due to the nomadic nature of the arctic fox, it is critical to understand what pathogens may be brought close to human settlements.
While this single pup will not provide all the answers, he is a key subject in the much broader field of human, environmental and wildlife health.
A new peptide antifungal?
By Hiruni Deeyagahage, PhD student, Department of Veterinary Microbiology, WCVM Winner, Viewers' Choice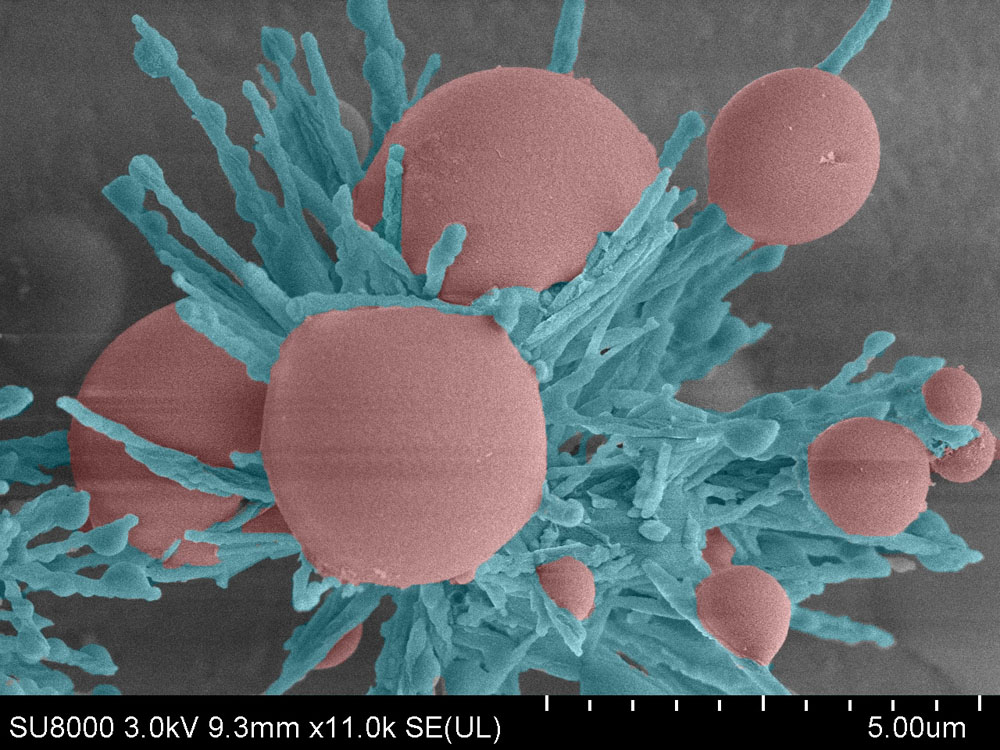 My research is focused on the discovery of new antifungal agents that target the most common cause of yeast infections in women, Candida albicans.
The falsely-coloured scanning electron microscope image shows massive peptide structures (in blue) and what appears to remain of the yeast (in pink) after treatment in vitro.
I am actively trying to improve the activity of these peptides and determine how they kill this opportunistic pathogen.
Funders: NSERC, Saskatchewan Agriculture Development Fund, Zoetis