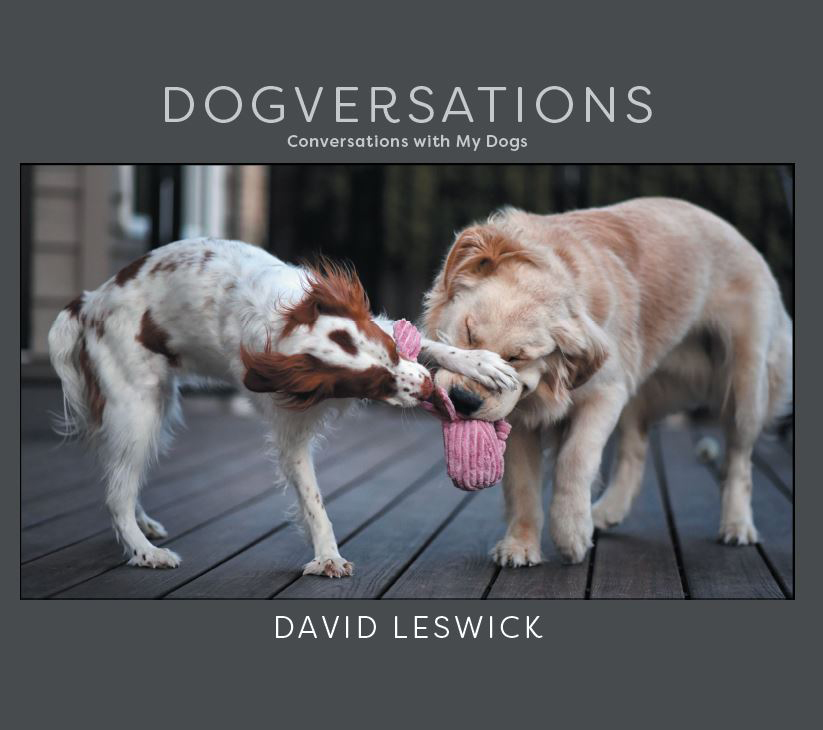 David Leswick has created a beautiful photographic journal of his family's three dogs, with each photo accompanied by a conversation that sets the scene while revealing the animals' unique personalities.
"I found the conversations were a great way to add story to the images," says Leswick, a Saskatoon radiologist and an avid photographer. "It's not random. It's exactly how Eva, Agnes or Bruno would react to a situation in my mind. It's what they would be thinking."
For several years Leswick has been sharing photographs on his Flickr and Instagram accounts. His weekly projects, which featured images of each of his dogs, eventually began to include "dogversations" — simple exchanges among the dogs and him that revealed each pet's distinctive personality.
While the photos and matching conversations started out as his creations, the whole family became involved. Leswick's wife Karen, daughter Julia and son Daniel have all participated in the projects by helping him to set up the photographs and create the discussions that go along with them.
"In some ways it's become a whole family thing," says Leswick. "Oftentimes we'll be sitting around the table, and the kids will say, 'Do you think that Eva would do this for a photo?' Or Daniel will have a great idea for a dogversation. The kids are also very good dog wranglers."

As Leswick's dog discussions became increasingly popular on social media, he recognized it was a relatively unusual concept and decided to compile the selections into a self-published book.
"I realized there are so many dog lovers out there and so many people who relate to these types of stories," says Leswick.
However, the project involved a lot more work than he had expected: "I had to choose from 250 to 300 of these dogversations in my files, and I wanted them to come together and tell a story and go chronologically for the dogs as they grow up."
True to his objective, Leswick begins Dogversations with photographs and conversations between him and Eva, a smart, opinionated Brittany spaniel. As the book continues, they are joined by Bruno, a lovable but goofy golden retriever puppy, and then by Agnes, a rescue puppy that just loves hanging out with the family. 
Having accumulated the photographs over six years, Leswick faced the challenge of selecting only 68 photographs and maintaining a cohesive look, even though his editing and shooting styles had evolved over the years.
While Leswick has always loved dogs, his interest in photography took off once he'd finished his medical training and had time to experiment with his digital camera. In addition to having photographs published in Cottage Life magazine, Leswick has prints displayed at several Saskatoon locations. He has raised over $5,000 for the Canadian Red Cross by donating a portion of his print sales to the charity.
Over the years, Leswick's photos have also appeared in the Western College of Veterinary Medicine's (WCVM) annual calendar for its Veterinary Medical Centre. Early photos were of Kael and Oliver, the family's golden retrievers.
"We'd hooked up with the vet college before, but when Oliver had an osteosarcoma, we spent more time there and got to know their programs and some of the staff," explains Leswick. "Oliver was a fan favourite whenever he came in for chemotherapy."
After Oliver's death, the college continued to publish Leswick's photographs on notecards supporting the Companion Animal Health Fund (CAHF) as well as in the annual WCVM calendar for its veterinary teaching hospital. Eva, Bruno and Agnes have had their own calendar pages.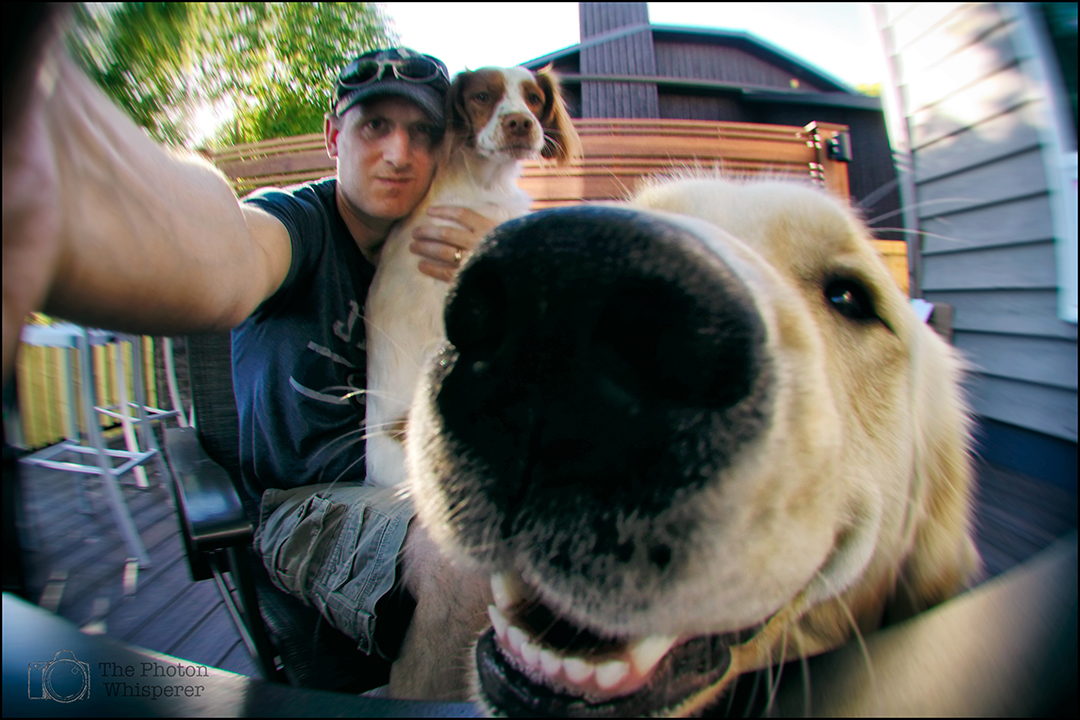 That relationship, combined with his university appointment, prompted Leswick to partner with the University of Saskatchewan (USask), so that $5 from every Dogversations book sold through the USask Bookstore and its online store will be donated to the WCVM's Les and Irene Dubé Good Samaritan Fund. Its aim is to support medical treatment for animals that are ownerless or owned by clients who are unable to pay for care.
Earlier this year, Leswick faced an unexpected challenge with his new project: just three days after a shipment of 1,000 books was dropped off at his house, Saskatchewan went into COVID-19 lockdown. While the situation has slowed book sales, Leswick emphasizes that COVID and the necessary restrictions are far more important. Like everyone else, Leswick says he's just trying to "adapt and navigate these new waters that we're all in."
He's also hopeful that the photographs and canine chats will give people a reason to smile during these trying times.
"It's about relationships in a lot of ways. It's the relationships between the dogs, it's the relationships of the dogs with the humans, and it's also about family," says Leswick. "In our family we all love the dogs — they have such personalities, and they're part of the family."
Visit the online USask bookstore
to purchase Dogversations. Visit Leswick's web site to learn more about the book.