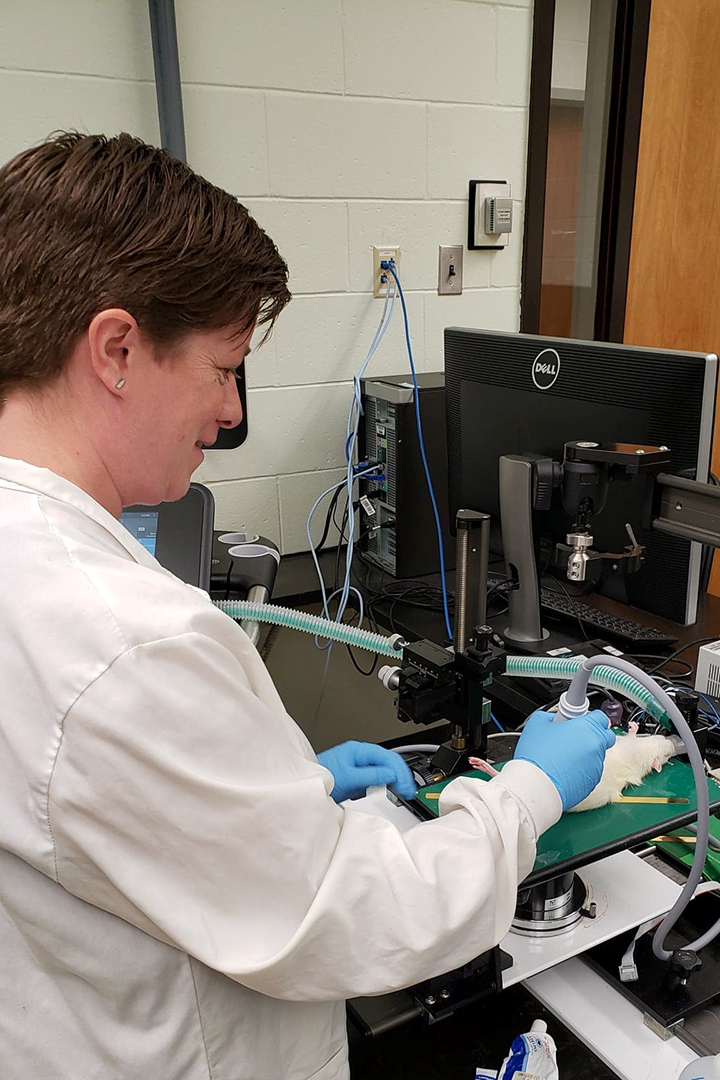 Too often pregnant women are sent home from the hospital with a diagnosis of Braxton Hicks contractions — only to return to deliver their baby within hours.
While these random, irregular contractions are a common occurrence during pregnancy and the lead-up to labour, clinicians have no precise method for distinguishing between Braxton Hicks and the contractions that signal the actual onset of labour.
Researchers at the Western College of Veterinary Medicine (WCVM) are experimenting with the use of readily available, clinical ultrasonography equipment to better understand the difference.
Reproductive science researcher Dr. Daniel MacPhee, whose lab is part of the University of Saskatchewan's One Reproductive Health Group, has been studying pre-term labour for 18 years and has a significant understanding of the mechanisms that cause the uterus to contract. 
"The reason why we have not come up with a single therapeutic strategy that actually works to prevent preterm labour is because it is such a complex, multi-faceted process," says MacPhee, an associate professor in the WCVM's Department of Veterinary Biomedical Sciences.
To move his research at the molecular level to studies that involve a functionally contracting uterus, MacPhee and his research team are collaborating with Dr. Lynn Weber, a cardiovascular researcher at the WCVM who has expertise in ultrasonography techniques.
"Vascular biology is really quite pertinent to uterine biology," says MacPhee. "Vessels undergo distensions and changes in flow and remodelling, and so does the uterus and uterine muscle."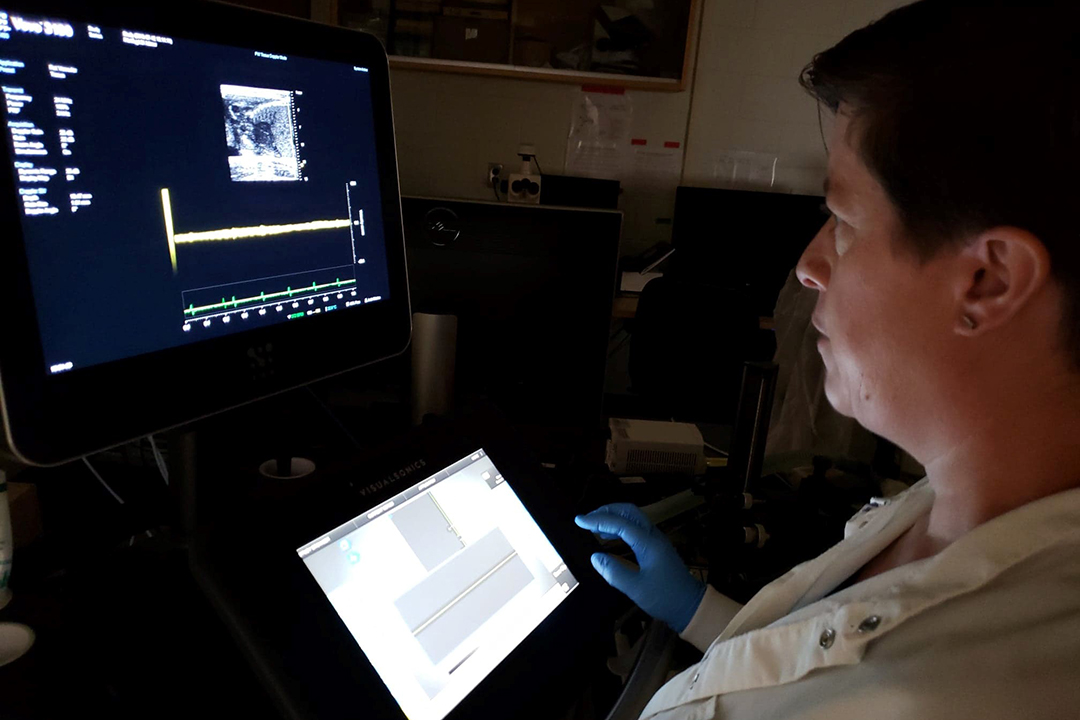 Using cutting-edge ultrasound biomicroscope technology, the researchers began a pilot project that's aimed at determining whether ultrasonography can distinguish between synchronized and unsynchronized labour contractions in rats.
Members of MacPhee's research team used ultrasound technology to compare the motion of the uterine muscle in the days leading up to and including active labour.
To truly test the limits of the tool, they also compared the activity of the uterus in a normal pregnancy to that which occurs in a pre-term delivery.
The researchers are optimistic that their findings can be used to develop a quick, easy ultrasonography technique that can be performed in almost any medical clinic — a reliable means for physicians and pregnant women to know when and how quickly they need to get to a hospital.
Since every woman's experience of labour is different, a simple, non-invasive diagnostic tool would be extremely valuable to physicians. It would also add a level of comfort for the mothers going through labour — particularly those who live in rural and remote areas.
Although many researchers have worked on discovering the mechanisms of pre-term labour, few advances have been made towards developing effective treatments for preventing it from occurring. In fact, a lack of reliable diagnostic tools has hindered clinicians from even diagnosing its onset.
This research project could pave the way for further developments in diagnosing pregnancy complications such as pre-term birth and pre-eclampsia — perhaps bringing scientists one step closer to developing preventive treatments.
The Natural Sciences and Engineering Research Council of Canada (NSERC) provided financial support for this study through Discovery Grants held by MacPhee and Weber.
Jude Morton of Strathcona County, Alta., is a third-year veterinary student at the Western College of Veterinary Medicine (WCVM) whose 2019 summer research position was supported by the college's Interprovincial Undergraduate Student Summer Research program. Her story is part of a series of articles written by WCVM summer research students.