Johne's disease is an incurable enteric disease caused by the bacterium Mycobacterium avium spp. paratuberculosis. The pathogen causes extreme diarrhea with severe weight loss resulting in death.
Over 67 per cent of Canada's dairy herds are infected with this chronic infectious disease, which spread quickly throughout dairy herds as the industry consolidated several years ago. The country's dairy industry has already suffered millions of dollars in economic losses because of the heightened level of infection.
So far, less than seven per cent of beef cattle herds are infected with Johne's disease, but producers and veterinarians are concerned that the disease will spread as the cow-calf sector shifts to fewer but much larger herds — in part the result of an aging producer population in Canada.
The best control options for the industry are identifying and removing infected animals. But the disease can remain in a subclinical shedding phase for years, which can make it hard to detect. Veterinarians can use diagnostic tests to identify infected animals, but these tests vary greatly in their sensitivity and specificity.
Dr. Cheryl Waldner is a professor in the WCVM's Department of Large Animal Clinical Sciences whose research focuses on the health and productivity of beef herds in Western Canada. Because of the lack of research targeting Johne's disease in beef herds, many beef industry organizations have pushed for more to be done.
"Our team started this project with the objective of developing an interactive tool that producers and veterinarians can use to determine the best testing and control options for individual beef herds," says Waldner, who is also the college's NSERC/BCRC Industrial Research Chair in One Health and Production-Limiting Diseases. 
Although there are similarities in how the disease affects dairy and beef cattle, the production systems are completely different. Waldner's team is focused on how beef cattle producers can make practical changes to protect their herds.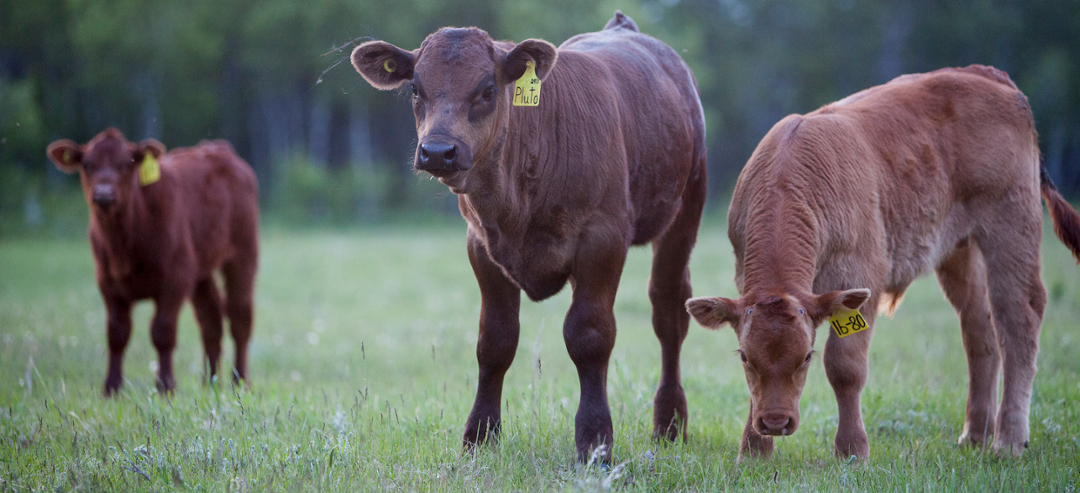 A key necessity is that the tools provided must be adaptable because the "one size fits all" approach doesn't apply to beef herds. Several factors can influence a herd's susceptibility to a Johne's disease outbreak and must be considered when developing protocols.
These factors include the type of production system (seedstock or commercial), whether the herd is expanding, the source of replacement animals, the extent of confinement during calving, the age of the cattle and herd size.
Once it's ready, the risk assessment tool will be available for veterinarians and producers. Researchers will incorporate Canadian surveillance data and regional research into the tool to simulate different options that producers can use for their own individual herd.
Waldner explains that the information will help producers decide whether testing is cost effective in their herd, it will aid them in determining which test to use, the timing of testing and the frequency of testing. Both veterinarians and producers can also use this tool to compare the relative cost-effectiveness of various testing and management strategies.
Working with the Saskatchewan Ministry of Agriculture, the beef industry's goal is to help producers identify infected animals and reduce the spread of Johne's disease in their herds before it becomes a widespread threat to beef production and animal welfare.
Once the WCVM's risk assessment tool is ready for use, it will provide producers with the immediate, herd-focused information they need to help Western Canada's beef industry reduce the impact of this insidious disease.
Funding for this research project comes from the Beef Cattle Research Council, Saskatchewan Cattlemen's Association, Alberta Beef Producers, Saskatchewan Agriculture Development Fund, Natural Sciences and Engineering Research Council of Canada and the WCVM.
Lianne Price of Saskatoon, Sask., is a second-year veterinary student at the Western College of Veterinary Medicine (WCVM) whose research position was supported by the college's Interprovincial Undergraduate Student Summer Research program. Her story is part of a series of articles written by WCVM summer research students.