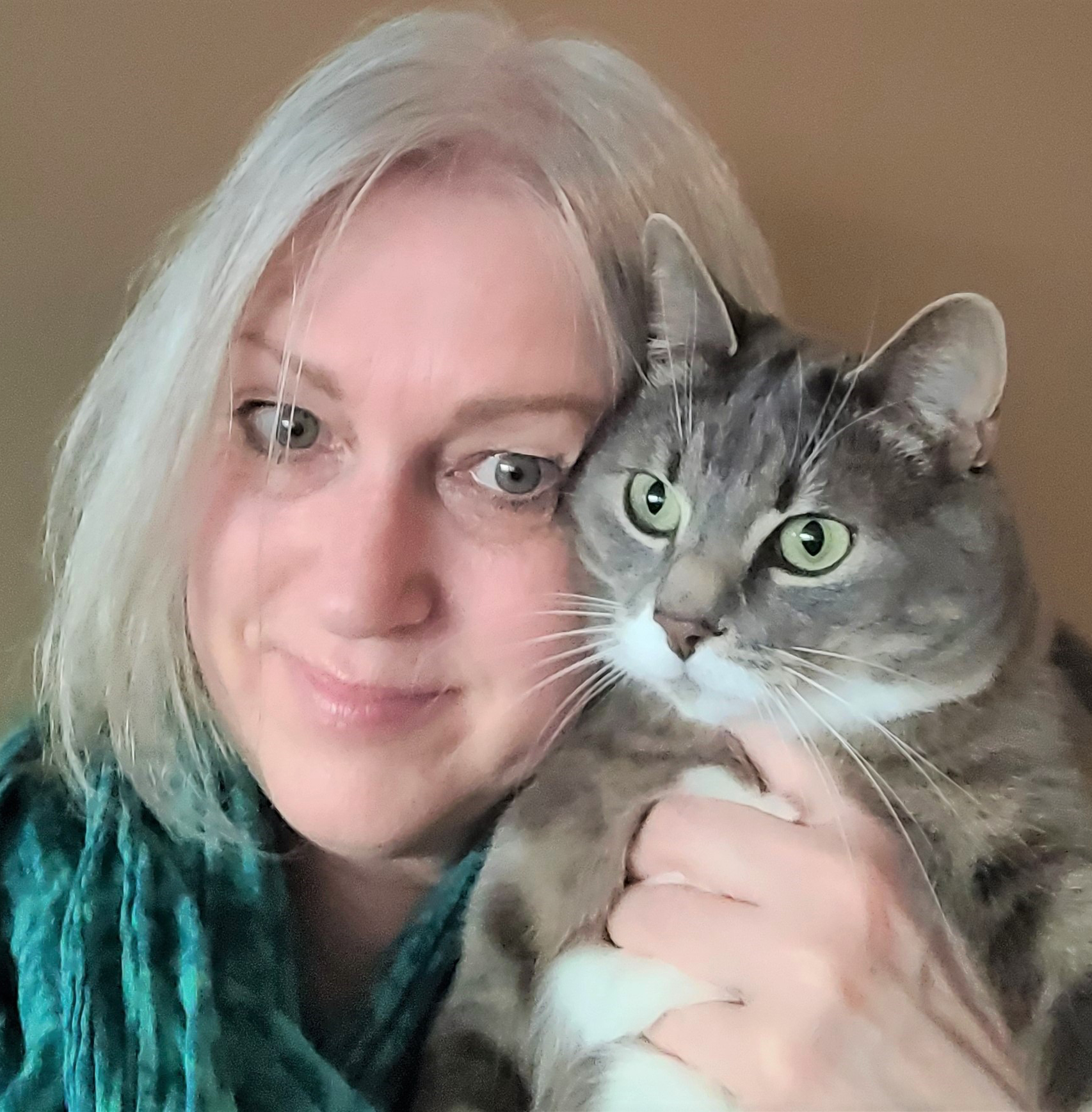 Lisa Paul, CHIM, is a health information specialist at the Western College of Veterinary Medicine (WCVM) on the University of Saskatchewan (USask) campus. She's one of just three health information professionals at the WCVM Veterinary Medical Centre — and while she isn't sure how many other health information professionals work in veterinary care across the country, it's likely a relatively small group.
For Paul, applying her skills in the veterinary field was a natural fit. She was trained in health information management and loves animals, so she finds it rewarding to help people and their pets get the information they need.
And there is a lot of need. Paul says that they receive hundreds of release of information (ROI) requests each month — from owners, veterinarians, rescues and shelters, breeders, groomers, trainers, farriers and pet insurance companies.
"ROI is the most challenging part of the job," she says. "The ownership of animals can be very complex, and it's a high priority to ensure we have the correct owner documented."
As with health information in humans, the animal patient and their owner's privacy and confidentiality are critical. Animals can and do change ownership, and the clinic must always, with very few exceptions, have owner consent to provide information to a third party. Paul says that it's the provincial veterinary medical associations that set guidelines about what can and cannot be released.
Perhaps unsurprisingly, the health information life cycle applies in animal care much like in human care.
"You go through all the same processes, from planning and collecting through to evaluation," Lisa explains. "The flow of information is also similar to humans — animals are admitted, get lab work and imaging, then see doctors."
The main difference is that it typically happens faster since it's a condensed setting and the patients tend to have shorter hospital stays.
Unlike human health information, there is no standardized way to collect and manage data in veterinary settings. Paul notes that there is no coding at her clinic, and the clinicians enter diagnoses themselves. While clinics tend to collect the same types of data, each clinic presents it slightly differently. Health information professionals working in the veterinary field also need to understand animal anatomy and pathophysiology.
Paul spends much of her time on ROI, along with her team. She is also responsible for managing the referral documents that come into the hospital, creating charts for patients, ensuring they have all the relevant information from the referring veterinarian, and passing that information on to clinic services to review.
The team also co-ordinates all email communications between the VMC's veterinarians, their clients and referring veterinarians. They also perform data searches for clinicians and reviews and grant access to the clinic's electronic health record.
"I love doing my HIM job in an animal setting," says Paul. While it may not be the traditional health information path, she's sure glad she chose it.
Reposted with permission from the author, the Canadian Health Information Management Association. Click here to view the original story on the CHIMA website.