Before I became a student at the Western College of Veterinary Medicine (WCVM), I was completing my PhD degree in immunology at the University of Alberta. In my spare time, I co-ordinated the cat program for a large animal rescue in Alberta. That's when I witnessed firsthand the severity of cat overpopulation — a huge issue in cities and rural communities across Canada and around the world.
In addition to other roles at the rescue organization, I was in charge of recruiting and setting up foster homes, as well as answering requests for the intake of strays that were found by the public. Despite taking in as many as 300 cats a year and being one of several rescues in the area, our organization's wait list never went away.
While I was able to help, I wanted to do more. By changing careers to veterinary medicine, I knew I would be able to contribute in multiple ways. I could mix my love of science and biology with my passion for animal welfare. Hopefully, I could make a difference in the lives of an endless number of homeless cats and kittens as well as in the lives of cat owners.   
During vet school, I've met other like-minded people who are passionate about addressing the issue of cat overpopulation. One person is Dr. Karen Sheehan, a wellness veterinarian at the WCVM's Veterinary Medical Centre.
"I grew up without money and went through vet school as a single parent. Animals were a big part of my life and my daughters' lives," says Sheehan. "I do not believe owning pets is only for people with resources. I know how much animals bring to a person's life."
Besides her clinical work at the WCVM, Sheehan is part of a college-based team whose members work with community volunteers to organize two remote wellness and spay-neuter clinics in La Ronge, Sask., each year. She also serves on the board of the Saskatoon SPCA and is a member of the animal services working group in Saskatoon, Sask. In addition, she was involved in starting a new working group with the Saskatchewan SPCA that's organizing the animal welfare components of a province-wide emergency response plan.
Another passion for Sheehan is CatSnip — a low-cost spay-neuter option in the Saskatoon area. Besides helping cats and owners, CatSnip plays a valuable role in teaching practical skills to WCVM veterinary students as well as veterinary technology students from Saskatchewan Polytechnic who volunteer for the program.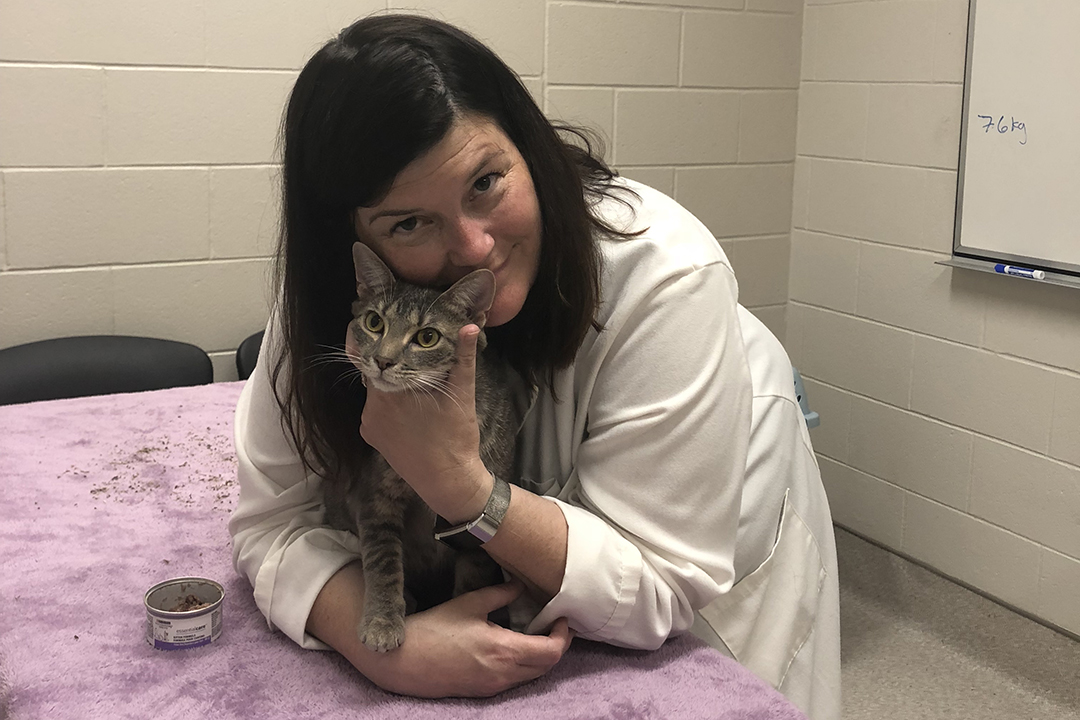 Students see firsthand the importance of low-cost spay and neuter programs, and hopefully, the experience helps them see the benefits of contributing to these initiatives once they graduate. 
"Most of the vets who come volunteer at CatSnip and at spay-neuter clinics in La Ronge find it extremely rewarding and most come back for several clinics," says Sheehan.
These experiences also teach future veterinary professionals about the importance of providing clients with an open-minded and judgment-free environment so they can talk about what they need and what challenges or limitations they face.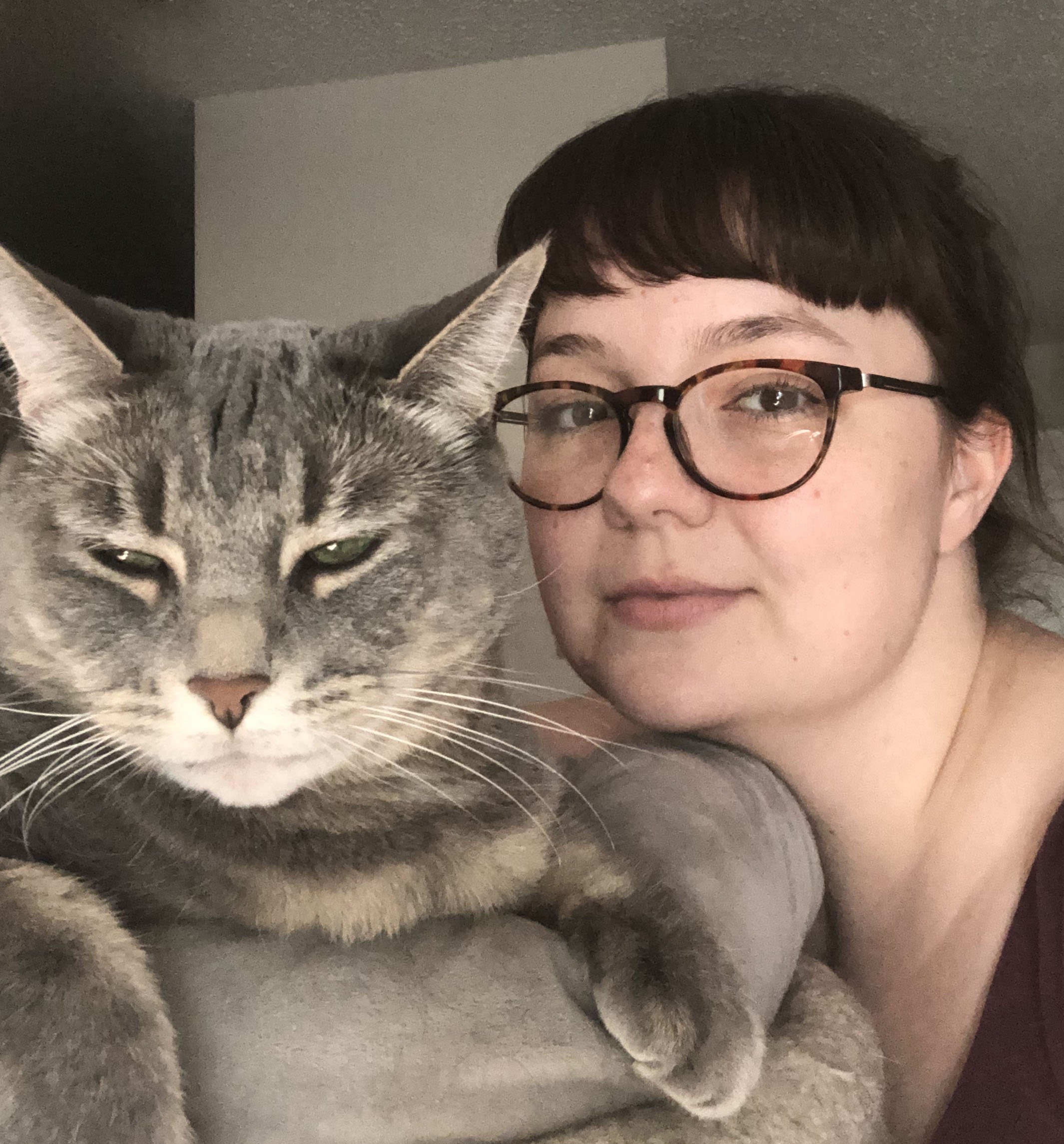 If clients don't feel comfortable telling veterinarians about their challenges, there is no chance to help overcome them and provide the necessary support, says Sheehan.
"In general, people get uncomfortable when clients don't have money, but the reality is the guilt that [the] person is feeling is something we need to consider. We need to create a safe place where people can share their challenges such as money, ability to give medications — whatever it may be," says Sheehan.
"In my experience, some of the most wonderful clients don't have financial resources …. It can be really rewarding to help someone because it is really appreciated, and I see it as a privilege to be part of someone's bond with their animal."
Chelsea Davidson of Edmonton, Alta., completed her fourth and final year at the Western College of Veterinary Medicine (WCVM) in April 2021. Her stories are part of a series of articles written by WCVM summer research students.

We're all part of the solution
Animal rescue organizations, humane societies and municipal animal control services play key roles in helping to address cat overpopulation. These agencies help to take in strays, arrange for them to be spayed or neutered, offer adoption programs and initiate trap neuter return (TNR) programs for cats that can't be rehomed. 
But animal rescue organizations and humane societies cannot reduce cat overpopulation alone — we all need to pitch in to help overcome this problem. Here are some ways that individuals and their communities can help to address cat overpopulation: 
Make spay-neuter services accessible to everyone. Spay and neuter services need to be accessible to everyone through low-cost options and mobile remote clinics. However, the wait lists for low-cost spay and neuter programs are rarely empty. For example, CatSnip and other Saskatoon-based programs can't meet the current demand in the community. We need to address this lack of accessibility in order to improve the lives of cats and their owners in and around the Saskatoon area.
Be aware of the problem. People must be aware that cats need to be spayed and neutered at a young age before they can begin to reproduce, which can happen as early as four to five months old. People should also be aware of resources in their area and share this knowledge with their families and friends.
Comply with the rules. Owners need to keep their cats indoors. If their cats are outdoors, they need to be on a leash or in a catio (outdoor enclosure for cats). By following these rules, owners can protect cats' safety and help them to live longer — plus these regulations are bylaws in Saskatoon and many other cities.
Support pet rescue organizations and humane societies. People can contribute to reputable rescues in their communities. Their contributions can be in whatever format works for them, whether it's donating money or items, fostering, volunteering or adopting a cat.

Pay to adopt a new pet. Accepting a "free" kitten may sound less expensive than paying to adopt a cat from a rescue or humane society. But once you factor in the costs of vaccinations, spay or neuter surgery and microchip identification, the total cost is actually more than paying an adoption fee. 
Prevent breeding. There are a huge number of strays and unwanted litters, with many cats dying and not having their basic needs met. We need to encourage responsible ownership, including the prevention of breeding. If people have a stray show up on their property, particularly in rural communities, it may seem easy to just feed the single cat and allow it to stay. But in less than a year, one intact cat can often lead to more than 20 animals. Ask for help early and try to get a stray cat spayed or neutered before you're faced with catching 20 to 30 cats and seeking veterinary care.