Buhler was one of 10 Canadian scientists to receive a Weston Family Award in Northern Research, a two-year scholarship that provides $25,000 per year in funding.
Funded by the Weston Family Foundation, the annual award program supports early-career scientists working in Northern Canada. These awards are some of the most prestigious in Canada for students pursing a master's degree, a doctoral degree or a postdoctoral fellowship.
Buhler started her research work in Northern Canada three years ago with a focus on zoonotic diseases, which are illnesses that can be spread between animals and people. Specifically, Buhler studies vector-borne diseases that are transmitted from insects to animals in the Arctic. She works with caribou, Arctic foxes and small rodents to see if they have contracted any diseases that mosquitoes carry.
"I've always been really into looking at how wildlife and people interact and then disease transmission during those interactions," says Buhler of her area of research. "My interest in vector-borne diseases spiked during a parasitology course in [my] undergrad [program]."
Buhler applied for the Weston Family Award to attempt to secure some funding for her research project. The award will help Buhler to further her research in two different ways.
"It provides financial support by covering my stipend for the next few years, which ensures that I can continue to do what I love," says Buhler.
"Second, it provides me with opportunities to apply for 'extended stay' funding, which may result in financial support to engage with communities. Working closely (and in person) with northern communities is vital to ensure that collaborations remain strong."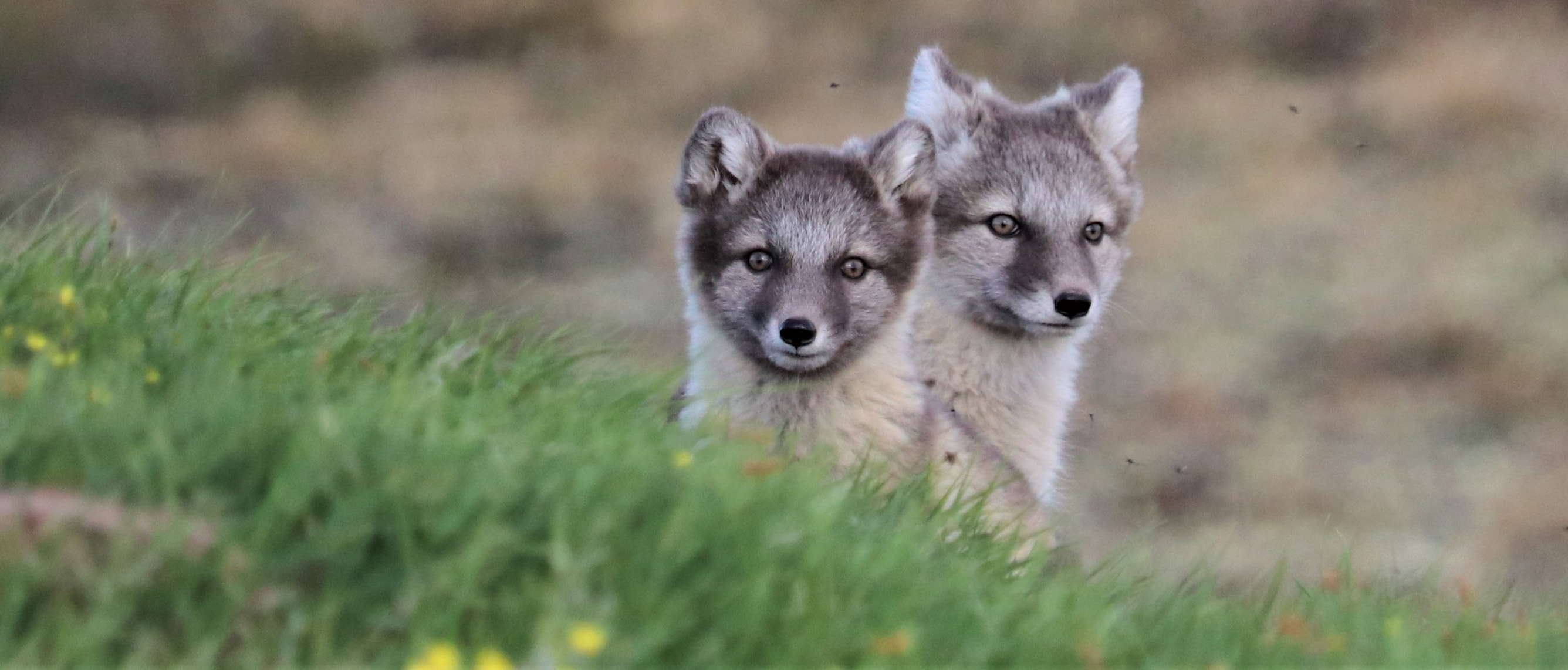 Buhler's graduate supervisor is Dr. Emily Jenkins in the WCVM's Department of Veterinary Microbiology. She describes Buhler as "absolutely unstoppable."
"She taught herself to use a drone so she could take footage of her Arctic fieldwork," says Jenkins. "There's no class in how to run a drone or a class in how to fix a snow machine. Those were things she needed to do to get from point A to point B, so she just did it, and that's really admirable."
When it comes to her summer plans, Buhler says it's hard to confirm. Due to the COVID-19 pandemic, travelling to Canada's North requires 14 days of self-isolation in a hotel serving as an isolation facility. She adds that the Government of Nunavut could decide to stop travel depending on how the COVID-19 situation continues to unfold in Canada.
If all goes according to plan, Buhler will continue her Arctic fox research and investigate diseases like tularemia — a rare infectious disease that attacks the eyes, lungs, lymph nodes and skin. Another focus of her research is Bartonella, a bacterium that causes numerous diseases including cat-scratch fever in people.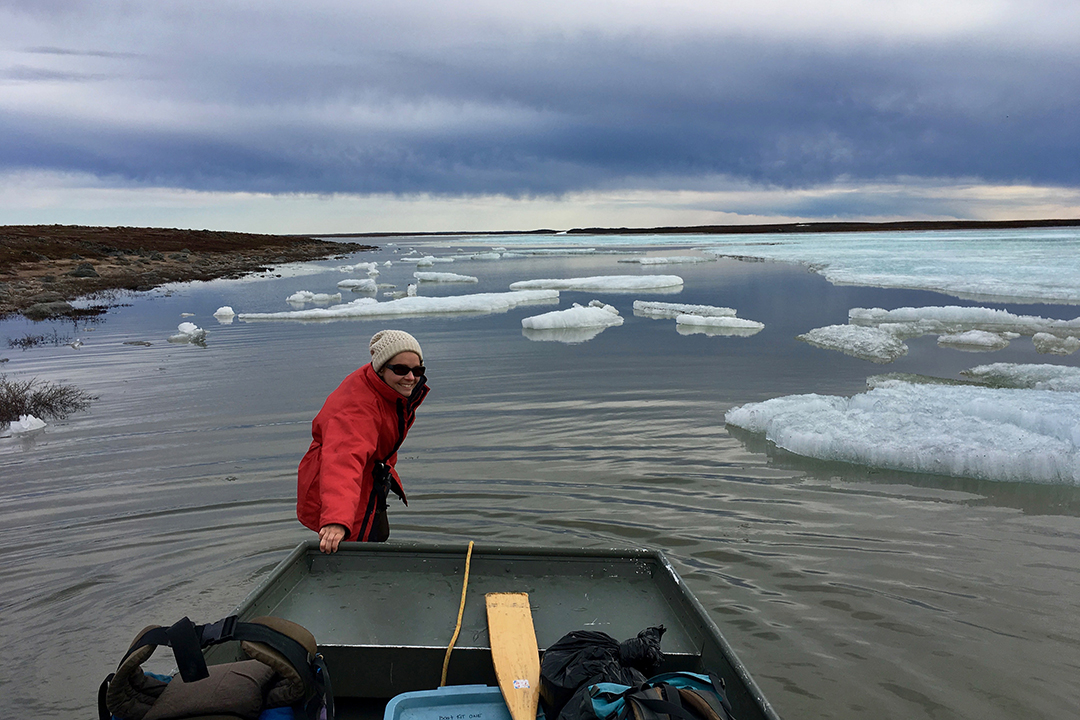 "The plan is to be in Cambridge Bay, [Nunavut] and we might be able to actually make it to our long-term study site at Karrak Lake, [Nunavut] which is just a little bit south of Cambridge Bay," says Buhler.
As for plans for after her field season in Nunavut, Buhler says fall is the time to analyze data collected in the field. During the winter months, she does some collaborative work with northerners who trap Arctic foxes.
Another WCVM graduate student, Émilie Bouchard, received a Weston scholarship in 2019.
"I can speak from my experience with Émilie that this award is just a godsend," says Jenkins, who also served as Bouchard's graduate supervisor. "I anticipate that Kayla having a guaranteed source of income will just give her the confidence and stability to survive COVID."
Over 270 scientists have received the Weston Family Awards in Northern Research since the program began in 2007.
"It's an honour to be one of the scientists that have been selected for it," says Buhler.
Jessica Colby of Montmartre, Sask., is a fourth-year student in the University of Regina's School of Journalism. She is working as a research communications intern at the Western College of Veterinary Medicine (WCVM) for summer 2021.