It all began when he was a first-year student and his classmate, Dr. Brendan Loewen, introduced him to a new hobby — fish keeping and aquascaping.
Tending aquatic plants and animals turned into a welcome distraction as Thiessen contended with the pressures of veterinary school, but that distraction also developed into a new vision for his veterinary career — one that revolved around veterinary aquaculture.
Thiessen recently accepted a position with Newfoundland's Department of Fisheries, Forestry and Agriculture where he'll be working as an aquaculture veterinarian in the province's Aquatic Animal Health Division.
"Growing up on the Prairies, I am reasonably familiar with the production of chickens, pigs and dairy farms, but I had little interest in working in these industries," says Thiessen. "I searched for other options until I connected the dots between my hobby and a potential career."
Based out of St. John's, N.L., Thiessen will be travelling to the fish and mussel farms off the coast as he provides aquatic animal health services for cultured aquatic animals. In addition to responding to emergency service needs, he'll also conduct active and passive surveillance programs and biosecurity audits, and he'll contribute to the government's health policy by providing evidence-based information about the industry.
Life in Newfoundland will be an interesting contrast for a prairie boy who grew up in Steinbach, Man. Although Thiessen spent his childhood surrounded by pet chickens, rabbits, guinea pigs and dogs, he realized by his third year of veterinary school that general practice was not for him, and he began to explore other options.
While Thiessen had great experiences working in summer jobs that included equine research and radiology, those positions also helped him to check some boxes and establish that he wasn't cut out for a career in research or in a specialty. 
"I realized practising herd medicine might fit well with my personality," says Thiessen. "I figured I might lose the individual connection with the animals, but in exchange I could provide medical advice for larger populations of animals."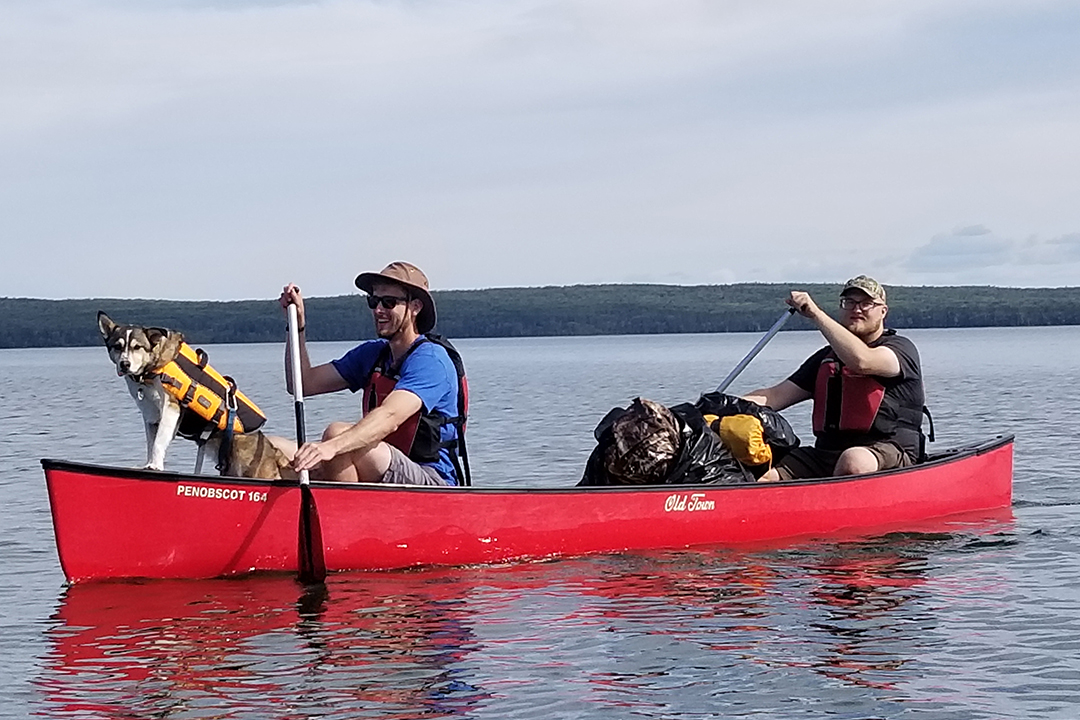 Following Thiessen's third year at the WCVM, his interest in aquaculture was enhanced by a two-week externship with Greig Seafood on Vancouver Island, B.C. He thoroughly enjoyed spending time with the aquatic health team who were generous and supportive of him as he worked around fish farms and fish hatcheries for the first time.
As Thiessen leaves the familiar Prairies for the land- and seascapes of Newfoundland, he reflects on his years as a student at the WCVM — an experience that taught him to be self-motivated, resourceful and capable of working under difficult circumstances.
Although he was never a big fan of lectures, Thiessen respects and appreciates the professors and instructors who went above and beyond to help the students — individuals such as Dr. Gillian Muir who taught neurology during first year and Dr. Bruce Wobeser, his second-year pathology instructor.
In addition, he values the friendships that developed with his classmates, and he's grateful for the support of his close friends. An avid participant with the WCVM recreation teams, Thiessen played on the basketball, volleyball and innertube water polo teams.
"They were a wonderful way to get some structured exercise and connect with my classmates in a way that did not involve talking about vet school," says Thiessen.
Thiessen is also grateful that he met his partner Dr. Jamie Neufeld who graduated from the WCVM in 2019 and is practising small animal medicine at Saskatoon's Cumberland Veterinary Clinic. Thiessen credits Neufeld and their dog Maggie, his "constant companion and true friend," for helping him cope with the day-to-day challenges of veterinary school.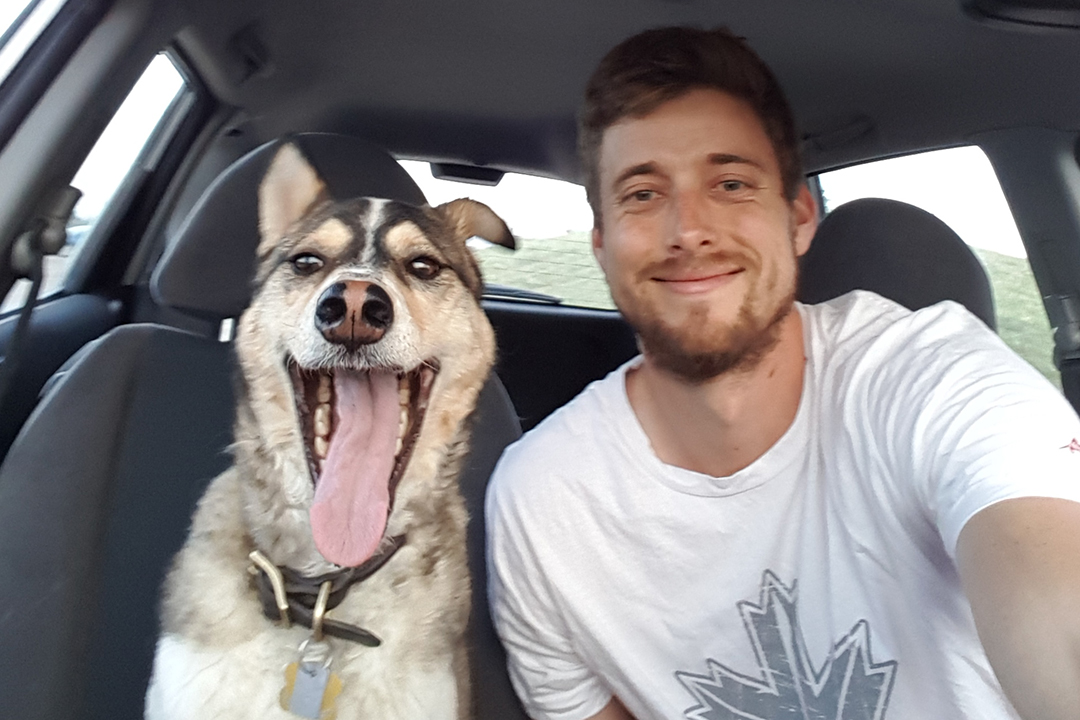 With vet school now behind him, Thiessen is looking forward to his work in Newfoundland, particularly the chance to work with a team toward a singular goal as he strives to develop competence and confidence in his chosen field.
Once settled into his job, Thiessen is hoping to have time for some part-time work in a general practice clinic — an opportunity for him to maintain and develop his small animal medicine skills.
Although aquaculture is a relatively new industry in Canada, Thiessen foresees that it will become incredibly important in the coming decades as global demand for animal protein increases.
"I am intrigued by the challenges surrounding aquaculture: water quality degradation, farmed and wild fish interactions, disease transmission, fish welfare, political hesitation, Indigenous partnership, climate change and aquaculture-commercial fishery competition," says Thiessen. "Living on the coast and [having] a stable work-life balance are just added bonuses."