This is the second annual summer field day at our teaching and research units south of Clavet. Last year's field day was cancelled due to the COVID-19 pandemic.
It's time to get back to business, says LFCE director Dr. Scott Wright (PhD).
"We are a new organization that's been quiet for too long. The LFCE is about a community of industry and a community of science. The field day is our opportunity to restart our outreach and re-engage with people and, frankly, to get a flow of information from them on what they see is important and where they see the opportunities lie."
The day will begin with a panel discussion with Cynthia Beck, Anne Wasko and Wright addressing getting back to business with a focus on mental health, an eye to the future of the markets and an outlook on livestock and forage science.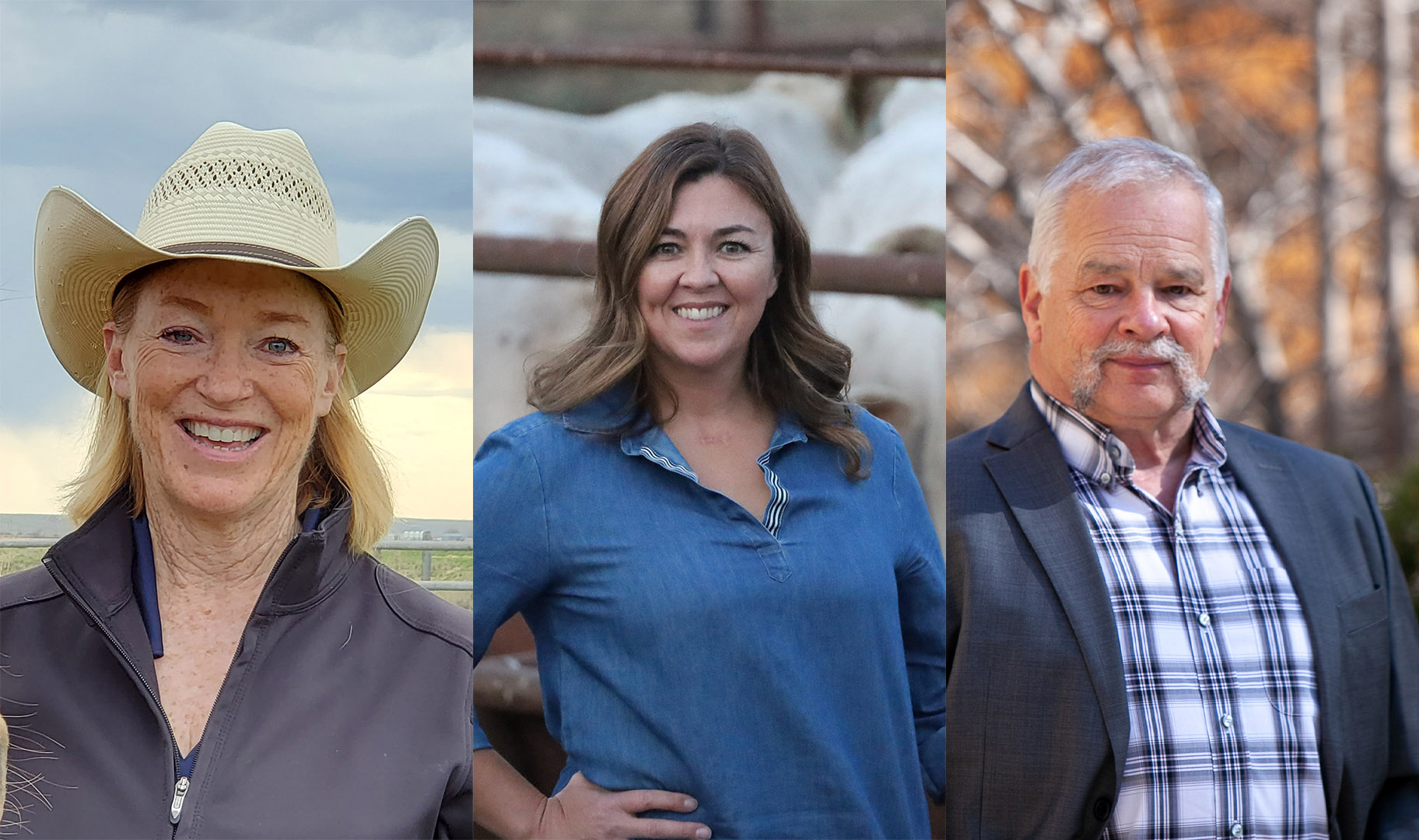 Tentative program (subject to change)
9:30 a.m.: Registration
10:00 a.m.: Welcome                    
10:15 a.m.: Back to Business: Mental Health, Markets and Science Solutions (panel discussion)
Panelists: 
Anne Wasko, market analyst, Gateway Livestock
Cynthia Beck, MSc graduate student, Clinical Psychology, University of Regina
Scott Wright (PhD), director, Livestock and Forage Centre of Excellence
11:20 a.m.:
Integromes and Bison: Dr. Gregg Adams (DVM, PhD)
11:40 a.m.: 
Lunch break
12:20 p.m.:
Pens, Plots and Paddocks Tour (three buses) — see information below
Section 5
Annual and perennial forage systems – effect on yield, quality, steer performance and gas emissions: Dr. Bart Lardner (PhD) and Megan Wasden, MSc graduate student
Effect of forage variety on forage characteristics, animal preference and grazing behaviour: Dr. Bart Lardner (PhD) and Cassidy Sim, MSc graduate student
Forage and Cow Calf Research and Teaching Unit
Water quality and its impacts on cattle: Dr. Greg Penner (PhD) and Catherine Lang (Ministry of Agriculture)
Genomic and genetic factors in gestation length: Dr. Mika Asai-Coakwell (PhD) and Hailey Bolen, MSc graduate student
Beef Cattle Research and Teaching Unit
Stocking density and bunk size on cattle behaviour, performance, and liver abscesses: Dr. Diego Moya (DVM, PhD)
Dietary flavours to stimulate intake and health of newly arrived feedlot cattle: Dr. Diego Moya (DVM, PhD)
Impact of increasing levels of ergot in the diet of feedlot cattle: Dr. Gabriel Ribeiro (DVM, PhD)
4:00 p.m.: Closing remarks 

"To me, the highlight will be the combination of seasoned researchers with well-established programs who will delve back to their programs throughout the ages for their answers and new researchers who are coming to the table with new perspectives and new ideas," said Wright.
The University of Saskatchewan's pandemic response team has approved the event with protocols that exceed those of the provincial government. USask requires that all faculty, staff members, students and visitors wear three-ply, single-use masks on campus until Aug. 31. Masks will be provided at the field day and everyone will be required to wear one.
"Even though the provincial government is talking about being wide open, we are taking extra precautions so that we have a level of risk mitigation that is higher than in the general public," he said. 
The field day is a free event and lunch will be provided, but registration is required. To register for the LFCE Summer Field Day presented by Canadian Western Agribition, go to EventBrite.