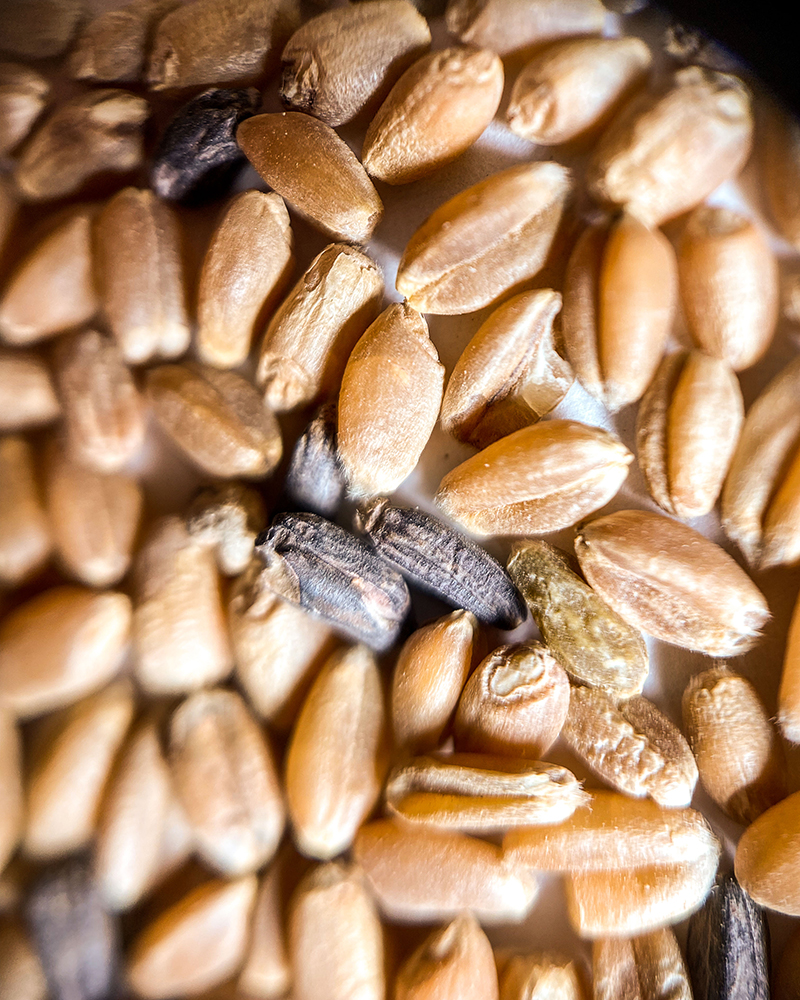 "I was not expecting it, and I'm very grateful," Cherewyk says about receiving the Natural Sciences and Engineering Research Council's Alexander Graham Bell Canada Graduate Scholarship, which is awarded to the top tier of doctoral scholarship applicants and provides $35,000 a year for three years.
Ergot is a fungus (Claviceps purpurea) that proliferates during rainy, damp growing seasons and creates ergot body or sclerotia—black or dark-purple kernels — that replace the normal kernels of cereal crops such as rye, wheat and barley. Sclerotia contain ergot alkaloids, poisonous chemical compounds that have two different configurations — an S-form (S-epimer) and an R-form (R-epimer).
It's known that R-epimers produce their toxic effect primarily through the mechanism of vasoconstriction, the narrowing of blood vessels, which slows or blocks blood flow.
Cherewyk's research focuses on mechanisms of the S-epimer, which constitutes about 30 per cent of the alkaloid concentrations in affected grains. Historically this epimer hasn't been studied closely or included in ergot standards because it was deemed not bioactive. Since R-epimers can convert to S-epimers and vice versa, it's important to measure both, she says.
The allowable level of ergot alkaloids is regulated in animal feed and human diets due to their harmful effects, which can range from gangrene, lameness and loss of tails in cows. Over the centuries, human manifestations of ergot poisoning such as hallucinations, convulsions and psychosis in those who consumed infected grains are linked to the Salem witch trials and other persecutions.
"My research shows that the S-epimer is toxic and could have detrimental effects," says Cherewyk. "I'm looking at how these epimers cause toxic effects and studying ways to detoxify them for livestock and potentially humans." 
Her published findings last year about the S-epimer's vasoconstriction potential attracted attention from major American scientific societies, which recognized them as an important advancement in ergot research.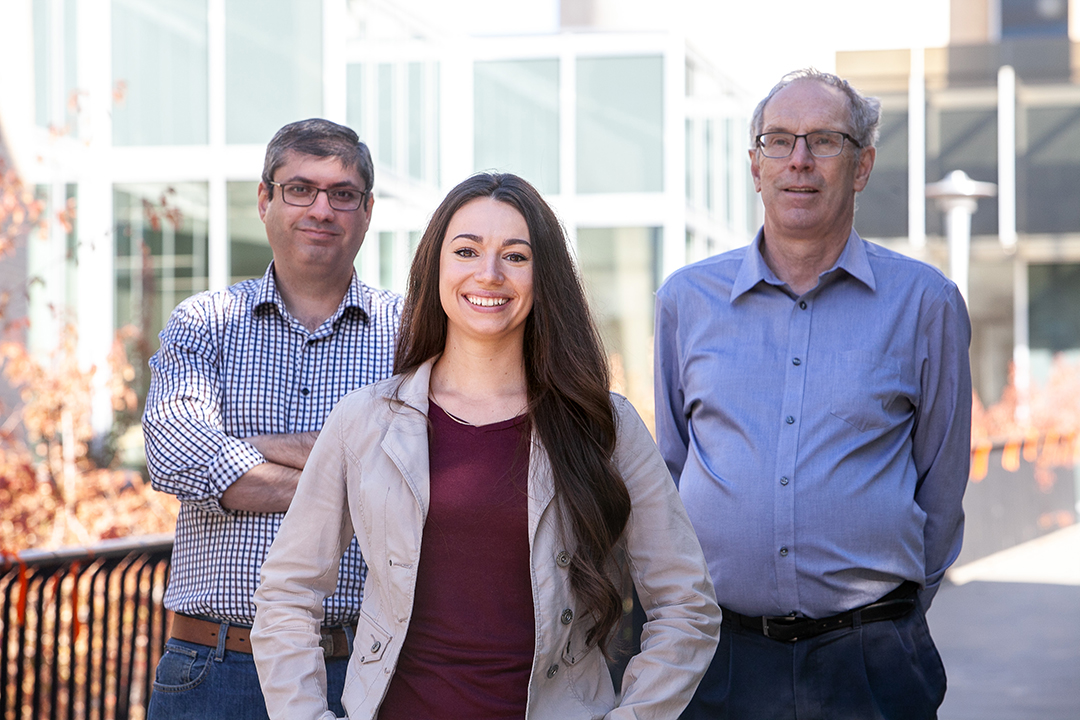 Dr. Barry Blakley (DVM, PhD), professor in the Western College of Veterinary Medicine and at USask's Toxicology Centre, says worldwide standards for ergot are based only on the R-epimer, and Cherewyk's work will lead to the inclusion of both epimers in the standards.
Cherewyk's work is unique for its analytical component that delves into how different concentrations of these alkaloids affect their impacts, and how grain storage times and temperatures affect the concentration of these compounds.
She also has started laboratory research on exposing ergot-contaminated grains to ammonia to study if the process detoxifies the alkaloids — something that researchers in animal science and other areas think is an exciting idea, says Blakley, who co-supervises Cherewyk's PhD work with WCVM associate professor Dr. Ahmad Al-Dissi (BVetSc, PhD).
"Farmers already use ammonia to increase protein in low quality grain, so this is a very practical approach toward preventing disease and improving feed quality for animals," he says.
Cherewyk is also studying if exposing contaminated grains to ultraviolet light could detoxify the ergot.
"So, there's clinical, diagnostic, analytical, practical and theoretical components to her research that covers everything, and has implications for human health as well," Blakley says.
"This research has very local content that directly impacts producers in Saskatchewan and has significant economic implications for this province and Western Canada because it affects not only the cattle industry but grain exports."
Cherewyk is another key contributor among a list of researchers who have helped establish USask as the centre of ergot research in Canada and earned it international respect in the field, adds Blakley.
Sarath Peiris is a former USask communications specialist and Saskatoon-based freelance writer.