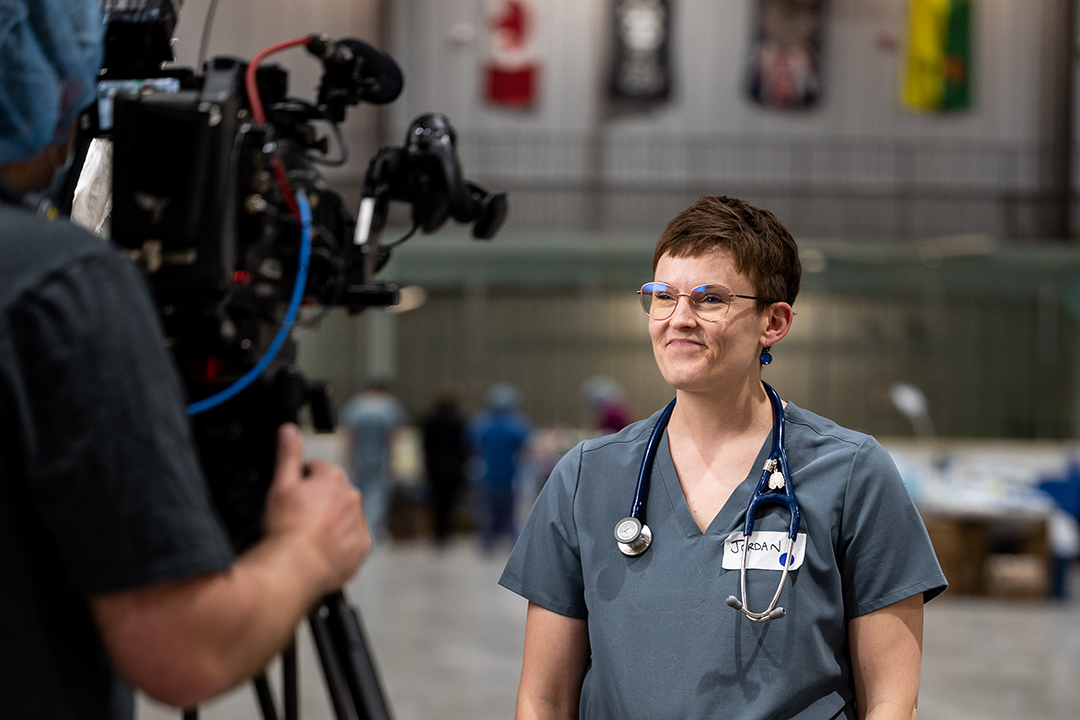 Woodsworth, a PhD student and clinical associate at the Western College of Veterinary Medicine (WCVM), is studying the relationship between people and their dogs in the communities of La Ronge, Air Ronge and the Lac La Ronge Indian Band.
The Healthy Dogs, Healthy Communities project was recently featured in the Saskatoon StarPhoenix, highlighting the art exhibit titled "ATIM MASKIHKIY: Dog Medicine."
The exhibit features 17 local artists who were commissioned to create art based on the Healthy Dogs, Healthy Communities research findings.
"The biggest takeaway is that dogs are really highly valued, and are a hugely important part of the community," Woodsworth told the StarPhoenix.
"People have really deep emotional and spiritual connections to their dogs."
In addition to her research work, Woodsworth has led the WCVM's Northern Engagement and Community Outreach program since 2014, providing veterinary services to remote and underserved communities in Saskatchewan.
Read more about the "ATIM MASKIHKIY: Dog Medicine" project in the StarPhoenix.
To watch a video about the La Ronge-based artist and elder John Halkett (whose work is pictured above), click here.