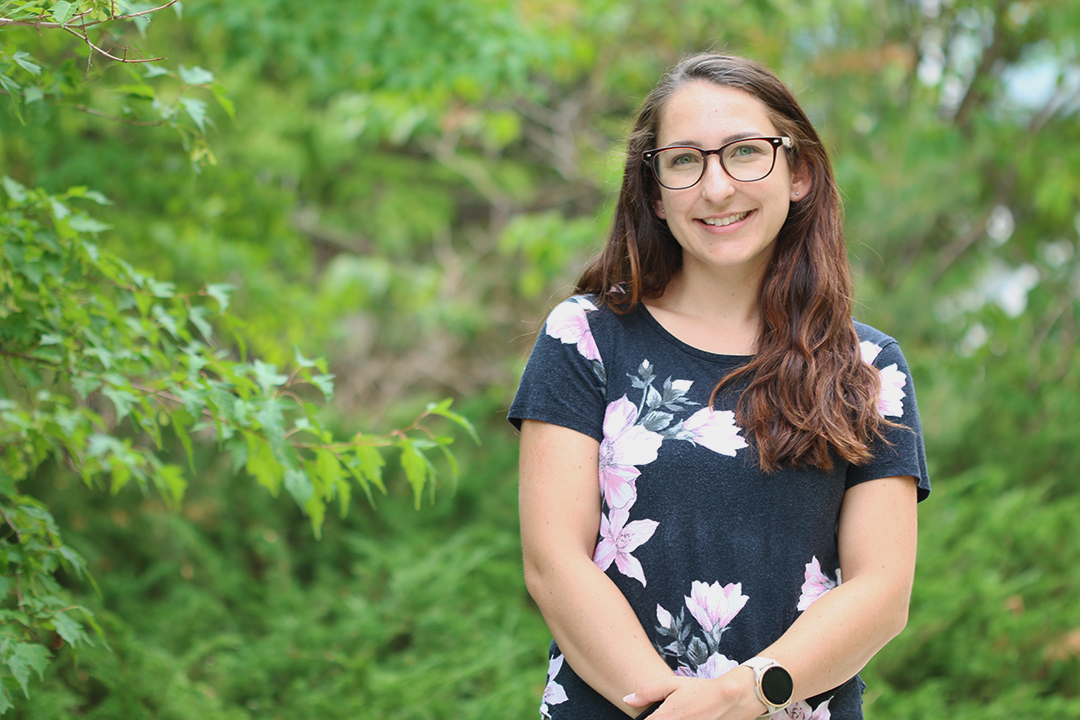 However, a disproportionate number of honey bee colonies that pollinate blueberry crops have been affected by a bacterial disease called European foulbrood disease (EFB) in recent seasons.
EFB is a bacterial disease caused by Melissococcus plutonius, a bacterium that specifically targets honey bee larvae — the stage before bees change into their adult shape.
More cases of EFB in honey bee colonies is a big concern for researchers at the Western College of Veterinary Medicine (WCVM).
"There has been an increased incidence of EFB following blueberry pollination, but we're not entirely sure why. Our job is to determine the potential risk factors [for EFB]," says Dr. Jenna Thebeau, a graduate student in the WCVM's Department of Veterinary Pathology. As a member of the college's honey bee health research group, Thebeau's investigations specifically focus on this bacterial disease.
Developing an understanding of diseases such as EFB is important for blueberry production, but it's also important for the production of all flowering crops. Honey bee pollination is a key factor in maintaining a balanced ecosystem and a stable agricultural economy.
The WCVM team of researchers have been studying EFB samples from all over North America and are particularly interested in the samples from honey bee colonies that have been pollinating blueberry crops. 
As EFB-causing bacteria grows in the honey bee's midgut, it competes with the larva for food — often resulting in larval death.
In addition to the many factors that may cause an increased larval susceptibility to EFB during blueberry pollination, scientists suspect that different bacterial strains of M. plutonius may also contribute to the increased number of outbreaks.
To investigate the virulence of the various strains of M. plutonius bacteria, the researchers compared the bacteria found in samples from blueberry-pollinating honey bee colonies to those found in samples from other colonies.
After culturing the various strains of M. plutonius in the lab, they administered the bacteria to honey bee larvae so they could compare their levels of mortality.
They also analyzed the genetic makeup of the various samples to determine whether some bacterial strains acquired a toxin. A bacterial toxin such as melissotoxin A may increase the harmfulness of the bacteria.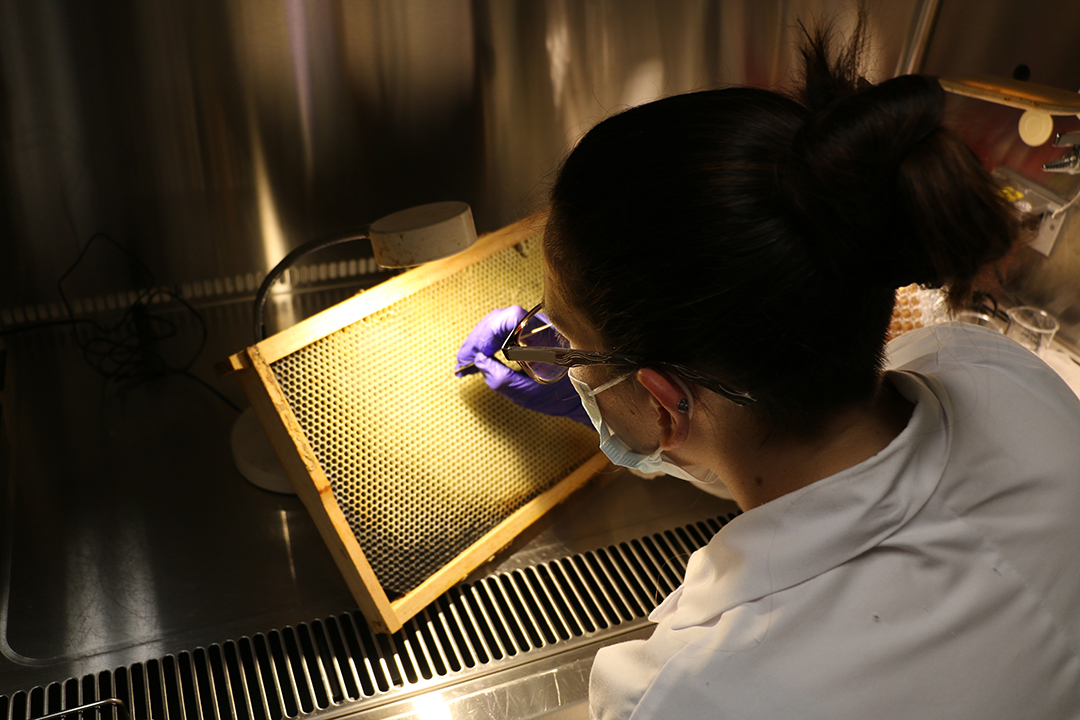 Scientists have noted clinical signs of EFB in honey bee colonies that are weakened by specific stressors such as inadequate food resources and inadequate brood care. That's why researchers are also investigating these stressors that may negatively affect the health of the colonies and predispose them to develop EFB.
For example, bees from blueberry-pollinating colonies have greater exposure to fungicides and/or the blueberry pollen may lack important nutrients. In addition, the colonies could be more susceptible to disease at the specific time of the year when they're relocated to blueberry fields.
"European foulbrood is a stress-related disease, and these stressors include — among other things — the rapid birth period in spring," says Paul van Westendorp, an apiculture specialist with British Columbia's Ministry of Agriculture and Food. 
"With the first plants blooming in spring, the honey bees will try to expand the hive. Unfortunately, their ability to take care of the hive decreases as the blooms do, and EFB can be a result."
Blueberry producers in B.C. have been particularly affected by EFB since they depend on honey bees to pollinate their crops. Beekeepers are becoming more wary of moving their honey bees to blueberry fields and risking the loss of their colonies. 
The WCVM researchers are optimistic that their research will help beekeepers find better ways to manage EFB in their honey bee colonies so they can continue to work with the blueberry producers.
The WCVM team's work on EFB is supported by funding from Project Apis m.-Costco Wholesale, Saskatchewan Beekeepers Development Commission, B.C. Blueberry Council, Saskatchewan Agriculture Development Fund, Results Driven Agriculture Research (RDAR), Mitacs and the WCVM.
Allyssa Cloet of Hartney, Man., is a third-year veterinary student at the WCVM who worked as a summer research student with the college's honey bee health research group in 2021. Her story is part of a series of articles written by WCVM summer research students.