Instead, the study's findings came as a shock to Ricard and her colleagues: more than a quarter of their study's placenta samples collected from equine abortions tested positive for chlamydial DNA.
"The fact that we found such a high number of Chlamydia cases in aborted placentas was quite surprising," says Ricard, a graduate student in the Western College of Veterinary Medicine's Department of Veterinary Pathology.
"It got me excited because one thing about equine abortions — from a diagnostic perspective — is that for up to 50 per cent of them, we just never have an answer for the horse owners as to why they occur."
Ricard and her graduate supervisor, Dr. Bruce Wobeser (DVM, PhD), were inspired to investigate the correlation between chlamydial infections and equine abortions because of an incident at an Australian veterinary school in 2014. 
A few students and staff handling an aborted equine fetus at the school ended up becoming sick by being exposed to Chlamydia psittaci (C. psittaci). This bacterial pathogen is zoonotic and can be spread between animals and people. After testing and further research, Australian scientists realized that C. psittaci was present in multiple aborted equine tissues.
"We wanted to see if what they found in Australia was similar to what we would find [in Western Canada]," Ricard says.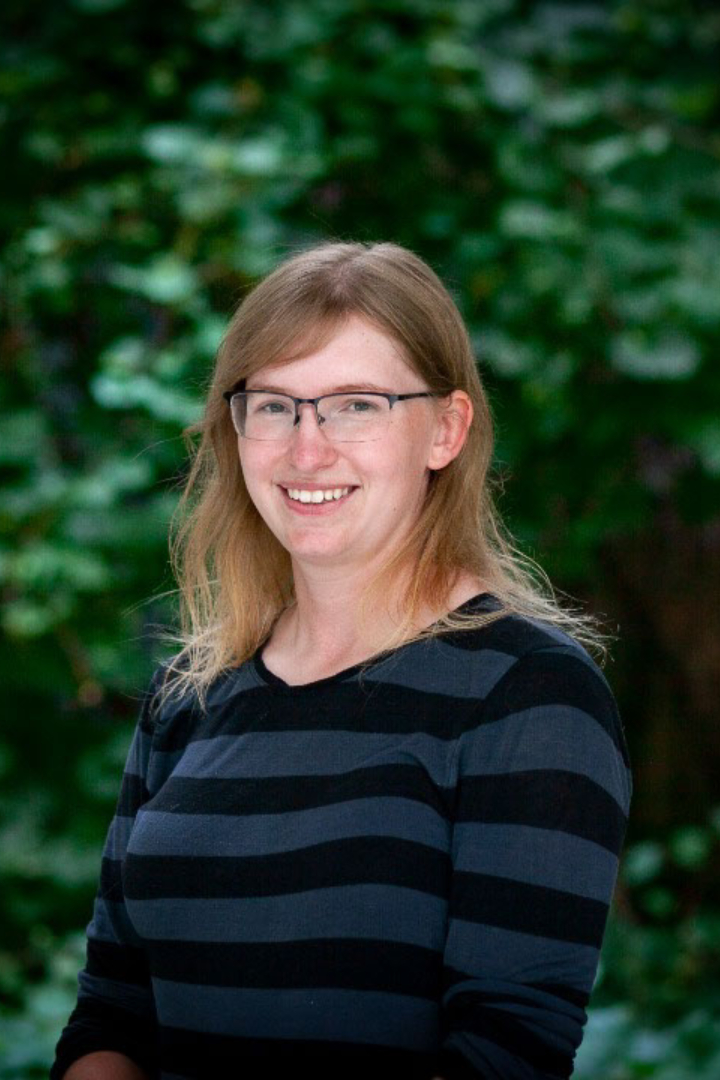 Ricard — along with Wobeser, lab technician Betty Chow-Lockerbie and WCVM veterinary student Jaidyn Burton — set out to see if similar results could be found in placenta tissue from equine abortions in Western Canada.
 Their study was based on 99 samples submitted to Prairie Diagnostic Services, Saskatchewan's veterinary diagnostic laboratory, between 2009 and 2020. The researchers discovered that 26 of these samples tested positive for Chlamydia, with 22 samples confirmed as Chlamydia abortus (C. abortus).
 This bacterium is considered a closely related pathogen to C. psittaci, which is typically associated with respiratory infections in people. While C. abortus is known to cause abortions in sheep and cattle, its relationship to equine abortions is still uncertain. 
The researchers used PCR (polymerase chain reaction) tests to search for Chlamydia in aborted equine placentas.
Scientists extract DNA from placenta samples and attempt to bind short pieces of DNA, called primers, to the sample DNA. The DNA bound to the primers is replicated numerous times, producing enough sample to be detectable by researchers. Positive Chlamydia samples easily bind to the sample DNA — leading to a large amount of detectable DNA. In negative tests, the short pieces of DNA do not bind to the sample DNA, resulting in no amplification.
 The Journal of Veterinary Diagnostic Investigation published the WCVM team's results in May 2023. Since Chlamydia is a health risk to both animals and people, Ricard hopes that her team's published research will encourage veterinary professionals and horse owners to take necessary precautions when handling equine abortions.
"From the identification of these 22 Chlamydia abortus cases we found and the potential zoonotic risk, we are starting to recommend that if [people] are going to be handling the aborted placenta and fetus from a mare, [they] should take safety precautions — like putting on gloves and a mask," says Ricard.
She stresses that these safety precautions are especially vital to pregnant women as C. abortus can cause pregnancy loss in people.
She believes that the identification of C. abortus may also provide answers for owners of mares with infertility issues. Ricard and Wobeser are now testing endometrial biopsies (biopsies of a mare's uterus) to identify if chlamydial infection is associated with infertility in horses.
 "Through testing these biopsies, we're hoping to try and identify whether Chlamydia is hanging out in the [mare's] uterus and not necessarily causing a problem, or whether it is actually associated with infertility and abortion issues," says Ricard.
 The WCVM's Townsend Equine Health Research Fund provided financial support for this study.
Cat Zens of North Battleford, Sask., is a fourth-year student in the University of Regina's School of Journalism. She is working as a research communications intern at the Western College of Veterinary Medicine (WCVM) for summer 2023.