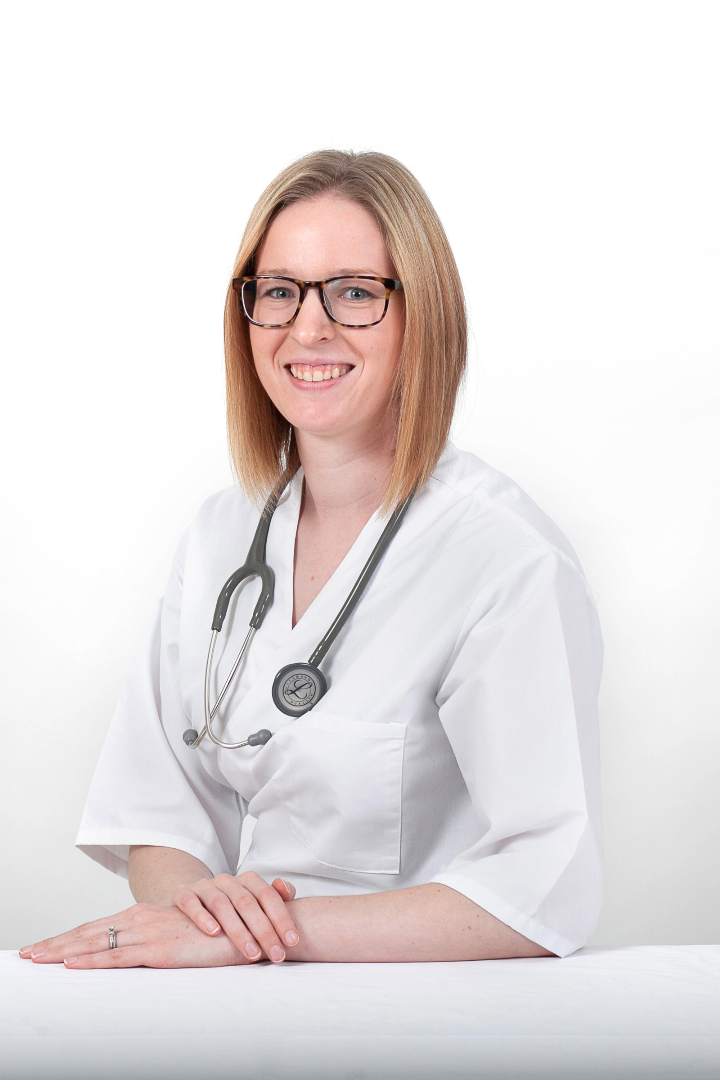 Dr. Alannah Friedlund, resident, large animal surgery
 Originally from Fort Nelson, B.C., Dr. Alannah Friedlund completed a Bachelor of Science in Agriculture (BSA) degree in animal science at the University of Saskatchewan (USask) before earning her veterinary degree at the Western College of Veterinary Medicine (WCVM) in 2022.
Friedlund remained at the college for a one-year internship in large animal surgery and is now working toward her residency, which is combined with a Master of Science program.
"I was really interested in working with horses and specifically was drawn to the surgery side of it. I knew that in order to provide the best service, specialization was the route that I wanted to go," Friedlund says. "I really enjoyed working with all of the surgeons at the college, and I really liked the team of veterinary technicians here — so that played a big role in why I wanted to stay."
She credits her interest in equine surgery to spending time at the local thoroughbred racetrack with Dr. Spencer Barber (DVM), a professor emeritus at the WCVM whose research focused on equine surgery and wound management.
"Getting to chat with [Dr. Barber] was what ignited that passion for doing further work with horses," recalls Friedlund.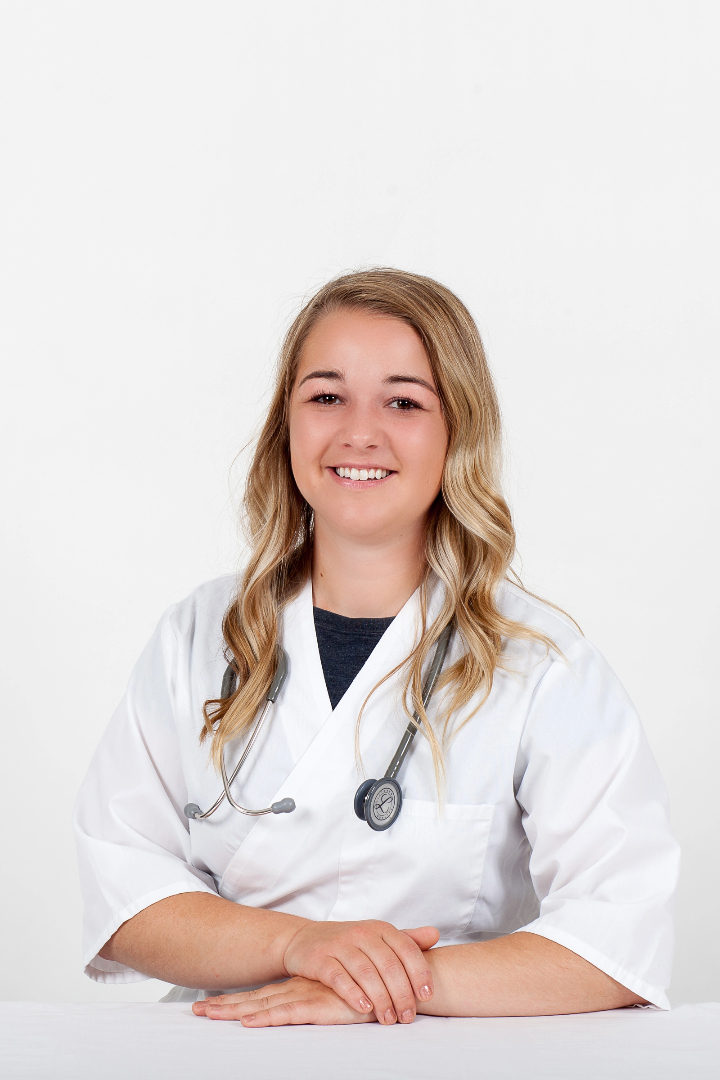 Dr. Eveline Juce, clinical intern, equine field service
 Dr. Eveline Juce hopes her new role as an equine field service clinical intern will help her discover her veterinary career goals.
"I know I want my career to involve equine work, so I felt the need to spend a little extra time, take another year, and train under some of the best in the equine industry," says Juce, who is working as part of the Equine Field Service team that's based at the WCVM Veterinary Medical Centre.
Originally from Hamiota, Man., Juce has loved horses for most of her life and has been riding and competing in equine events since a very young age. Her admiration for horses drew her to studying equine health care.
"I have this passion of wanting to be around horses and [doing] what I can with horses and learning more about them," says Juce.
Juce attended the University of Alberta where she completed two years of biology studies before being accepted at the WCVM in 2017. She began her internship in July after graduating from the veterinary college in June 2023. 
Although Juce is still undecided about her future, she's open to the possibility of working at a private equine practice or pursuing further education. She hopes that her equine field service internship will help her better understand what she wants to do.
"The world's my oyster," Juce says.
Outside of the college, Juce loves participating in horse shows with Chex, her beloved quarter horse. She also enjoys spending time with her golden retriever, Oscar, and exploring Saskatoon's many coffee shops.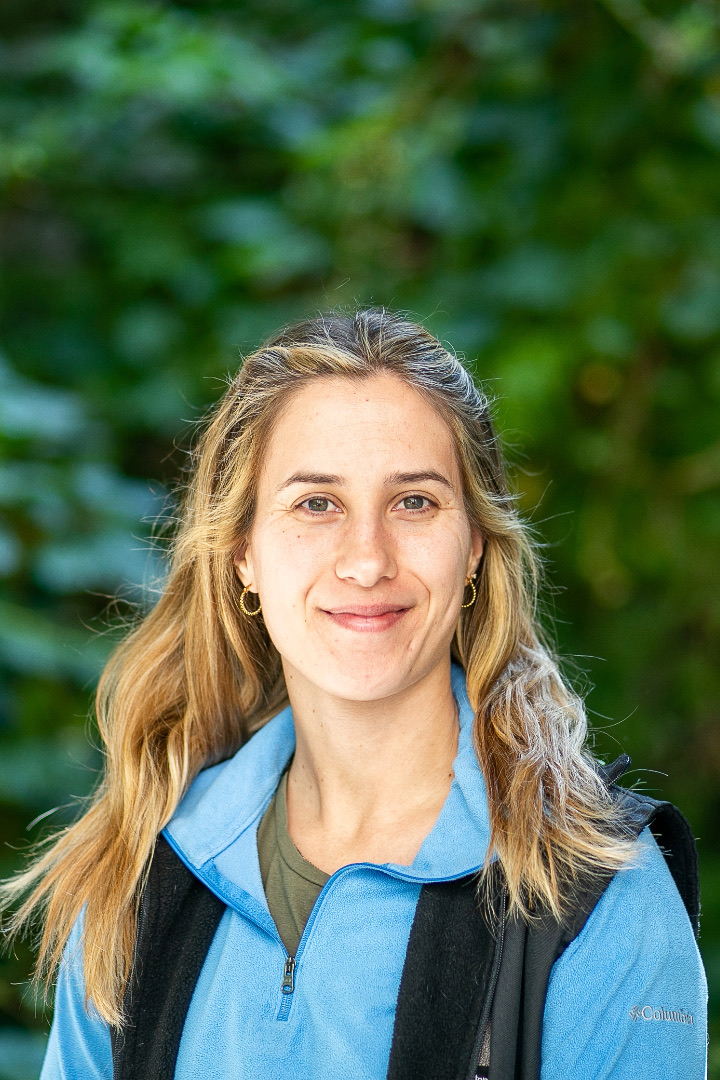 Dr. Josefina Ghersa, rotating intern, equine theriogenology
 Travelling from Buenos Aires, Argentina, Dr. Josefina Ghersa (DVM) is excited to further her education journey in Saskatoon at the Western College of Veterinary Medicine (WCVM).
 Before coming to the University of Saskatchewan, Ghersa graduated from the Universidad de Buenos Aires with a veterinary degree in 2021. Now, under the supervision of WCVM equine reproduction specialist Dr. Claire Card, Ghersa has begun a rotating internship (focusing on equine theriogenology) at the college. She eventually aims to pursue a combined residency-master's program.
 Back in her home country of Argentina, Ghersa took part in equestrian performance sports, which helped fuel her interest for equine health. She also enjoys playing field hockey, training her dog and spending time with her friends and family apart from her studies.