Veterinary services are scarce in northern Saskatchewan, and for pet owners living in the tri-community area of La Ronge, Air Ronge and Lac La Ronge Indian Band, the closest veterinary clinic is a two-and-half-hour drive away in Prince Albert, Sask.  
The Northern Engagement and Community Outreach (NECO) team at the University of Saskatchewan (USask) is looking at these animal health challenges as opportunities for providing remote clinical and educational support, as well as building meaningful relationships.
"The generosity of the people we work with in these communities really is unique. They're very welcoming and enthusiastic about animal wellness, and it shows in the number of people we see when we set up our clinics," says Dr. Jordan Woodsworth (DVM, PhD), veterinarian and director of the NECO program at the Western College of Veterinary Medicine (WCVM).
Woodsworth worked with community partners to develop the innovative outreach program in 2014, which began as a small spay-neuter and wellness clinic in the La Ronge tri-community area. Since then, the college has organized bi-annual clinics offering various services for companion animals in the three communities. WCVM students and volunteers from across Saskatchewan come together to operate the clinics, which have seen increased demand from local pet owners each year. 
In 2021, the NECO team introduced an additional clinic that's offered every fall in Île à la Crosse, a community in northwestern Saskatchewan.
Besides helping to address animal health needs in underserved communities, the remote clinics also provide WCVM students with invaluable experience. Fourth-year veterinary students take part in the remote clinics as part of a two-week clinical rotation that includes cultural awareness and community education sessions. 
"We have students who've never been to northern Saskatchewan before, so having community Elders talk to them about the Woodland Cree culture and its history is a really important part of the experience," says Woodsworth.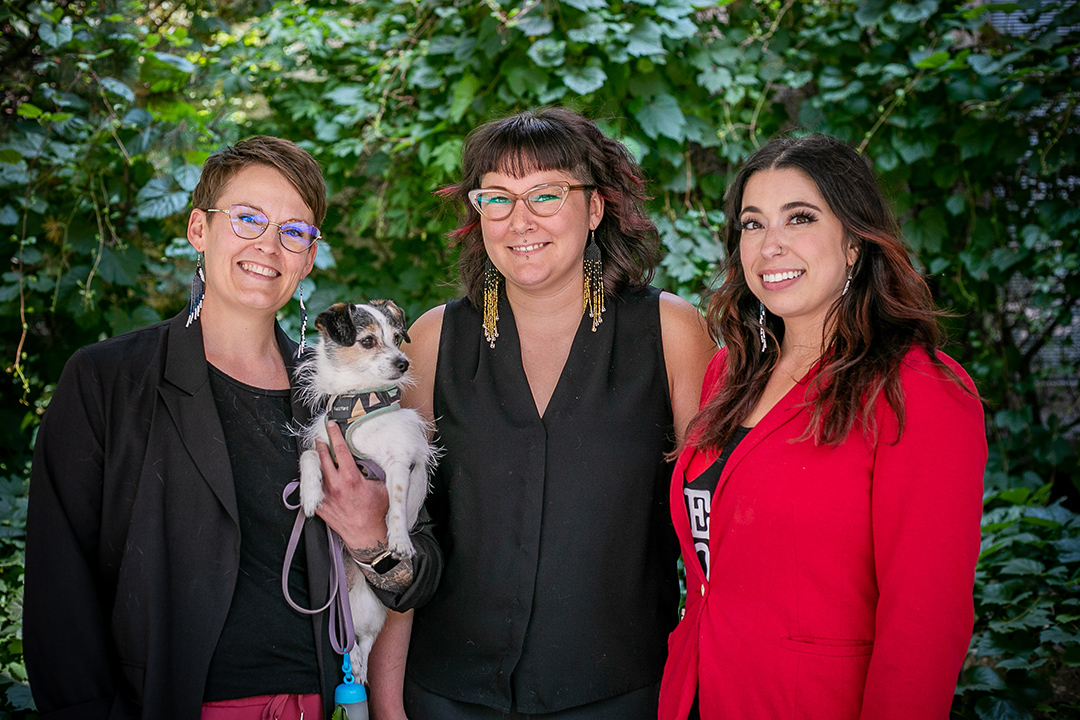 With other communities in the province expressing interest in and a need for local veterinary services, Woodsworth and the WCVM's leadership team began searching for funding partners to help expand the NECO program. Thanks to a new partnership with PetSmart Charities of Canada, NECO will receive $405,000 to launch a three-year pilot program that will expand the group's resources and its reach.
With PetSmart Charities of Canada's investment, the WCVM has been able to hire Katara Chanin, a registered veterinary technologist, whose time will be dedicated to NECO activities during the pilot program. As well, NECO is working on new partnerships with four additional communities in northern Saskatchewan.
"We're excited to be a part of the Northern Engagement and Community Outreach program with the University of Saskatchewan, Western College of Veterinary Medicine," says Dr. Robyn Jaynes (DVM), director of veterinary affairs at PetSmart Charities of Canada.
"This partnership takes essential veterinary care services into communities that have been excluded from the system. The program addresses barriers associated with geography, as well as the veterinary shortages, that impact so many communities across Canada. 
"Leveraging the knowledge and expertise of registered veterinary technologists has the potential to build additional resources and is an essential key to increasing accessible, trusted and affordable care." 
Woodsworth describes the NECO pilot program's approach — with a registered veterinary technologist leading the delivery of remote veterinary care — as the first of its kind in Canada and appreciates PetSmart Charities of Canada for putting its trust in her team's "out-of-the-box" initiative.
"PetSmart Charities of Canada's contribution is what's making this all possible and it's really exciting to have them as an industry partner. This grant speaks to their commitment to making inroads to access to care in Canada," says Woodsworth.
She adds that PetSmart Charities of Canada's support will allow NECO team members to develop a more active presence in a wider range of regions, with a focus on tailoring the program to each community's specific needs.
"A really important goal of the program is to foster an enthusiasm for and expanded knowledge around animal health and welfare in our partner communities. That means being able to work closely with community members to develop a plan for their needs in the long term."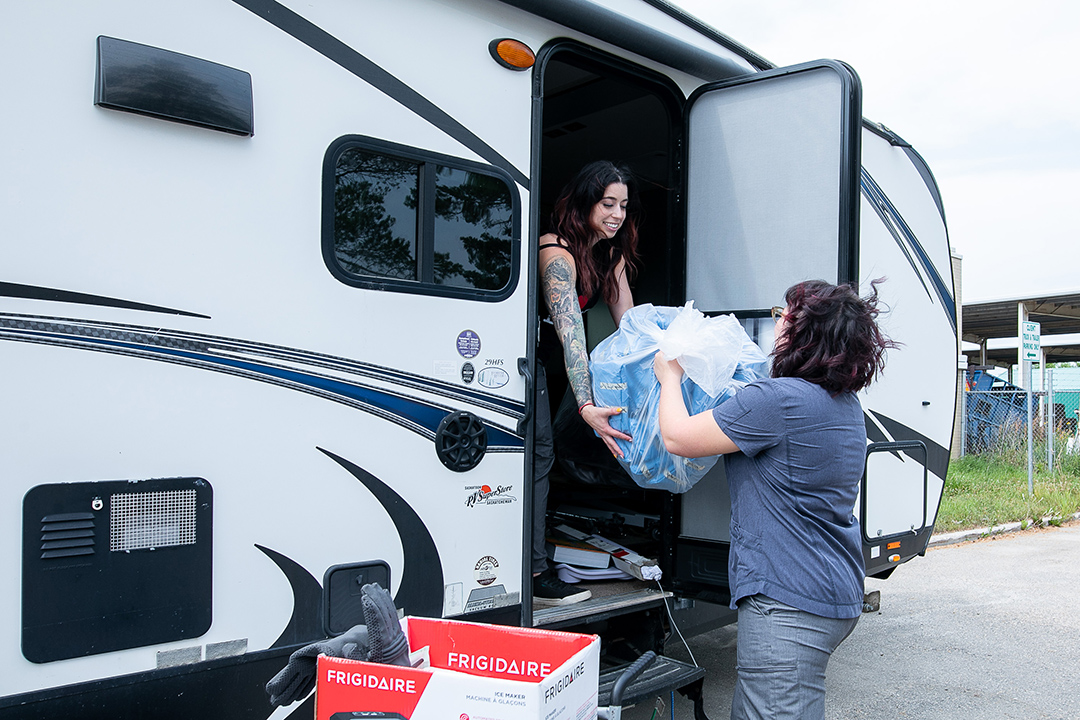 "One of the first steps in this next phase of NECO is starting a needs assessment plan," says Chanin, who has been a regular volunteer at NECO's remote clinics over the past five years. "We've been talking with communities and gaining an understanding of their main concerns, and that will flow into the next phase of determining education needs."
Educational offerings can range from public community workshops to classroom presentations and will focus on giving communities practical animal health information, says Chanin.
"Lots of our content is geared toward education on understanding dog behaviour and dog safety because there are large dog populations [in these northern communities]."
Through these experiences, NECO team members also hope to share their passion for animal health with elementary and high school students living in northern communities.
"We want to help stimulate interest and capture the passions of Indigenous people who want to pursue animal health professions in the future," says Woodsworth. "As a college and as a university, this is something that we're really dedicated to."
The next NECO spay-neuter and wellness clinic takes place in the La Ronge tri-community area from Aug. 17-20. The clinic's fully booked schedule is a positive sign, and Chanin says there's a lot of optimism for NECO's future activities through the new pilot project.
"We know that there's a major need for the type of engagement that we offer, and so we're hoping that we can continue to grow and have a positive impact on as many communities as possible."
For more information, email wcvm.neco@usask.ca or call 306-230-0226.