But for the second year in a row, some Saskatchewan beekeepers were disappointed to find that approximately 50 per cent of bee hives in their operations had died, says Dr. Midhun Jose (PhD), a postdoctoral fellow at the Western College of Veterinary Medicine (WCVM).
These mortality rates are alarming as beekeepers typically expect honey bee survival rates of 75 to 80 per cent over the winter.
"Our own apiaries had nearly 50 per cent losses this year, which meant we spent a lot of time going through all the dead colonies trying to determine what killed them," says Jose, a member of the WCVM's honey bee health research team at the University of Saskatchewan (USask).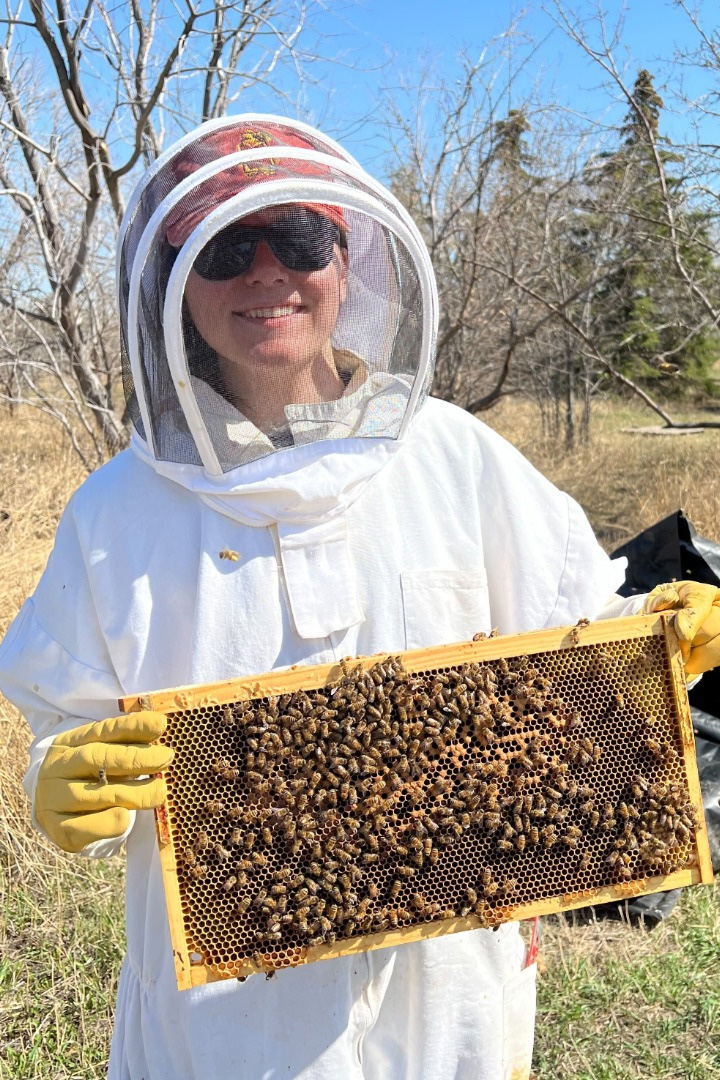 When apiaries (bee farms) suffer mortalities over the winter, beekeepers are forced to rebuild their bee populations — either by splitting existing colonies or buying new ones. However, both options can be time consuming, labour intensive and costly. This affects not only honey producers but flora that depend on bees for pollination.
WCVM researchers understand that disease contributes to pollinator deaths, so they're studying alternative treatments for honey bee diseases to prevent further honey bee deaths in Saskatchewan.
One of the many diseases affecting honey bees on the Canadian Prairies is European foulbrood disease (EFB) — a deadly bacterial infection that targets honey bee larvae (developing honey bees). The infection takes hold of the larvae soon after hatching. It multiplies in their guts and, in severe cases, it kills the larvae. This devastating disease spreads through apiaries and weakens or even kills bee colonies if left unmanaged.
Oxytetracycline is the only antibiotic drug approved in Canada to treat EFB, but researchers have recently discovered strains of the disease that are resistant to this antibiotic. As an alternative, WCVM researchers are studying the use of probiotics to fight off EFB.
The emergence of antibiotic-resistant EFB combined with the requirement for veterinarians to prescribe antibiotic drugs inspired Jose to begin looking for environmentally friendly options to manage the disease. He has been working with probiotics for nearly eight years and his initial work included studying the use of probiotics in freshwater fish to improve disease resistance and growth.
"Probiotics are live bacteria that can increase health by enhancing the bee's gut microbiome. This helps to enhance the function of the immune system, which can help to protect against disease," says Jose.
He's leading a research team that's using bacterial strains from the genus Lactobacillus. These bacteria have antimicrobial properties, enhancing the digestive system by increasing absorption of nutrients and producing secondary metabolites that can be beneficial for their host.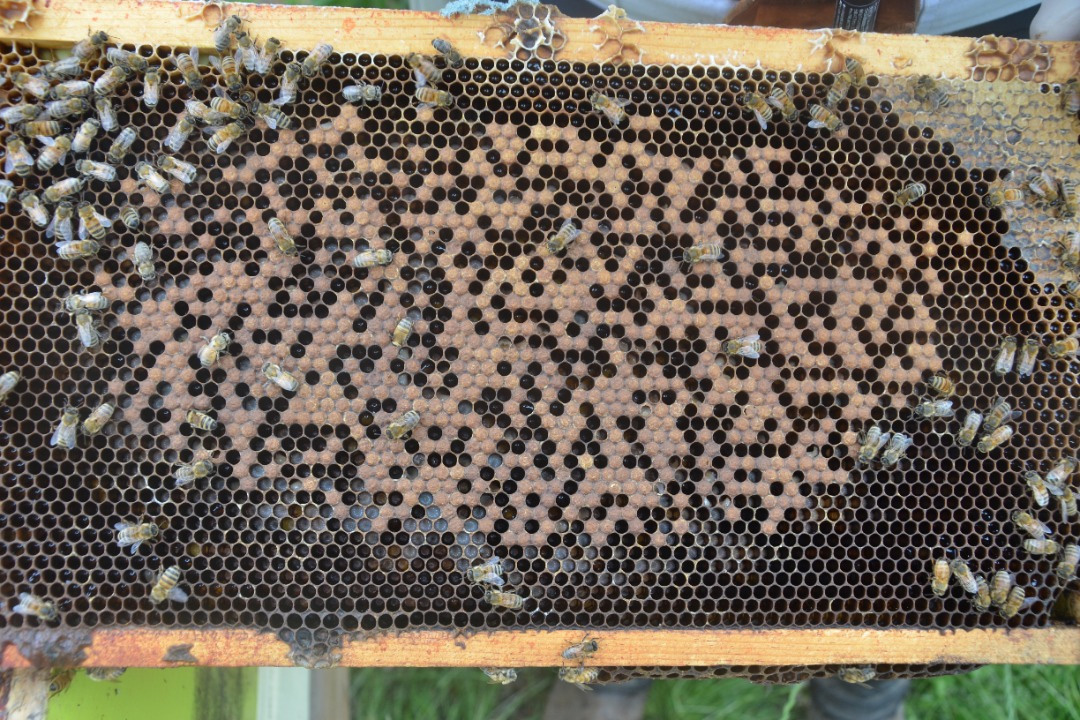 The first steps in picking a probiotic to treat honey bees involve a lot of research. Once scientists decide on a strain, they use a competition assay or test to determine if the probiotic has the potential to outcompete Melissococcus plutonius — the causative agent of EFB.
This process involves plating both the probiotic and the bacteria on an agar plate and observing if the probiotic will kill off the bacteria. If this happens, scientists move onto the next step: supplementing the bee's diet with the probiotic.
To test the effectiveness of different strains of Lactobacillus, WCVM researchers diligently raise larvae in the lab and observe the effects of different probiotics. Doing this requires grafting — a process where the larvae are carefully moved from their original honeycomb into an artificial comb in the lab. Researchers monitor the larvae daily to observe their health.
This study is looking at five different strains of Lactobacillus, all of which are naturally occurring in honey bee gut microbiome.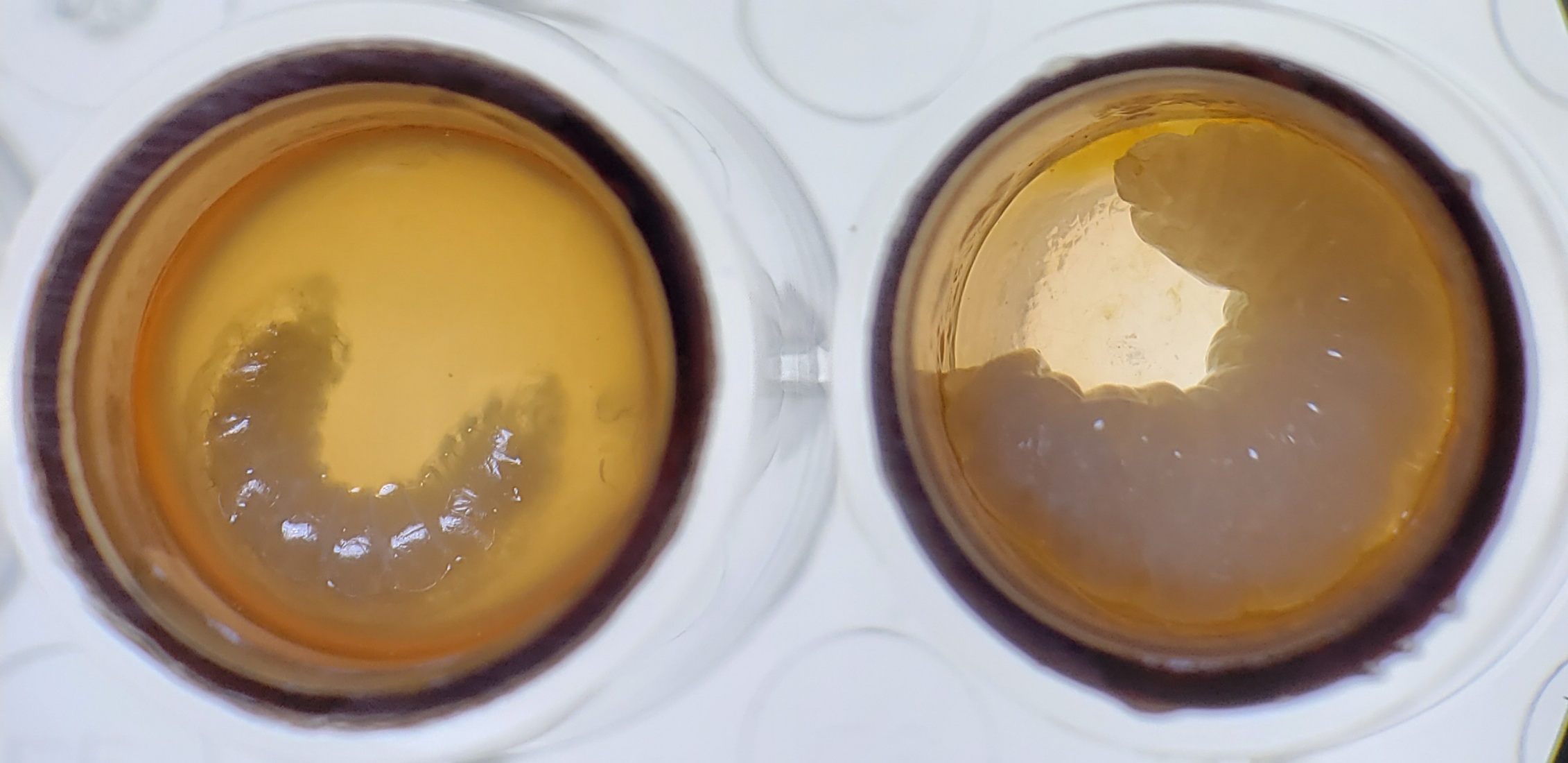 If bees' health improves after treatment with probiotics, the future of beekeeping medicine may include the use of probiotics to prevent EFB and other deadly diseases — and ultimately enhance the over-winter survival of honey bees.
"Probiotics have been used for thousands of years, so we know they have very broad benefits. We are now trying to get more specific by targeting specific diseases. We haven't explored much — we have a lot [of work] ahead of us," says Jose.
This research study has received financial support from the Saskatchewan Agriculture Development Fund, Results Driven Agriculture Research, Natural Science and Engineering Research Council of Canada, Mitacs, Saskatchewan Beekeepers Development Commission, BASF, British Columbia Blueberry Council, SaskCanola, Manitoba Canola Growers and the WCVM's Interprovincial Undergraduate Research program.
Mya Desmarais of Brandon, Man., is a second-year veterinary student at the WCVM. Her story is part of a series of articles written by WCVM summer research students.