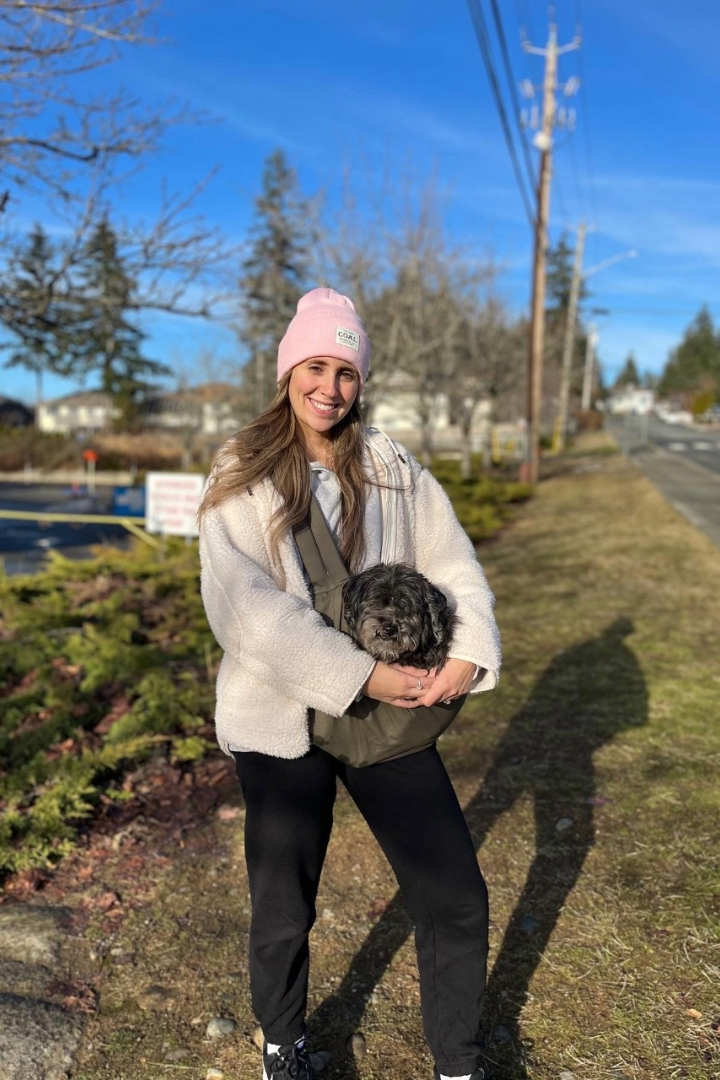 "I am so honoured to have won this award," says Vickers, who is originally from Campbell River, B.C. "We [veterinarians] question if we are doing a good job at times, and so to be recognized for the hard work I've put in with an award like this is incredibly rewarding."
Vickers received her Doctor of Veterinary Medicine (DVM) degree at the University of Saskatchewan (USask) Spring Convocation in June 2023.
The AAHA presents this annual award to students studying at veterinary colleges with AAHA-accredited veterinary teaching hospitals in the United States and Canada. The AAHA is North America's only accrediting body for small animal hospitals.
Award recipients are nominated by faculty members who believe their student nominees demonstrate proficiency in veterinary primary care as well as a commitment to patient-centred care and the human-animal bond. Only one student from each accredited hospital can receive the top honour.
Vickers says that she has a lot of passion for her patients as well as a passion for working with their owners — ensuring that her human clients feel heard and supported.
"I value a collaborative approach between myself and my patients' owners to ensure the best care is provided," she says. 
These qualities extend into Vickers' new role as a veterinarian at RainTree Veterinary Hospital — a full-service small animal veterinary practice in Comox, B.C. Vickers says the transition from veterinary student to veterinarian has been challenging, but she has received ample support from her mentors, coworkers and the WCVM. As part of the award, Vickers has received complimentary AAHA membership for five years, a subscription to the association's online learning platform and a plaque.
"Awards like this mean a lot, especially to new grads as we try to find our footing in this profession," she says. "Recognition of our hard work is very motivating to keep striving to be our best selves."
Vickers' clinical skills also helped her earn the Hill's Nutrition Small Animal Clinical Nutrition Award at the WCVM's spring graduation banquet. The annual award, which is worth $2,000, recognizes a graduating DVM student who has maintained a focus on nutrition as a cornerstone of veterinary medicine.
Click here to view the complete list of 2023 AAHA award recipients.