Each year, as part of National Philanthropy Day, the Association of Fundraising Professionals (AFP) Saskatoon Chapter recognizes individuals and organizations for the ways their generosity makes a difference in our lives and communities.  
At this year's AFP-hosted event, two USask-based nominees were recognized for their impact. 
A long-time supporter of the Western College of Veterinary Medicine, Cathy Roozen received the Honoured Supporter Award. Roozen's generosity has helped the college acquire state-of-the-art technology and equipment to advance animal medical innovation. Her interest in the college's research programs led to the establishment of the Allard Research Chair in Oncology. Roozen's support of clinical oncology made it possible for the college to purchase a LINAC machine and PET-CT scanner, Canada's first PET-CT unit for animals. This new medical imaging technology has the potential to benefit both animals and humans by enabling early detection of cancer, brain disorders, heart disease, and other conditions.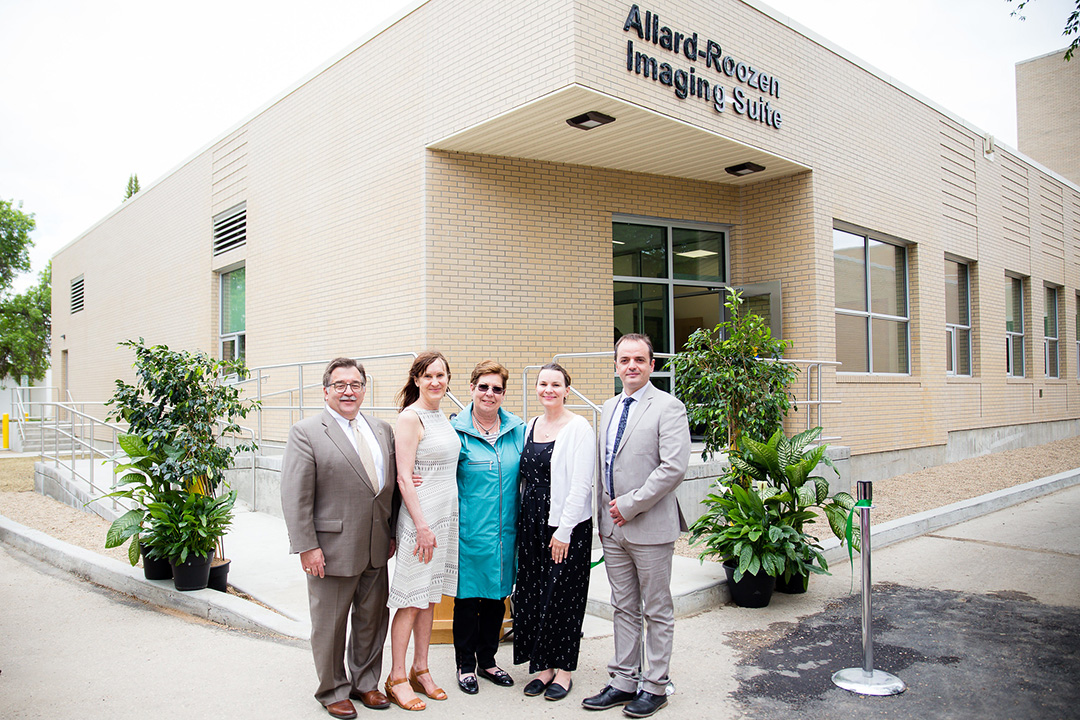 Libby Epoch was recognized with the Youth in Philanthropy Award. Epoch has been an ambassador for USask's Be What the World Needs campaign, lending her voice to gift announcements, media interviews, promotional materials and more. Epoch is completing her Bachelor of Science in Engineering in Professional Communication from the Ron and Jane Graham School of Professional Development. She also served as president of the Huskie Athletic Council, which has supported initiatives like Huskie Home Room, clothing drives for underprivileged children, and raising funds for the Secret Santa program. 
USask is proud to recognize these two outstanding philanthropists and the many alumni and friends who have supported the Campaign for USask.