"Early indications show that the vaccine induces an immune response, so that is positive," said Dr. Volker Gerdts (DVM), director of VIDO-InterVac. "But whether the vaccine will work, we don't know that yet. There is a lot of testing to be done."
Safety assessment of the vaccine in animal models is underway, with the animals having received two vaccinations, a first step in building immunity to SARS-CoV-2, the virus that causes COVID-19. Gerdts said the next step is exposure of the animals to the virus to determine if the vaccine provides protection, which should be known in the next week or two.
"We can detect antibodies in the ferrets, so we know that the vaccine is inducing an immune response, and we should hopefully know shortly if the vaccine is protective," said Gerdts.
Demonstrating the vaccine is safe is the first required step before researchers can move on to human test subjects in the fall. A major $23-million boost in federal funding on April 23 has ensured that VIDO-InterVac has the support it needs to fast-track vaccine development and initiate clinical trials.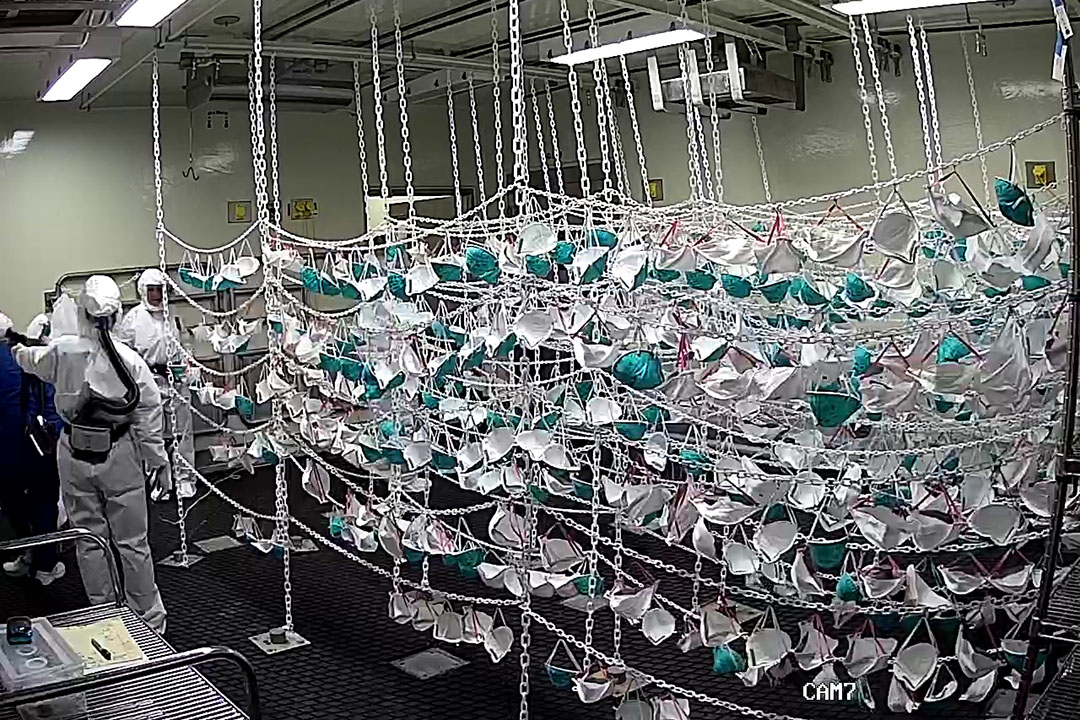 "The funding will help us to take our vaccine into clinical testing in humans in the fall," said Gerdts. "There is a Phase 1 testing, which looks at the safety of the vaccine, and a Phase 2 testing, which confirms whether the vaccine induces an immune response, and that is quite costly.
"What we are doing now is getting the prototype vaccine manufactured so that we can start with safety testing of the vaccine in animals, then we can start human testing in the fall."
VIDO-InterVac researchers have been at the forefront of the global fight against the novel coronavirus, and were the first lab in Canada to isolate it, using a clinical sample from Sunnybrook Health Sciences Centre in Toronto. VIDO-InterVac is one of the very few labs in the world to have developed a candidate vaccine, based on the centre's previous success in developing vaccines for other coronaviruses.
"This major federal investment will accelerate VIDO-InterVac's efforts to develop a Canadian vaccine against COVID-19, critical work that will help protect the health and safety of all Canadians and people around the world," said USask President Peter Stoicheff. "This funding is a credit to the outstanding VIDO-InterVac team that is working tirelessly at the forefront of COVID-19 research, in collaboration with the World Health Organization, the Public Health Agency of Canada and researchers across Canada and around the world."
Gerdts said VIDO-InterVac researchers are working with groups nationally and internationally on alternative vaccine candidates, antivirals and therapeutics at the same time.
"In addition to our vaccine development, we are also doing a lot of contract research for other organizations around the world, testing antivirals, testing therapeutics and testing vaccine," said Gerdts. "There are multiple trials being completed."
Gerdts said it is important for Canada to develop its own vaccine and manufacturing capacity.
"There is always a concern that some countries will have more access to certain vaccines than others, so I think it is important that we have vaccines that Canadians have access to," said Gerdts, who emphasized there is still many months of research ahead. "Realistically, it will likely still be next spring before we have a vaccine ready (for widespread use)."
Meanwhile, VIDO-InterVac is now working with the Saskatchewan Health Authority (SHA) to safely decontaminate N95 respirator masks that are normally discarded after use. VIDO-InterVac received a first batch of masks on April 22 and decontaminated them to provide an emergency N95 backup supply for the SHA, if required.
"The SHA are collecting the masks in the hospitals and are sending them over here. We have members of our team who have volunteered to help decontaminate them," said Gerdts. "It is working really well and we can do thousands of masks per week, so we're happy to help the Saskatchewan Health Authority whenever they need us."
---
The University of Saskatchewan is undertaking critical research and contributing to global efforts to combat COVID-19. The University of Saskatchewan's Vaccine and Infectious Disease Organization (VIDO-InterVac) is a world leader in developing vaccines and technologies to combat infectious diseases. Your support of the COVID-19 Research Fund supports the increased efforts of researchers at the University of Saskatchewan to develop vaccines and treatments for COVID-19. Donate now.