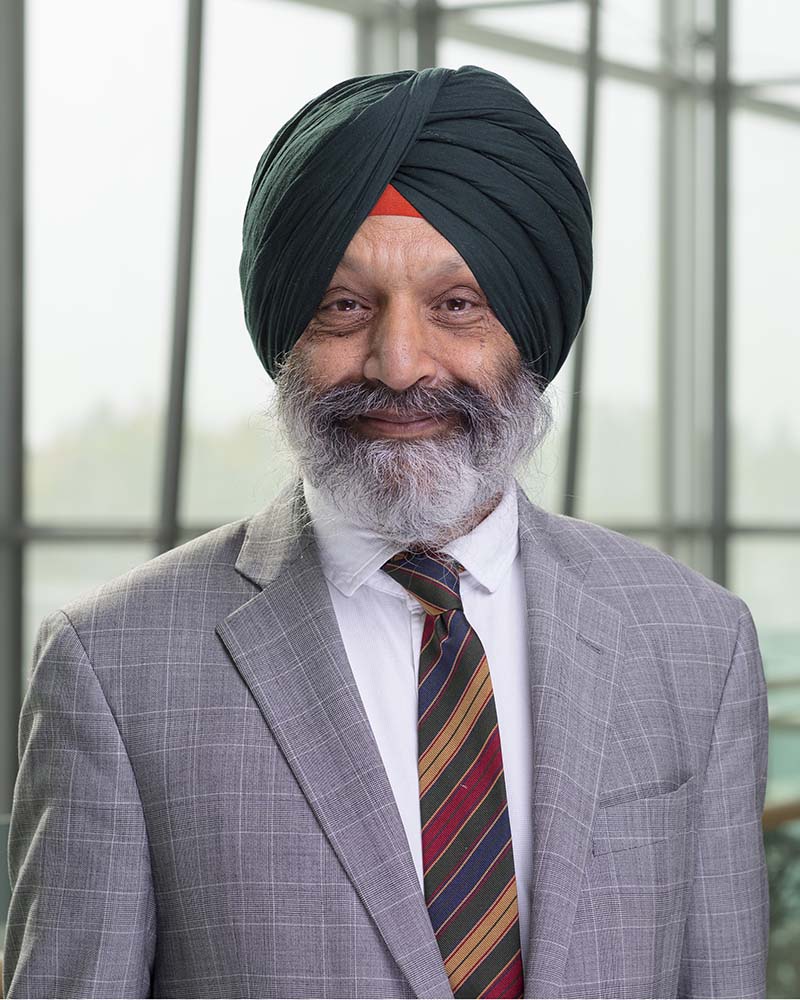 USask also achieved its highest-ever placement in the rankings—tenth among the 50 universities ranked—a jump of two spots from 2021. 
USask's sponsored research total of $285.4 million is a record for the university, and includes increased government funding flowing to universities for pandemic-related research. The increase of 27.8 per cent from last year is the largest percentage increase among medical universities in the annual rankings by Research Infosource Inc., based on Statistics Canada financial data from 2020-21. 
"This record investment in research attests to the tremendous work of USask researchers, who are doing innovative work in many areas of expertise including our signature areas of food and water security, one health-infectious diseases, synchrotron sciences, as well as in public policy, social sciences and arts," said USask Vice-President Research Baljit Singh. 
"Moving to a top-10 ranking underlines the growing strength of USask research. Our collaborative researchers are maximizing opportunities provided by investments in major science facilities such as the Canadian Light Source, VIDO (Vaccine and Infectious Disease Organization) and other vital resources to develop innovative technologies that benefit Saskatchewan, Canada and the world," he said. 
USask also moved up one spot to place tenth among 47 institutions ranked in the Research University of the Year category, scoring 43.9 out of 100. The University of Toronto was first with 98.7, while McGill in second spot had 65.6 and McMaster in third spot scored 63.6. These rankings are based on total research income, research intensity per faculty member, research intensity per graduate student, total number of publications in leading journals, publication intensity, and publication impact.  
USask again performed strongly in research intensity per graduate student, moving to first place in Canada from No. 3 last year—reflecting its record research revenues that amount to $81,800 per graduate student. The average income per graduate student for the 50 universities was $42,800 
Also of note is how USask ranked No. 13 in corporate research income at $22.6 million and this total increased  25.2 per cent from 2021 and places the university at the top in percentage growth among universities.  
This year's assessment of the top 50 universities' income performance included a spotlight on five years of funding from the four major national funding agencies: Canada Foundation for Innovation (CFI), Natural Sciences and Engineering Research Council (NSERC), Canadian Institutes for Health Research (CIHR) and the Social Sciences and Humanities Research Council  (SSHRC).  
CFI funding of  $150.9 million (2016-17 to 2020-21) positioned USask at No. 4 nationally, and No. 1 overall among the 16 medical universities in terms of percentage of total income (13.6 per cent). NSERC income over the period was $189.8 million, placing USask at No. 7 in the medical tier, but second-highest in terms percentage of total income (17 per cent).  
"We are grateful for the confidence in USask's high-quality research reflected in the support we receive from provincial and federal governments, industry, and not-for-profit partners. Our researchers are dedicated to advancing knowledge and striving to deliver innovative solutions the world needs," said Singh.  
The ranking is conducted by Research Infosource, a research, consulting and publishing firm in Canada that annually publishes influential ranking information on research universities, corporations, hospitals and colleges.