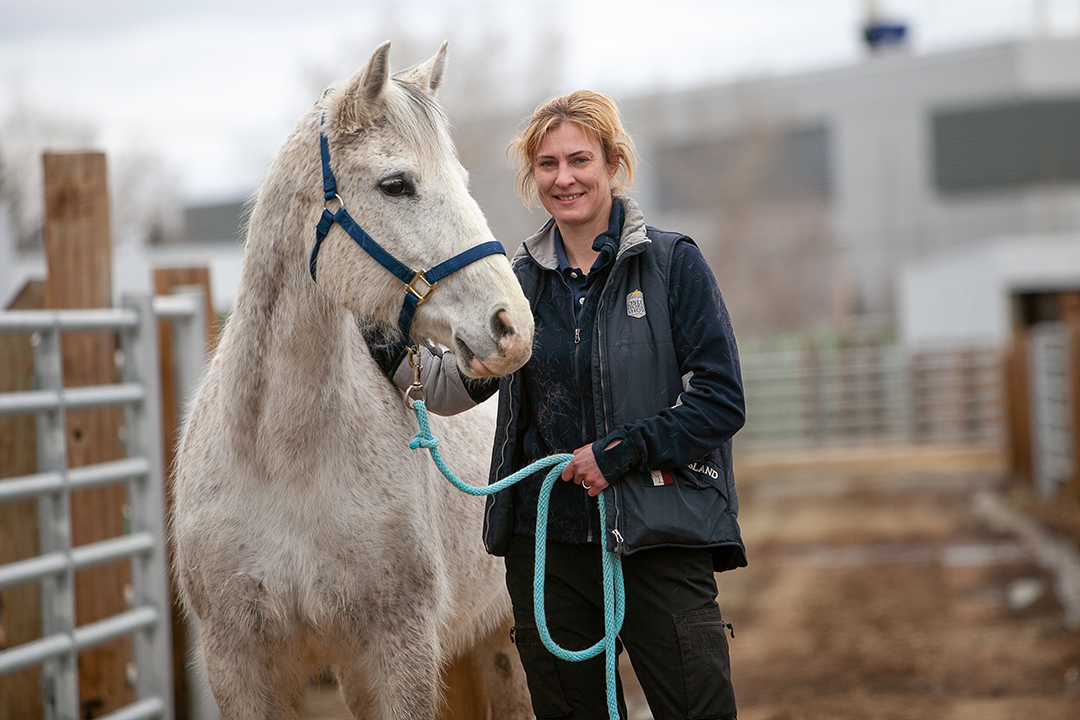 Horse enthusiasts can enjoy the free education sessions from the comfort of their homes and learn more about different aspects of horse health from members of the WCVM's equine clinical team. All of the presentations are offered on Zoom and recorded as a future resource for horse owners, 4-H clubs, Pony Clubs and other equine organizations.  
The first session will take place on Tuesday, Nov. 8, with Dr. Nathalie Reisbig who is discussing lameness in the horse's foot and lower limb. Reisbig, who grew up in Norway, is a member of the WCVM's Equine Field Service and has expertise in equine sports medicine. 
Each talk is an hour in length with some time for questions at the end of each session. The sessions, which are scheduled on selected Tuesday evenings, will take place between November 2022 and March 2023.
The series features talks on topics from both the outside and inside of your horse, including equine skin diseases, equine muscle diseases and equine parasites. WCVM organizers also expect to add additional sessions for this season.  
Click here to register for the 2022-23 season EquineED Talks and to view previous sessions.